Search Engine
Optimization – SEO Services in Bangladesh
Are you on the first page of the search engine results pages (SERPs) for keywords that match your business or brand? If not, you're missing out on valuable leads or revenue. Now? Try proven SEO services with the Best SEO Agency in Bangladesh. Break your competition!
Get Discovered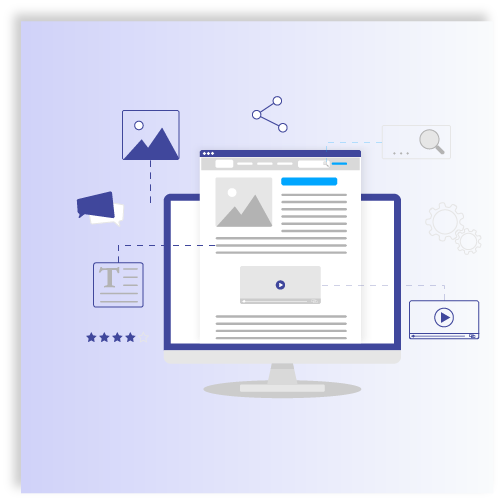 Content Strategies
Content strategy focuses on the planning, creation, publishing and managing helpful content. Content includes more than the words on the page but also the images and multimedia that are used.
Technical SEO
Ensure websites can be crawled and indexed through technical analysis and optimization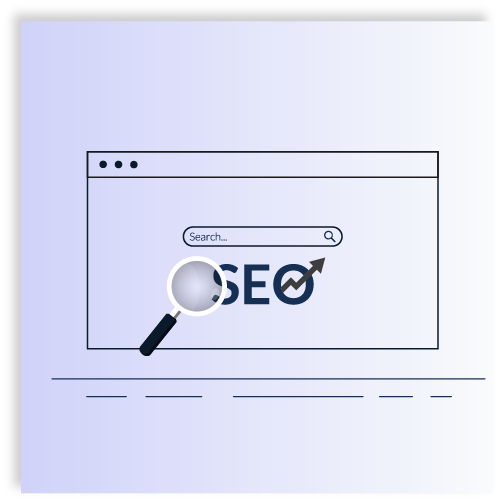 On Page SEO
Make your website attractive, boost your rankings and be more visible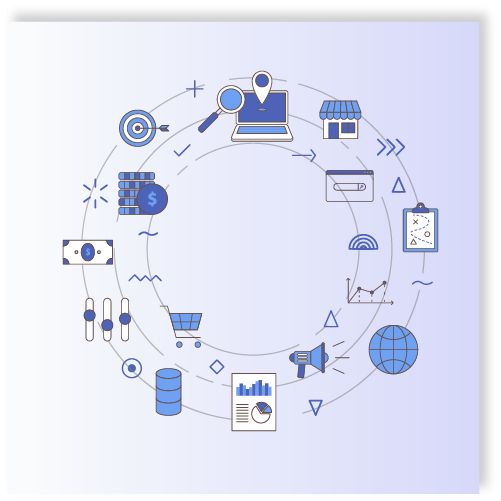 Local SEO
Get noticed and dominate on a local scale through digital marketing methods and magic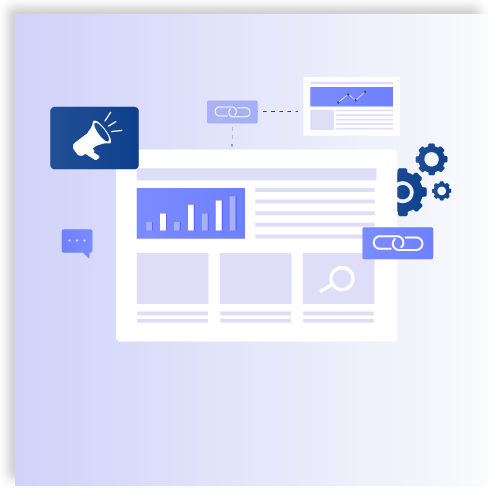 Link Building
Get exposure and noticed through our Link building, Natural Link-Building Techniques Backlink audit to Optimize every stage in your marketing channel.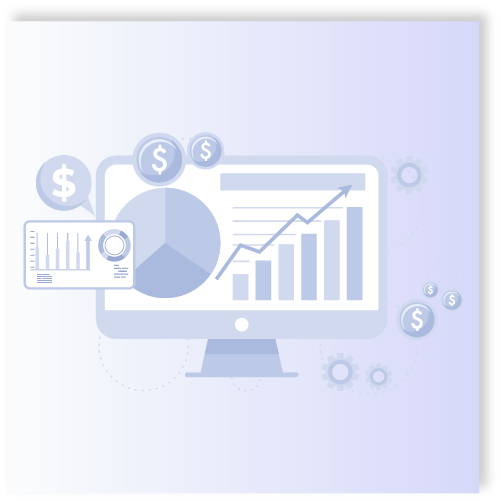 Ecommerce SEO
Your eCommerce site is your showroom, but what is the use if it isn't noticed or discovered by your consumers?
Here's what SEO Does
Search engine optimization is the science of improving a website to increase its visibility when people search for products or services. The more visibility a website has on search engines, the more likely it is that brand captures business.

An SEO specialist will identify strategies, techniques, and tactics to increase the number of visitors to a website and obtain a high-ranking placement in the search engines results page (SERP). By generating more leads for the business you'll open up new opportunities for driving growth and profit.

digiSocial is an SEO company in Bangladesh that offers Affordable SEO Services for small businesses that brings in results from all customer segments. Our sharp focus on SEO and the ability to provide content creation help us use our internal resources wisely and spend time where we know we can make a difference.
SEO brings more than keywords
Basic SEO gets basic results
Our company helps connect the dots between marketing and sales
Set your most ambitious goals, and we'll help achieve them
Focus on metrics that matter, our SEO gives real leads not empty stats
SEO agency in Bangladesh based on customer analytics
Be authoritative, be unmissable
Competitors, rankings, links, page speed, indexation, big data, we got 'em all. But the most valuable data is insights from your customers.
Generate customers in hard to reach markets
Show customers what they are missing!
Low search volumes and non-existent categories won't stop you. Our professional SEO experts use creative strategies to capture good leads despite low awareness.
Short term wins on the way to long term goals
SEO takes time, but not forever.
Analysis of your existing SEO strategy and performance to assess potential opportunities for improvements.
Through competitor analysis allows us to pinpoint keywords to claim ranking positions from competitors, it also shows us where they're strongest & how we can adapt. Competitors are the mine of gaps.
Keyword Research and Opportunity
Finding the right keywords is not rocket science anymore. But all the keywords won't help you improve your business online. In this phase, we find low to high competitive keywords for your website and avoid black hat practices like keyword stuffing.
Invent a strategy and plan of action, including the most important tools for your success, & we'll use them effectively.
For every element outlined in the strategy, we'll execute it perfectly with the aim of achieving your SEO goals.
SEO isn't a one-time thing, it requires ongoing analysis, monitoring, and improving, enabling you to climb the rankings and maintain your position at the top of listings. Regular Update always works!
Understand user search intent and get noticed by quality organic users.
Boost your search rankings and get discovered easily online with the best SEO company in Bangladesh.
Frequently Asked Questions
Need Assistance?
CONTACT US FOR A FREE QUOTE