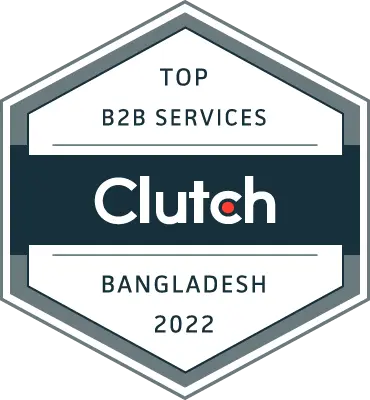 As the business world is moving online, the need to rank higher on search engine results pages is very important to create more brand awareness and build a strong online presence. At digiSocial, our vision is to skyrocket your business to the next level. We will be working closely with you to know your goals and objectives to develop a strategy specifically made for you.
With that in mind, we are thrilled to announce that digiSocial Limited was highlighted on Clutch's leaders' list as one of Bangladesh's top B2B companies in the social media marketing space. For context, Clutch is a ratings and reviews platform hugely respected within the B2B space for connecting small, mid-market, and enterprise businesses with service providers that fit their needs.
In addition, clutch carefully curated lists of the absolute best agencies and organizations by industry and location, simultaneously enabling companies to establish credibility and buyers to find the right services.
Clutch highlights the top B2B companies across different industries and locations each year. The top business service providers deliver high-quality customer service and have accumulated deep knowledge in their fields of expertise.
Our clients made this recognition a reality, thanks to the opportunities and support they have given us. Without them, we wouldn't be able to prove that we can handle their projects satisfactorily. Take a look at a quote below from the latest review we received on our Clutch profile.
"The process they maintained to collect keywords from the start of the project till now impressed us. Their team utilizes and combines humans and AI technology to identify the appropriate keywords." – Tanvir Aslam, CTO, Mind Orbital Technologies Ltd.
We are digiSocial, your digital marketing partner for Building and growing your business. We offer full-site digital marketing services in Bangladesh such as SEO, Google Ads, Social Media Marketing, Content Writing, and MORE. Work with us now!