SEO (Search Engine Optimization) is the practice of optimizing a website to improve its visibility and ranking in search engine results pages (SERP). SEO trends are constantly developing as search engines update their algorithms and the way people search for information changes. It is important to stay up to date on SEO trends and best practices in order to improve the visibility and ranking of your website in search results.
Now that we are in a new year, what are the latest SEO trends for 2023? What changed in SEO in 2023?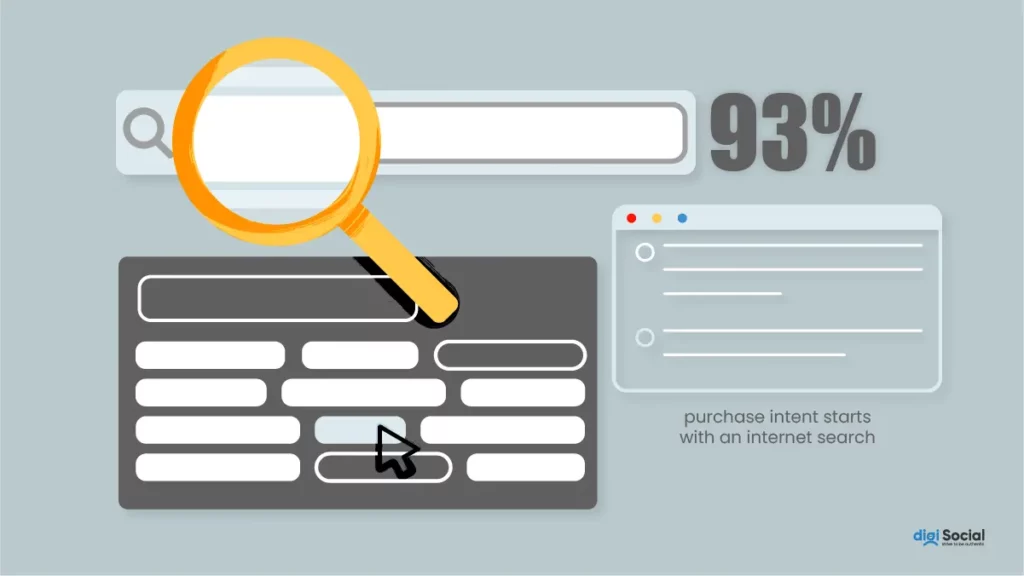 digiSocial is a digital marketing agency in Bangladesh with a team of award-winning SEO experts and in this blog, we'll be sharing some of the best practices we follow here at digiSocial that boost our client's business presence in the digital realm.
15 Powerful SEO Trends That Are Dominating 2023:
#1 Video
As online video platforms are getting over the years, it's critical to have an SEO strategy that includes video format. According to research, the video will include 82% of all global IP traffic by the end of 2023.
As far as important SEO trends you need to know, this one is crucial. User engagement and attention span have become shorter over the years. People prefer watching short, to-the-point videos rather than reading long, text-based articles, so creating informative videos should be an important part of your SEO strategy. A video is a powerful tool if you just notice the rise of online video platforms like YouTube and TikTok over the last few years. Businesses of all sizes now use these platforms to engage with customers and expand their reach. So, how can you optimize your video content for search engines?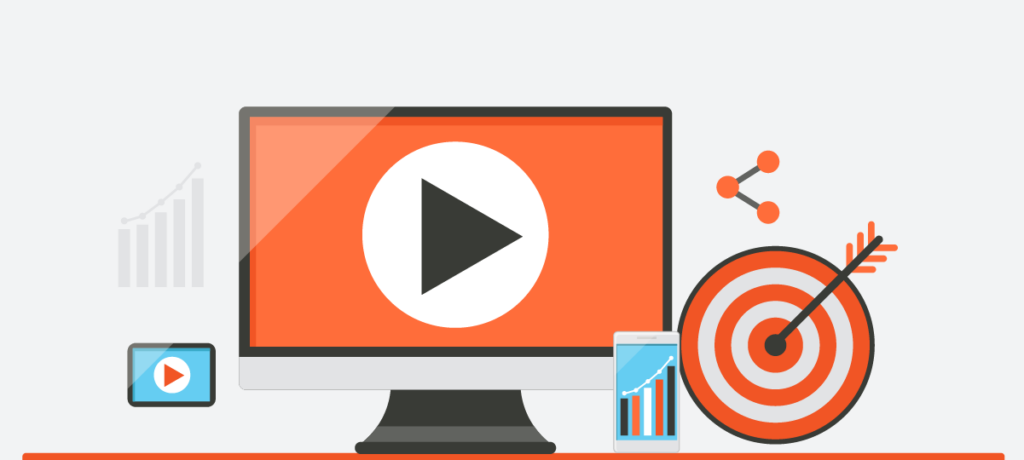 One way to do this is to optimize your video channel (such as YouTube) by creating an excellent thumbnail description for each video and providing a user-friendly overview of your channel. Using keywords in these descriptions will also help optimize your video content. Take care not to stuff your video descriptions with keywords. Using a few relevant keywords and hashtags can drive your content toward its target audience.
Use long-tail keywords in your thumbnail
Answer who, what, and why questions in your thumbnail description
If you're creating videos for social media platforms like TikTok and Instagram, focus on making shorter videos. Also, try to capture the viewer's attention as quickly as possible (within the first 2-3 seconds). If your video content is good, it has a higher chance of getting inbound links from high-authority sites, increasing your chances of ranking higher in the search engine results pages (SERPs).
You've likely come across a YouTube video in a Featured Snippet. These usually appear for "how-to" searches where the reader is looking for step-by-step instructions.
For instance, imagine you're stuck on the side of the road with a flat tire. One Google search for "How to fix a flat tire" will lead you to the relevant video.
Video Snippets are just the beginning, we assume Google will continue to integrate video into search results. With that in mind, it's essential to optimize your videos for Search.
Here are some ways to get there:
Add Chapters to your YouTube videos-
Chapters break up your video into sections, usually by topic. This layer of context allows viewers and Google to understand the contents of a video. It also makes it easy for Google to use different clips from your video for Featured Snippets.
Include Closed Captions (CC)-
Closed captions help YouTube and Google understand every word in your video. While YouTube can automatically generate captions, these aren't always accurate, so it's better to add your own manually.
Optimize your title, tags, and description-
Videos are like webpages; they have titles, descriptions (like meta descriptions), and tags (like meta tags). Optimize these using SEO best practices.
Finally, it helps to embed videos into your website and blog posts which can improve bounce rates.
#2 Mobile UX
Mobile search is growing strong and we have many statistics to confirm that.
As early as 2015, Google revealed that more people were using mobile search than desktop search in 10 countries, including the US and Japan.
In 2018, more than half of website traffic in the US was coming from mobile devices. Last year consumers spent three and a half hours a day on their mobile devices.
Google switched its priorities by introducing the Mobile-First Index, which means that Google predominantly uses the mobile version of a page for indexing and ranking. To simplify, if your page doesn't look good on a mobile device, or if the mobile version has less content, you may lose rankings in both mobile and desktop search results.
Mobile users are likely to be looking for answers while in the middle of the task (so they need clear, precise answers right away)
In these cases, the top result (which is mostly the featured snippet) is really what matters. So we are competing for the top result now, as opposed to the top 5 positions like we did a few years ago.
How to Optimize Your Site for Mobile Search
Of course, making your site mobile-friendly and fast (page speed) is important!
Optimizing your website for mobile devices is very important in 2023. Here are a few ways to improve the mobile-friendliness of your website:
1) Use larger fonts for better readability
2) Make sure your website is responsive
3) Avoid Flash
4) Avoid pop-ups
5) Create larger buttons to make them easy to click
6) Use light images to improve page speed
You can adapt your content strategy to catch those featured snippet opportunities to outrank your competitors. Mobile users rarely have time to scroll, making featured snippet optimization incredibly essential for your online visibility as you are either there or nowhere.
There's a lot to featured snippet optimization but the basics are:
Researching current featured snippets for your important queries (and learning from them)
Structuring your content with H2-H3 subheadings that address questions behind queries triggering featured snippets
Providing quick, accurate answers (no longer than 90 characters) below each subhead for Google to grab and feature.
If you include these steps in your writing guidelines for your content creators to use, you are halfway there.
#3 User Search Intent
The importance of search intent has grown in recent years. Today's SEO strategies require your content to match the user's search intent. Search intent is the core purpose of the user's online search. It defines what the person is trying to find.
Search engines are being constantly updated to provide a better user experience. Part of this UX comes from understanding the search intent, and from upgrading core web vitals such as page speed and accessibility. Whether your users visit the search engine giant Google or its alternatives like Bing, matching your content with the user's search intent can be broken down into three types, each with its unique objectives.
Informational Intent
People with informational search queries have a specific question in mind and want to know more about a particular topic.
Your SEO strategy should use structured data to indicate the type of content users can expect when they click on the link.
Navigational Intent
People with navigational search queries want search results that direct them to a specific website. For example, people who search for "Facebook" or "Nike." Those users are normally looking for the official website of the companies.
Scoring a high ranking for navigational intent is beneficial if your site is what people are looking for.
Transactional Intent
Searches with transactional intent come from users at the end of the sales pipeline. Maybe these users have been advertised to by various marketing channels, and now they want to purchase the product. Therefore, they'll do more specific searches, e.g., "iPhone 13 Pro Max," with the intent of buying the product or comparing prices.
If you want to rank in search results, make sure you create content that actually serves the search intent. For example, if you have a post that targets search queries with informational intent, make sure the post is super in-depth and provides all the information users need. This will help you rank better in search results, drive more traffic, and boost your time on the page.
In addition, optimizing your content for transactional intent will help boost your presence as 58% of consumers use search engines to find information about businesses. Including your contact information will allow these users to call your business as well.
Google moved away from exact-matching keyword optimization years ago, yet our industry is still slow to keep up. These days, Google doesn't use the actual line of words that are being typed in the search box. Instead, it looks at the query context and analyzes the possible search intent to deliver results.
What does this tell us?
Google has got very good at understanding searcher intent, and old content creation methods that focus on a single keyword string don't work.
We need to create content that solves problems. That's what Google wants, and so do our potential customers.
#4 E-E-A-T
As search engine algorithms evolve, so does the quality of content. When creating content, you want to follow the EEAT principle: experience, expertise, authoritativeness, and trustworthiness. EAT is what Google uses to determine if a web page is providing quality content.
Improve your EAT by following a few foundational guidelines:
• Create unique content that people are searching for.
• Cite your sources.
• Include a bio that reflects the author's expertise.
• Do not use auto-generated content, overwhelming advertisements, or paid link campaigns
Recommended reading for you: What is User-Generated Content in Social Media?
The growing importance of E-A-T will be one of the current SEO trends in 2023. No matter your approach to SEO, demonstrating an appropriate level of E-A-T in your on-site content, link building, online PR, and even technical SEO is important. This doesn't mean you need to be the expert on shoe repair blogs, but hiring an expert that produces, edits, or consults on content is no longer optional.
The challenge with E-A-T is that it's not really measurable. Once we see the types of pages/content ranking for related queries, we can analyze the difference between the pages that rank and those that don't rank are often a specific type of content (e.g., reviews, phone numbers, videos, topics, etc.) can illustrate what content searchers, and therefore Google, find useful.
This will probably not only be an SEO trend for 2023 but here for the upcoming future.
Thanks to its smarter algorithm and knowledge graph, Google can tell if there's a real entity behind the domain and determine each page's EAT (Expertise, Authoritativeness, Trustworthiness).
The road to higher rankings is no longer quick or predictable. You need to keep building an established brand and work on your trustability and collective authorship.
#5 Long-Form Content
High-quality content ranks higher on most search engines, especially Google. Length doesn't directly affect content ranking, but longer content mostly ranks better in the end. This is because long-form content provides key things Google looks for, like original research and analysis, depth, sourcing, and more.
Google likes to rank high-quality content. Although content length is not a ranking factor, there is a strong correlation between longer content and better rankings.
Why is that? Because long content is more likely to display the E-A-T signals that Google associates with quality, such as in-depth content, original research and analysis, and expert authorship and sourcing.
As Google continues to improve its NLP (Natural Language Processing) algorithms, it will keep getting better at recognizing quality. So take the time to provide thorough information on the keywords you're targeting and you'll likely see higher keyword rankings and higher average positions.
To ensure you captivate and engage readers who visit your website, you need to shift to a long-form content strategy. Long-form content of 3,000 words or more has been shown to get more traffic and shares than short-form content. Shifting your focus to creating quality long-form content can greatly improve your search rankings. However, for long-form content to be successful, it must be able to keep readers engaged.
To keep readers engaged, you must break up your content into multiple sub-sections using H2 and H3 subheadings. The goal is to make your content easy for readers to browse, particularly on mobile devices, as big chunks of text can be intimidating to many readers, and can overwhelm a small screen. You should also make sure that your content is easy to share, so you can further improve SEO. Include obvious sharing links at the beginning and end of your content so that readers can share it with a click of a button.
SEO content trends highlight that long-form content attracts over 3 times more traffic and generates 4 times more shares. These articles also get 3.5 times more backlinks than shorter articles. Once you've written your content, focus on link-building. Link building involves gaining backlinks from sites with a high domain rating. That's because longer pieces of content tend to meet EEAT metrics (Experience, Expertise, Authority, and Trustworthy), which search engines look for. According to the latest SEO trends for 2023, having long-form content on your website is very important.
This SEO trend requires you to focus on creating long-form content for your website. That means your articles or blog posts need to be in-depth and cover all the necessary topics and subtopics.
A 2000+ word blog post would be boring to read if not formatted correctly. To avoid this, break the blog into smaller sections and take full advantage of H2, H3, and H4 subheadings and bullet points.
Also, to boost the EAT performance of your content, make sure your outbound links are targeted at relevant and high domain authority websites. Make your content easy to share by including sharing links both in your introduction and conclusion.
Good content always performs better on Search Engine Result Pages. If you are looking for a content writing service read Things to know when hiring content writing services first.
#6 Localize SERP (Search Engine Result Page)
We believe local businesses are going to get more attention from Google as there is a definite push towards highly localized search results.
This means it's time to focus on generating quality reviews on Google My Business and even on other review platforms that are authentic.
Over the past few months, we have seen country-specific content and businesses benefit from search results instead of global entities.
This means that Google wants to showcase results that will be beneficial to the users. For example, the results in the US are different from those shown in India.
That's because the sites ranking in the US are not serving the people in India, at least directly. But, despite it having higher authority when compared to its Indian counterparts, it fails to rank.
Even though this is an example, Google is doing the same at the micro-level, whereas the search results change based on the user's location.
In the future, websites that want to target local audiences should include the name of the city, state, or country, so that Google doesn't miss ranking your website higher.
#7 Automation
Automation of SEO practices, whether technical audits, competitor analysis, or search intent analysis has already started in 2021, and in 2023 will grow larger.
As more SEO professionals worldwide become more knowledgeable in Python, we'll see more automation, especially in agencies where some work will be automated, such as much of technical audits, tools for analysis, and other areas of research.
The pace of change in the latest SEO trends has continued to increase, while at the same time corporate SEO professionals are dealing with even larger and more complex sites. The need for better automation to overcome gaps in technology, skills, and resources is becoming a necessity. Data is abundantly available now and has become a commodity.
The challenge is reducing the time from data collection to action. SEO pros (and the tools they use) will need to invest significantly more in developing automation in the years to come.
SEO pros and content creators should be investigating their options for automating content creation.
We can get an assist in competitive research, analyzing existing SERPs, and understanding related concepts from technology, but I don't see any point in the next decade where automated content creation will satisfy user and search engine requirements without the assistance of editorial process and human creativity.
For SEO pros who focus on content and on page, this will be a growing area of opportunity in 2023 and beyond.
Looking at the number of SEO tasks we were able to automate in 2021, 2023 will open bigger opportunities. We can expect the quality and quantity of AI-generated content to increase this year. This will however create bigger challenges for search engines to filter out spammy content.
Over the past few years, more and more industry-leading tools have introduced automated features to site changes. This has been beneficial for in-house SEO roles, who can now spend more time focusing on strategies to improve site performance.
#8 IndexNow
Recent reports indicate that Google is the next one on the list of search engines using the IndexNow protocol.
For those that don't know what IndexNow is, it is an open-source engine used by search engines for discovering new content. Instead of the conventional pull approach, it involves using the push method.
So, when a website integrated with IndexNow API updates its content, deletes a post, or publishes a new one, the API pushes this information to the search engines.
IndexNow API was developed in October 2021 by Microsoft.
Search engines Bing and Yandex already support IndexNow. Thanks to the faster indexing offered by IndexNow, the search engines can avoid surplus crawl load, making the whole process more energy efficient.
This report of Google participating in the IndexNow movement has been confirmed by a Google spokesperson. Currently, they are testing the protocol's efficiency to check if it improves Google's sustainability efforts.
Google's target is to become a 100% renewable energy-based company by 2030. The Carbon Neutral initiative of IndexNow means that the chances of Google implementing it are high. Getting the pages indexed by the search engine giant will become easier when this happens.
Garry Illyes, Search Advocate at Google, confirmed in one of the "Search Off The Record" episodes that Google in 2023 will make its crawling and indexing process sustainable.
#9 Core Web Vitals
In 2023, Core Web Vitals is not only an important SEO technique in 2023, it continues to become stronger each year. Core Web Vitals are a set of ranking factors that Google uses to see the overall experience of a user on a particular website.
Core Web Vitals include the following performance metrics:
Largest Contentful Paint (LCP): the amount of time it takes the largest content asset on the page to load.
First Input Delay (FID): how long it takes for your site to respond to a user's first interaction with the page.
Cumulative Layout Shift (CLS): how many unexpected layout shifts occur during the lifespan of the page.
Improving your Core Web Vitals will have a significant impact on your search engine performance.
Last year's page experience update was the biggest change for search in the last several years. Page experience, now measured by Core Web Vitals is now officially a Google ranking factor.
Of all the latest SEO trends in 2023, improving Core Web Vitals signals across your pages is guaranteed to have the most impact on your search engine performance. This will most likely require the assistance of skilled web developers, but these free tools will be essential to identify where your web pages need improvements:
Google Search Console: The Experience feature of your Google Search Console account will let you see which pages are meeting or not meeting Core Web Vitals standards. It also lists the types of issues impacting your pages.
PageSpeed Insights: In addition to Core Web Vitals data, PageSpeed Insights reports can give you an additional look into how your web pages are performing for users.
In the SEO industry, we will likely see agencies and SEO providers expand their service offerings to include page experience and Core Web Vitals optimization this year.
#10 People also ask
A recent study of 2.5 million search queries showed that Google's "People also ask" (PAA) feature now shows up for about 48.6% of searches.
With its prominent placement at the top of the SERP (and often above position one), everyone is going to want to get their content ranking in this coveted SERP feature.
To get there, you need to provide answers to common questions in your content. Look to the SERPs or use a keyword research tool to identify long-tail question keywords among your audience
Provide comprehensive answers, including the questions in your H2s, H3s, and H4s, or add a FAQ section.
This strategy will be a great way to gain more visibility at the top of SERPs in 2023, even if the web page where you provided the answer ranks lower on page one (or even on page two!).
With a prominent position at the top of the SERP, everyone wants to rank in this highly-coveted feature. Fortunately, you can increase your chances by making some minor edits to your content.
Since the majority of PAA boxes start with question words, like "what," "why," and "when," it's a good idea to incorporate questions and answers into your content. You can use a keyword research tool to identify long-tail question keywords, then include these questions in your page headers.
Consider adding a FAQ section at the bottom of your web pages as it not only summarizes key points for the reader but also has useful SEO benefits.
#11 Natural Language Processing Optimization
Natural language is just the way we speak naturally. Lately, Google has gotten really good at understanding websites in a way that it never has before.
Search engines are becoming capable of better understanding the user's search intent thanks to the regular updates to their AI language capabilities.
To understand how Google is currently approaching content and understanding what content is about, Google is spending a lot of time, energy, and money on things like neural matching and natural language processing, which seek to understand basically when people talk, what are they talking about?
You have to write for humans and machines both at the same time. You do not have to keyword stuff or create content for Google that your users might not see or care about.
How do write NLP Optimized Content?
We did some research not only on natural language processing but also on writing for human readability. Here is some advice from writing experts on how to write better, clearer, easier-to-read content and write for natural language processing. So, natural language processing (NLP) is the process by which Google or anything that is processing language tries to understand how entities are related to each other within a given content.
Short simple sentences:
Write simply. Avoid the usage of complex language. Write short sentences.
One idea per sentence:
Try to keep it to one idea per sentence. If you're going on and on, if you're using a lot of clauses and pronouns, it becomes confusing as to what you're talking about and that's not great for readers. It also makes it harder for machines to break down your content.
Connect questions to answers:
Closely connect questions to answers. So, don't say 500 words and later actually answer the query. Bridge the questions to the answers.
Be specific first, then explain the details:
So in order to write for both machine and human readability, be specific first, and then you can go into in-depth analysis and into the details.
Be more precise, use real numbers, stats, and a real answer. We've reduced the distance between the question and the answer. That's the kind of thing that you can do to improve readability and understanding for both humans and machines.
Avoid jargon:
Avoid jargon and complex words because if it is not a common word to be used, it is likely that Google is not going to understand its semantic relationships to other entities.
Keep it simple. Be specific. Say what you mean. By wiping out the jargon and the fluff that can happen in your content, you're also, once again, reducing the semantic distances between entities, making them easier to crawl.
Organize your information to help users navigate the content
Organize it and map it out to the user's ease. Think about the information somebody might need and the order in which they might need it.
Breakdown sub-topics and headings
Break down the content with subheadings. This is like very, very basic writing advice, and yet everyone isn't doing it. So if you're not going to do it for users, do it for machines and algorithms.
Use lists and bullet points:
You can impact readability for users by breaking down lists with bullets or numbers.
Breaking down a list with bullets or numbers also makes information easier for a robot to crawl and extract, just like we have done here!
Grammar and Punctuation:
Things like grammar, spelling, and punctuation are very easy signals for a machine to find and crawl. Google's Search Quality Rater Guidelines state that a well-written, well-structured, well-spelled, grammatically correct document is a sign of authority.
What all of these readability tips have in common is they improve the reading experience for users and the algorithm.
A lot of these tips seem like the same tips that you would get in featured snippets because featured snippets are actually a pretty good indicator that you're creating content that a robot can find, crawl, understand, and extract, and that's what you want.
You've now created content that is more readable because it's shorter and easier to skim, but also easier for a robot to break down and understand, great job!
#12 High-Quality Backlinks
Yes, building authority with backlinks is still a dominating SEO trend in 2023, and we don't predict this going away anytime soon. However, what we noticed is the quality of backlinks are playing a major role in how fast and far you go up the SERP. All backlinks are not created equal. Quality over quantity is becoming a bigger priority each year.
Links are one of the primary ways that search engine algorithms decide the relevance of a page. Having a good number of links to a website indicates that the content is valuable.
Backlinks are important because they help to build trust and authority for many search engines.
Quality backlinks also bring you new customers, readers, and leads, because they come from topically relevant sources such as major media, trade publications, and niche blogs.
Read Also: How to Get Backlinks with Infographics?
How to earn high-quality backlinks?
Earning high-quality backlinks is not a matter of chance or luck. Even though, it seems like that since we can't decide whether another website will want to link our content. However, there are proven ways to increase the chances of getting linked and we'll discuss them further below.
Create high-quality content: If the content isn't of a high standard it won't earn high-quality backlinks either. Creating high-quality content that is relevant and helpful to the target audience is the first step. Adding a social media share button will help it gain exposure on social channels and make it easier for high-authority websites to find it
Optimize content for SEO: The higher the content ranks on Google's SERP, the higher the chances are for a high authority website to notice it when doing research for their own blog content. If they find relevant information in your blog, they will link back to it on their own content.
Build brand authority: The stronger the brand authority, the stronger the trust is in your content. As a result, other websites will be more eager to want to link to your website.
Building relationships with influencers: Once you identify the relevant influencers in your specific industry, you can work with them to promote your content and have them link to your website. The additional exposure will also increase more backlinks in the future.
Guest blog posts: When writing guest blog posts on another website, they will automatically link back to your own blog on your website, earning east backlinks
Link to other websites: Linking your content to other trusted websites will increase your trustworthiness with readers and Google and they might even link back to your content too.
#13 SCHEMA Markup
One of the latest trends in technical SEO is called schema markup. This tool for optimization will help you rank higher and get noticed on the search engine results pages.
Schema markup (or schema.org), also known as structured data, is a coding language that helps search engines understand the content on your pages and show more informative results on the SERPs.
Schema.org is a joint effort between search engines like Google, Bing, Yandex, and Yahoo to add microdata to websites.
The schema markup includes formats for structuring data around all kinds of people, places, and things on the web. You can find the full list of items that can be structured using schema markup on schema's website here.
Some of the popular schema markups are- articles, events, products, people, reviews, recipes, etc
After adding these different markups to your site where necessary, they will allow a search engine to understand what your site is about. The search engine will then showcase this information on Rich Snippets.
So why it is important for SEO? It's well known that schema markup is not a ranking factor but there are still many benefits of using schema for an SEO boost.
Schema helps search engines show better results. Before Google can show people your website, it needs to first understand what your website is about.
#14 Strengthen existing content
Content updates and revisions are essential if you want to see your content on page one of Google's search results.
Why should you revise and update content?
Different content demands revisions for different reasons. Here are a few of the most common reasons.
Your competition didn't stop updating, so why should you?
Never forget, everyone on the web is playing the SEO game. When it's all done and you publish your content, your competition didn't stop working.
To stay ahead of the competition, you must constantly innovate and upgrade your content. Today's first page featured snippet can end up at the back of page four tomorrow.
Change in search behavior
Perfect quality content is one that response to the searcher's intent. Find out what the searcher is looking for and give them exactly what they want.
The challenge is caused because search behavior changes over time, it never stays constant. Content that responded perfectly to the user three years ago won't hold the same value three years later.
Up-to-date information
One of the fastest ways to make content with high authority is to include data and statistics from reputed trusted sources.
Information can change over time. For example, the information on Corona Virus has been updated over time. In 2019 we had very limited knowledge, while in 2020 we were still investigating and learning more and finally, in 2021 we could have a solid idea of everything Corona Virus related.
#15 Topic and Keyword Cluster
What are topic clusters?
A topic cluster is a collection of content centered around one central topic. Topic clusters dive deeper into a broad topic and break it down into specific detailed discussions on sub-topics. They help answer all the questions a user might have on a certain topic in an industry niche.
Topic Clusters are built around a pillar content or pillar page. The cluster explores the deeper sub-topics of the broader subject the pillar page is centered around.
What are Keyword clusters?
How do level up on-page optimization to match Google's algorithm? Keyword cluster is the answer. Keyword clusters are a group of keywords that represent searchers with similar purchase intent.
How to create keyword and topic clusters?
The marketing and SEO team needs to work hard to create more quality content and put time into quality keyword research.
Make a keyword list
The keyword cluster starts with keyword research. Identify the primary keyword and then find out all the variations and sub-topics that searchers are using.
Segment keywords
Once a list of keywords has been curated, a pattern may start to emerge which will help you create potential keyword clusters and groups.
Create and optimize pillar pages for keyword clusters
Once the keywords have been formed into a cluster, use it as a map to navigate your way through creating and optimizing the content on your website. Keyword clusters are the essential core topics in your website also known as pillar pages.
Strengthen the pillar page with blog content
To improve content authority and ranking on pillar pages, create blog content that strengthens your keyword clusters. These blogs target related subtopics or answer other frequently asked questions. Internal linking between your blogs and pillar page is crucial in ranking high on Google's SERP.
Conclusion
The only thing constant in the SEO world is change. It may feel like these changes are out of our control but so much is actually still in our control. Start by keeping up on the latest trends in SEO and following the best practices discussed in this blog to help you navigate the changing landscape. What do you think? Which SEO Techniques are in trend in 2023?
An expert SEO agency in Bangladesh maintains all the latest SEO trends when they do SEO for your business. If you are thinking to hire an SEO agency read our detailed guide on Things to Consider When Hiring an SEO Agency in Bangladesh. Hope this guideline will help you.
Frequently Asked Questions