Do you want to make money on your Facebook page? You might be wondering if you know how to earn money with a Facebook page. Facebook is so popular social media platform in Bangladesh and has 49.31 million active users in this country.
By creating a Facebook page you can plan for business, community, individual content creators, brand promotion, blogs, and many more.
Well, in 2023, some changes are noticeable to earning money from a Facebook page. In this post, you can know about how you can monetize and make money from your Facebook page so that you can secure its worth.
What are the Rules for Monetizing a Facebook Page?
There are three major rules in Facebook page monetization. Your page will be eligible for monetization if you fully fill up the three main rules.
The first rule is Facebook community standards that provide foundational rules. On your Facebook page, you can't upload unsafe, hate speech, nudity, or violent content.
The second rule is Partner Monetization Policies that information about your page level and behavior rules like how can you share your content, how your page will be picked up, and how can you earn money from your page.
The last rule is Content Monetization Policies which indicates your content level policy. That each video content of your page has to be free from violence, sexual, criminal, graphic, or profane.
There are several minor rules that you must follow in order to monetize your Facebook page. Here are some of the rules to keep in mind when monetizing your Facebook page:
Large, Engaged Audience: In order to monetize your page, you need to have a large and engaged audience. This means that you should be consistently posting high-quality, relevant content and interacting with your followers.
Use Authorized Products and Services: You can only use authorized products and services to monetize your page. This includes ads, fan subscriptions, live streaming, and brand collaborations.
Disclose sponsored content: If you are creating sponsored content for your page, you must disclose this to your audience.
Comply With all Laws and Regulations: Make sure to comply with all laws and regulations, including those related to advertising and taxation.
By following these rules, you can ensure that you are eligible for monetizing your Facebook page.
Just a short reminder, you will be paid for videos not for photos.
How do You Know if You are Qualified for Facebook Page Monetization?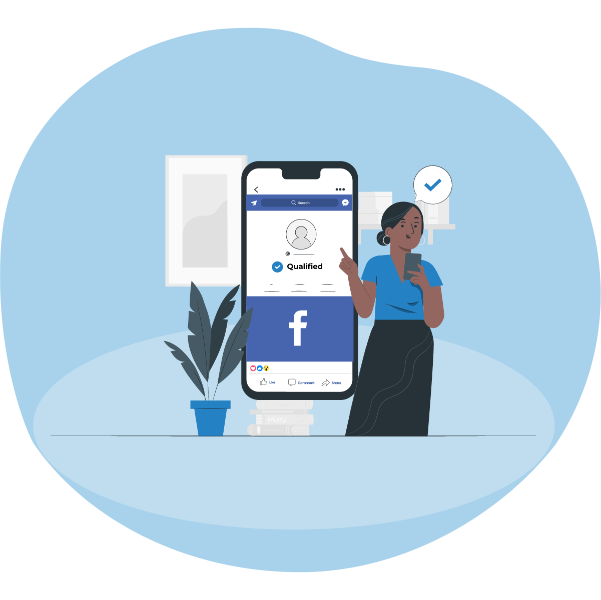 For checking your page's monetization eligibility you have to follow some steps. Here is how-
Visit creator studio
Select the monetization tab
Choose your page for checking
Now press the Apply button
well, and you will get to know your eligibility based on the color status.
How?
The green color gives you a positive signal that your page is suitable for earning money.
The yellow color lets you know that your page has some errors that create a hindrance to earning money.
The red color gives you a negative impression that your page is not acceptable for earning money.
How to Monetize Your Facebook Page in Bangladesh 2023?
Before monetizing your page, some requirements need to know. You have to be active on your Facebook page, then you will get a certain number of stats for applying the process.
Now, there are many ways to monetize your page. You can directly monetize your page within your Facebook app.
Another way is more suitable to monetize. Type creator studio on Google and get a link for sign-in.
After signing, you will get a page business.facebook.com/creator studio/home and click on it.
Here you will get some monetization methods:
In-stream ads
Fan subscriptions
Live to stream
Brand collabs manager
Monetize Facebook in-stream ads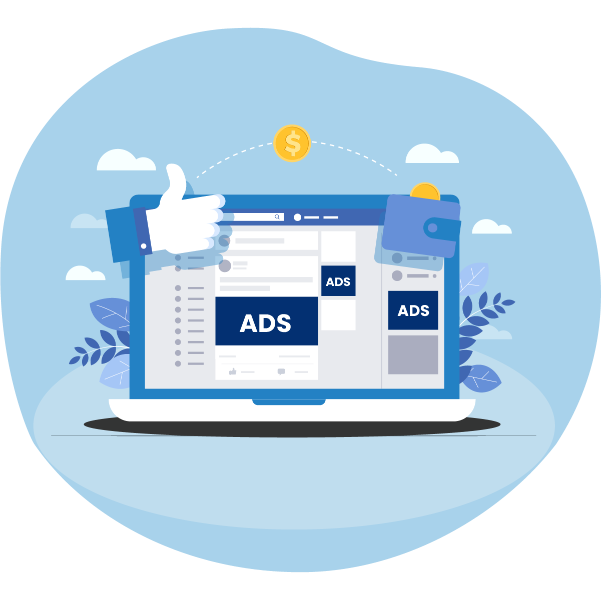 The demand for in-stream ads for live is very popular. You need 10,000 followers and 6,00000 views within 60 days. Also, ensure that you have at least five videos on your Facebook page. It is quite difficult to gain this policy. Hope you can make this possible with your creativity!
In your videos adding in-stream ads mean you are able to earn money from your Facebook page. In this case, you have to know the approval process so that you can use in-stream ads in your videos. Make sure 1k followers for earning money.
For setting up your in-stream ad, select the video from the home of the creator studio. Then upload your created video. Isn't it simple as ABC?
A few ideas may help you to get more followers!
Step #1 Tracking the numbers
Try to track your viewer's numbers so that you can find them again for watching your videos. If you notice you are losing your viewers, try to focus on your qualitative videos.
Step #2 Maintain regularity
Regularity is a good practice for success. You should always maintain consistency in uploading your videos. Uploading daily or weekly videos help to increase your viewers.
Step #3 Making a connection with the audience
If you respond to the comments of audiences, they will eager to follow your videos. Even though this is a good strategy to catch your audience.
Step #4 Uploading videos on all social media channels
There are many social media platforms. You can upload videos on all social channels and attach your video link to get more followers.
Step #5 Select a name that is searchable
When you select the name for your Facebook page, keep in mind that people can find your page name when they search.
Step #6 Create a community
If your content grabs the attention of the audience, they will return to watch again your videos. Facebook will give importance to your content if it is unique.
Step #7 Use a strategy for spreading videos
You can make a group and get in touch with your regular followers who share your videos.
Facebook fan Subscription
To make money from the Facebook page, the fan subscriptions option is more flexible for you. In this case, you need almost 10,000 followers. Or else you need 250 return viewers. In addition, you need to increase at least 50,000 post engagements and make sure within the last 60 days your post got 1,80,000 minutes of watching.
Now, I will be providing the guidelines for Facebook subscriptions. It's simple and effortless. Firstly, you have to go to Creator Studio on Facebook. Then click the start setup for monetizing your page. I would suggest reading carefully the Terms and Conditions part. Then you should start to process your video payout account. After that, you have to select your subscription price. And finally, keep patient for approving your Facebook subscription process.
Extra Tips
In the Bangladeshi context before selecting your price for video content, you should do research about how other content creators charge for their uploaded videos.
Good luck!!!
Monetize Facebook live streams
Live streams mean you go live and your fans can send you stars when they are watching your live stream. Based on stars a bit of income is possible.
And the star is only applicable for live streams. When you will be eligible for live streams just try to maintain some process.
You can make contests for your followers, arrange for a question-answer session, promote different types of products or services or you can plan for making an interview session.
Cheer up!!
Facebook Brand collabs manager
Brand collaboration manager is worthy for all to achieve easily. Within 60 days only 1k followers and 15k posts are needed. This is more compatible than any other monetization tool.
How?
If you count, 15k posts need 250 acceptance per day and after 60 days you only need 180000 minutes of views.
Or 30000 1- minute views require in the last 60 days. Then you will be allowable for paid partnerships with many brands!!!
#Tips
Creating branded content will help to increase your revenue and followers but always focus on making quality videos that meet community standards.
Your content should be filling up the monetization policy. Use your creativity because low-quality content won't bring money.
How to earn money from a Facebook page in Bangladesh in 2023?
Before earning money, you need to create a Facebook page. Three steps you need to complete. Here's what you need to do-
Go to Facebook's Create page:
Simply Visit this link https://www.facebook.com/pages/create for creating a Facebook page.
Select the type of page that you want to create
There are several options to choose from, including a business or brand page, a community or public figure page, and an entertainment page.
Page name and description
Select your page name, a brief description, and any relevant contact information.
Profile pic and cover pic
Choose a photo that represents your page idea. For profile pic use 170×170 pixels on your Page on computers and for smartphones 128×128 pixels. The cover pic should be 820 pixels wide by 312 pixels tall on computers and 640 pixels wide by 360 pixels tall on smartphones.
Receive action from people
To understand the reaction of your audiences you can add a contact number on your Facebook page.
Well, congratulation! You have a Facebook page and you are ready to earn money!
Now, in Bangladesh, which ways you can make money from your Facebook page will be explained, so that you can understand the procedure. Let's start to make money from the Facebook page!!!
Become an Influencer
If you have a creative mind and ideas you can be an influencer. In this case, you have to understand first who will be your niche. After deciding your niche, you just make videos and get followers.
Remember one more thing your dedication and creative content bring you a huge amount of money.
Nowadays, many brands are hiring influencers to promote their business products. But they observe some basic standards of the influencers. If you want to work with brands you have to ensure:
High Engagement
You need to connect a community with videos. Your high engagement will catch the attention of brands.
Niche
If you have more than 100k followers, different brands will desire you to promote their business. They will analyze your niche, your followers, and your video content. So, selecting a niche is very important for an influencer.
Editorial skill
Not only video content but also editorial skill is important for an influencer. Based on your editorial skills you will get more views, followers, and brand-promoting proposals.
Transparency
Maintain professionalism when you work with brands. Before starting promotional work do research about the brand and product and be loyal to your followers.
Facebook Marketplace Seller
On Facebook people are selling different products and changing their financial condition. On this platform without shop, you can earn huge money by selling your products. Just ensure your loyalty if you want to do your business for a long time.
Use Advantage of Ads
If you are a content creator and have many followers, can use ads on your content. Based on views you will be paid.
Sell Accounts
It is becoming a trend to sell the old account. If you have more traffic on your page, you can do that. Even you can make money to create a Facebook group. On your Facebook group, you can advertise different brands.
Become a Page Admin
You can become a page admin but it is tough to create high traffic on your page. People who are experts on a particular site make a page and work on it.
Social Media Expert
If you are an expert on social media, you can apply for this profession. You can assist different Facebook page owners who need suggestions on social media platforms.
Affiliate Marketing
Affiliate marketing is a type of performance-based marketing in which a business rewards an affiliate for each visitor or customer brought by the affiliate's own marketing efforts. You can make content for affiliate marketing programs. Share the product link on your Facebook page and get money based on product selling.
Sponsorship
Sponsorship is a form of advertising in which a company provides financial or other support to an event, activity, or organization in exchange for the opportunity to promote its products or services. Sponsors may also receive certain perks or benefits, such as exclusive access or marketing opportunities, in exchange for their support.
Facebook Sales Funnel
On your Facebook page, if you follow some steps for your sale funnel, the way of earning money will be flexible.
You should:
Focus on your content that ensures the quality
Maintain consistency in uploading regular content
Targeting your regular audiences
Upload high-quality content for your target audience
Try to use Facebook Pixel and remarket
How to Make Extra Money on Facebook in 2023
Invest in Facebook: Investing in Facebook is a way to earn money by purchasing shares of the company's stock. This can be done through a brokerage account or a retirement account. By buying shares, you become a part-owner of the company and are entitled to a portion of the company's profits. As the company grows and becomes more successful, the value of your shares will increase, potentially leading to a substantial return on investment. However, it is important to keep in mind that investing in any stock carries risk and should be approached with caution and research before making a decision.
Drive traffic to your Website: Do you have a website? If yes, you can earn money through your website by driving traffic to it. There is a variety of methods such as search engine optimization (SEO), social media marketing, and pay-per-click advertising. If you can improve the visibility and ranking of the website on search engines, the website will attract more visitors, which can be converted into customers. Additionally, promoting the website through social media platforms, such as Facebook can help increase the website's visibility and drive more traffic to it.
Live selling: Live selling on Facebook is a popular method for businesses to connect with customers and showcase products or services in real time. This method allows brands to create a sense of urgency and encourage impulsive purchases, while also providing an opportunity for live Q&A sessions and personal engagement with customers. Live selling on Facebook can be a great way to earn money.
Join and participate in contests: Participating in contests and giveaways is another way to earn money from Facebook. These contests can be run by businesses, influencers, or even other users on the platform. These could include liking or sharing a post, commenting on a post, or even creating your own content and tagging the creator. Some contests may also require you to purchase a product or sign up for a service to be eligible to win. If you are the winner, you will be awarded the prize, which could be anything from cash, gift cards, products, or even trips. It's a great way to earn money while having fun on Facebook and supporting businesses or influencers you like.
Now you have to choose any side based on your skills to make money. I'm only showing you the way but you have to decide which area is suitable for you.
And one more piece of good news is you don't have to worry about any complications such as a license or permit process while you make your content!
If you need more care, let us handle it. Contact us to get the best service.
Frequently Asked Questions