Do you know that Facebook consists of over 9% of digital advertising and about 18.4% of the world's mobile digital advertising? Again, around 92% of social marketers utilize Facebook as a platform for advertising, and companies are paying around 122% more for each advertising component on Facebook than they spent only a year back. All these global figures indicate the enhanced significance of Facebook marketing worldwide. Bangladesh is of course, not out of the world. That's why we are going to discuss Facebook marketing tips and tricks for Bangladeshi business here.
7 Steps to Organize a Facebook Account for Your Business
If you have a short budget, you don't need to worry because creating a Facebook account will cost you nothing. Just create your page, and you are ready to create your content, share that content, contact information, images, videos, and more. Then link the Facebook page to your website, create your product catalog, and contact your customers and more for free. If you have some cash, consider going for paid marketing tactics like sponsored posts from the business page on Facebook, Facebook ads, and the like.
The primary step will be to create your business page on Facebook. Let's find out how:
Go to facebook.com/pages/create, you need to log into your account for this but relax that your personal information won't appear on the newly created business page.

Enter your business name.

Select the page type: Brand/business or public figure/community.

Click on Edit page info to update all your business details like contact info, description, operating hours, and all other related details.

Upload the profile, appropriate profile, and cover photos. Ensure that you use the optimum size for the images for Facebook so that they look the best and represent your business appropriately.

Click on Create Page @Username and make your unique URL. You have the option to keep the length to 50 characters, this will help users find your page smoothly on Facebook.

Click on "Add a Button" under the cover photo to establish a CTA or call to action such as "Contact Us" or "Shop".
Congratulate yourself that you have just finished setting up your business page on Facebook. Keep your business page up to date by updating any information if required.
7 Steps to Create a Successful Facebook Marketing Strategy Or Tips to Create a Facebook Marketing Plan
Create your strategy for Facebook marketing carefully. Otherwise, you can't achieve your desired goals. Follow the below-mentioned steps to generate a successful strategy:
1. Identify Your Audience:
You need to have an exact idea of who your audience is. Ask yourself these questions to target your exact audience:
What is the age of your selected followers?

In which location do they live?

What are their jobs or occupations?

What challenges do they face?

When and how are they using Facebook?

You also need to have an idea about the usual demographics of the users of Facebook. After knowing who is using this platform and how they can help you connect to the target audience, check the audience insights on Facebook. This built-in, free tool will give you details about your potential clients. You will get information like age, education, gender, location, language, relationship status, Facebook usage, and past buying activities.
If you can't identify your audience, you can read our detailed information on identifying target audiences for Social Media. This article will remove your all confusion.
2. Define Goals: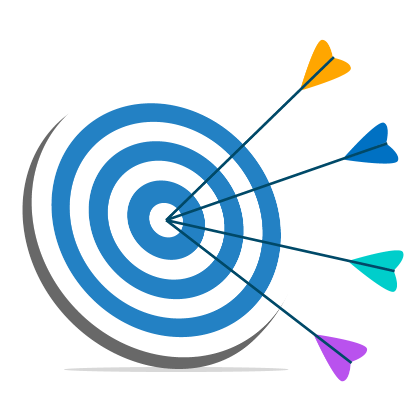 Define your business goals with care because if you fail to do so, your business will go nowhere. Sometimes, looking at increased likes can be tempting for you, but they are not even termed as a unique metric. You need a powerful goal linked to the business objectives to make a fruitful marketing strategy for Facebook. Different businesses can have different goals, but all need to concentrate on actions that will affect their main purpose.
These actions can be generating leads, enhancing conversions to the site, and developing customer services. You can figure out definite and measurable methods to achieve your goals, once you have defined your goals. Use a well-known goal-defining framework such as SMART i.e. Specific, Measurable, Achievable, Realistic, and Timely goal, and OKR i.e. Objectives and Key Results goal framework.
Ensure that each post, comment, and ad you post on Facebook need eventually be in line with your goals. Consider having a mission statement on Facebook for the brand, and a style guide to generate an exact feel, look and message for each of the content you post.
3. Plan the Content Mix:
Now, it's time to plan your posts on Facebook. Determine your content mix based on different recognized rules like the 80-20 Rule, or the one-third rule. 80-20 rule means your content's 80% will have helpful information and 20% will have some promotional information about your service or product. Whereas the one-third rule means your content's one-third will contain useful information, one-third will have an interactive part, and the rest one-third will have promotional info about your service or product.
Choose the mix carefully because if you only focus on your service or products, your readers will lose interest, and Facebook will also punish your brand for promoting your business so hard. Because this platform likes to promote engaging and meaningful content, not just your brand. In short, follow a content mix that mainly gives value to the users along with promoting your brand.
Let's decide when you should post your content after deciding what to post. As per online research, the most suitable time to post something on Facebook is at 12:15 PM and 6:15 AM pacific standard time (PST) on weekdays. Whenever you post, the most important thing is to post continuously. Generate a content calendar to keep a balance in your content types' mix.
Read also: Why Do You Need a Social Media Content Strategy in Bangladesh?
4. Exactly Optimize the Page to Increase Engagement: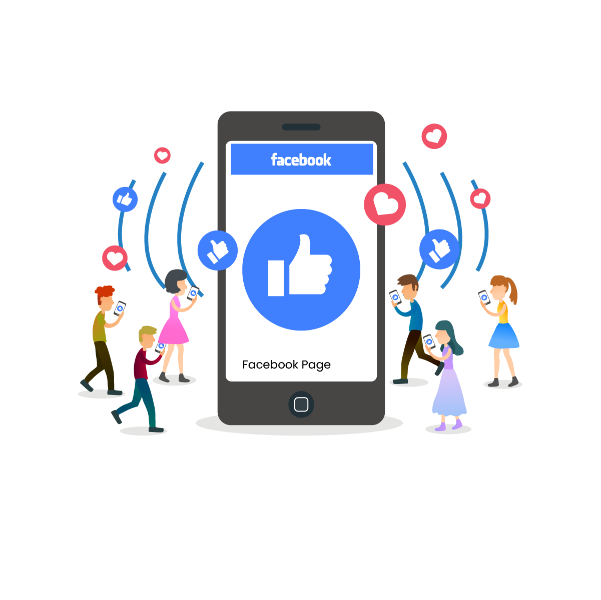 No matter what is your marketing goal on Facebook, you will never be able to achieve that if people don't even know that your page exists. It is equally important for your Facebook page to have people on that page and at the same time make them have some interaction when they are there. SEO will help you in this regard. Choose an attractive and appropriate cover photo for your page because it's the first thing people will see when they visit your page.
Cross-promote your page to make people easily find it. Help people on other social platforms who are interacting with your business to find your business on Facebook in different ways like linking your page to your newsletter and email signature, and including Facebook share and like buttons on the website or blog.
Make your content so informative, helpful, and enjoyable that people are compelled to share them with their near and dear ones. Keep people engaged with your Facebook content by making them so interesting that they won't forget them even when they go out of this platform. You also need to be responsive by replying to users' comments, questions, and messages promptly.
Keep all your information updated and remove all outdated content.
5. Use Different Facebook Tools:
Different Facebook tools are available for you to create opportunities for engagement apart from just comments and posts.
Facebook Groups
Facebook groups are a useful tool to enhance engagement. Create a group on Facebook with your business name because you can promote your brand, different events, products, and services along with useful information there. Research says that around 1.4 billion users use Facebook groups each month. Well, that's a huge audience for sure.
Showcase your professional expertise, add bonus content, and special deals to create extra value for fans. Thus, you can also develop trust and continuous loyalty.
You can easily create a group by going to the Group option on Facebook. Sometimes, people start loving your brand and create some groups on their own. If you see such groups, the best practice is to join those groups to see if there any negativity about your brand is spreading, or if everything is just rocking. Anyway, if you have fan-made pages of your business on Facebook, it indicates that your business is doing great.
Facebook Business Manager
If you have the desire of taking your Facebook business page to an advanced level, arrange Facebook Business Manager. It will be a one-stop place to handle business assets, and business tools, along with employee access to the business assets. Simply, it's a tool that lets you handle your Facebook posts, both natural and paid. It also makes your working with teammates and outside agencies and contractors smooth.
Facebook Messenger bot or Facebook chatbot
Facebook users send around 20 billion messages to different businesses each month. If you are not there to reply to those messages, you will lose a great opportunity to connect with the users. It means that having a Facebook Messenger account is just not enough. You need to be extremely responsive to your customer queries.
Research says that a Facebook user will wait for around ten minutes to get a response before they go for another brand. Get an automated response tool to solve this issue.
6. Include Facebook Pixel and Facebook ads:
You just can't expect that each content will reach your target audience. You will get surprised to know that pages with below 10,000 followers will get 8.18 percent organic reach, and pages with over 10,000 followers will get 2.59 percent organic reach. Again, the Facebook algorithm will give priority to posts from users' families and friends. It simply means, you just can't often differ yourself from the crowd as a brand or business.
Your outstanding content sometimes requires some boost. Luckily, Facebook Ads can enhance your reach within your affordability. Facebook Ads means you pay for content to get shared with a specified audience. The motive is to reach your brand to the right audience, whether you need to develop brand awareness, traffic, or engagement.
If you don't want to invest in Facebook Ads right now, apply a Facebook pixel for free. It's nothing but a code that you use on your site to trace conversion from Facebook, to market to users who have just visited your site, or to develop well-targeted audiences for upcoming ads. The day you use it on your site, the pixel begins collecting data. Thus, you will get ready-made strong information right with you to retarget the campaign whenever you decide to advertise.
If you confused about your business for use & invest in social media read our informative article on Why Small Businesses Should Use and Invest in Social Media Marketing. Hope this one will remove your confusion.
7. Build a Giveaway or Contest Strategy
Either run giveaways or contests to utilize Facebook fruitfully for serving your marketing goals. Don't forget to have a strategy before running these giveaways or contests. Answer questions like:
What things can you give away?
How will the audience take part?
Consider these things carefully, and ensure that the decision you make matches what your potential clients or audience expects from you.
From the above discussion, you must have answers to your questions like – how to effectively use Facebook for marketing? or How to promote your brand using Facebook?
Facebook Marketing Tips and Tricks for Small Businesses:
You must be thinking what are some Facebook promotion ideas for small businesses? Let's learn some Facebook promotion ideas or marketing tips for small businesses:
Optimize the profile page:
Keep the profile page optimized by ensuring all contact details are correct, complete, and updated. Besides, also ensure the following:
Choose your vanity URL
Once you have got 25 followers, choose an exact vanity URL- the specific page address for the business page. Generally, it will be the business name or a word related to your brand.
Link your site
Make sure the profile page is linked to your site, and your website is also linked with the profile page.
Choose an attractive cover photo
Make your logo as a profile picture on Facebook, and generate an appropriate banner for your cover photo. Ensure that your profile image and cover photo are different. Don't make your logo or chief product the cover image. Try making it interesting like adding your new ad's poster, a new initiative, campaign, or product. Change it frequently according to your needs.
Make your content calendar:
Your content calendar should include:
Industry
Social events
Popular topics
Seasonal trends
Interactive content
Whenever you plan the content research keywords: assess what people are searching for in your industry and develop content based on these keywords. Also, look for Google trends to get niche-related hot topics.
Recommended reading: A Definitive Guide on Social Media Content Calendar
Post content with intent:
Just posting regularly without any intent is useless. Keep your audience in mind. Think about how they will see the content. Be engaging, friendly, interesting, and informative.
Post text content along with attractive, visual content. Because all of the audience might not be interested to read lengthy content. Also, post when your target audience is online.
Keep track of your competitors:
While you are playing the marketing game on Facebook, your competitors are also players in the game along with your business. So, watch carefully what they are doing, make your marketing plan according to that, and also try to include something that they are not doing.
Analyze what is fruitful for the competitors, which of their posts get the highest interactions? What type of return on investment are they having on their paid advertisements? How much money are they investing?
Generate your community page:
Generate your community page and try to make it interesting, and provide the people in your community with different benefits, and information, and always try to support them. Try to be an authority in your industry, and also get connected with other community pages.
Select a strategic group name:
Be strategic while choosing your group name. Try using some name that people find frequently. Suppose, you have a tourism business, consider choosing a name like travel experience where people will share their travel experiences. A strategic group name will also increase your brand awareness.
Keep including Facebook stories:
Include interesting stories as often as you can to be in the limelight of your industry.
Stop getting obsessed with vanity metrics:
According to experts, small businesses need to focus on things that will help them in the long run, not the short-term things like getting likes or comments.
Utilize Facebook to serve your customers:
Be responsive to your client's queries, comments, complaints, and the like. So, they become satisfied with your responsiveness and give some good reviews.
Utilize custom audience on Facebook:
Go to the Facebook Ads manager, choose audiences, then choose custom audiences, and pick your target audience from the available dropdown menu. Now, generate a pixel code for us on your site. You can retarget your ecommerce and email lists with this custom audience option.
Post involving a small budget:
You can boost your informative and helpful content by spending only around BDT 500 and help your business in the long run. This little boost will help improve your brand image, generate leads, and grow your business further.
Keep your audience small:
Always try to keep a small audience, it will help reach your audience easily.
Utilize Ad Manager of Facebook:
Ads Manager Tool of Facebook will help you launch campaigns for optimizing your ads. Target certain ads for certain audiences and make them engaged with your small business.
Related Article: Why Do My Facebook Ads Keep Getting Rejected
Apply boosted posts for optimizing Ads:
Facebook's boost post option allows you to enhance your audience for your posts and target the people who are engaged highly. If you make two ads and spend BDT 500 each for boosting, you can see which of your ad had more engagement and impressions. You can make a Facebook ad in Ads manager with this info, and reuse this ad (boosted post) instead of creating new with its comments, likes, and shares.
Use the Ads of the product catalog created on Facebook:
Using the ads in the product catalog can make a multidimensional experience for browsing for the users. So, if you don't use ads in the product catalog, you will miss out on an opportunity to retarget and connect with your potential customers.
Have your pixel structure strategically:
Pixel collects the information of the users visiting your website, this info will help you later to remarket and retarget your clients. Structure your pixel strategically so that you can target your exact audience, otherwise, you will target the wrong audience that has some similar characteristics.
Generate saved audiences:
You don't need to configure your audience each time you boost or create an ad, saved audience lets you begin your ad campaign easily and smoothly.
Test various bidding strategies:
Create either four or five separate ad groups for a single ad but with various bid types and amounts. Let it run for one or two weeks, and you will see the best ad shining out of all. Experts suggest it as the most crucial tip for Facebook marketing.
Test your Ad placements:
Test different placements like RHS or right-hand-side or Newsfeed for your ads and then see which one performs better. Mostly, Newsfeed ads will give you the desired results and RHS are cheaper options.
Take advantage of link targeting:
Link targeting lets you include pixels for Facebook retargeting to the short links during sharing high-quality content. Thus, if anyone clicks on your post can be easily retargeted with related ads.
Become Live frequently on Facebook:
People nowadays are becoming more interested in live feeds. So, from makeup tutorials to online educational sessions, brands frequently go online to interact with their fans. You can also apply it as a Facebook marketing trick.
Use testimonials:
As per a study, testimonials help your small business increase your revenue by around 62%. While another study shows that around 92 percent of people view testimonials before they buy something. So, you must be clear about the significance of using testimonials as a Facebook marketing trick.
Facebook Marketing nowadays is essential for any business. But that's not the only social media platform. To utilize other social media, you need to learn how to run a social media marketing campaign.
Final Words:
Now, you must have a clear idea about Facebook marketing tips and tricks for Bangladeshi businesses. So, choose the tips and tricks that fit well with your business and make achieving your business goals easy and smooth. Go ahead and make the difference.
By creating a Facebook page you can earn a handsome amount of extra money. Read How to monetize and earn money with a Facebook page.
Frequently Asked Questions