Do you know that around 80% of global businesses rely on Google Ads for their PPC or Pay-Per-Click campaigns? Again, users are around four times more prone to click on Google Ads (63%) than ads on different advertisement networks. These figures are quite tempting and applicable for global businesses. But what about if you are owning a small business in Bangladesh?
No worries. We are going to discuss Google Ads for small businesses in Bangladesh 2023 here in this article.
Why Use Google Ads?
Are you looking for the answer to this question? Well, the answer is that you will get several benefits if you use Google Ads. But what are those? Let's know how you measure the success of Google Ads campaign in Bangladesh.
1. Google has Massive Reach:
Nowadays, Google is not only a brand but also has become a verb. Renowned dictionaries like Merriam Webster Dictionary contain the definition of the term "Google". You can easily understand the reason behind this, and that is people including you and me whenever are looking for something or want to know something go to Google and search for it. So, people are used to saying Google it, if you don't know it.
Google usually manages around more than two trillion searches of this type. This can be more than five billion searches each day. These people also include those who are searching for their problems' solutions, which your small business can deliver. These people obviously use the internet and have Googled the replies to something.
You can serve these people with the reply they are looking for. Thus, you can help them and if they are satisfied with your useful information, they can choose your business over your competitors. Again, you have the option to geographically target your audience, suppose you are doing business in Bangladesh in a specific area. You can use geographically-targeted PPC along with local SEO to get a better result.
2. Google Allows You to Target a Range of Audiences:
Google has something to offer for each business and every potential purchaser at each stage of their purchasing journey. If you bid on broad search term keywords such as "accounting software", it will display your ad to prospective clients who are at their product research's earliest stage. It will help you with two simple but strong techniques:
Collect their info with the post-click landing page of your business and begin sending them useful info content that authenticates your authority.

In case, they aren't converted, use retargeting technique or software to drive them to your business until they eventually do it.

You can also bid for long-tail keyword terms such as "accounting software for small businesses." Generally, these are cheaper, and they are useful to grab the attention of prospects who are searching for just what your business offer. Mostly, people who are searching for long-tail keywords have increased intent. This intent is the thing that helps you reach your target audience with your Ads.
You can read also: How Much Does Google Retargeting Cost for Google Ads
3. Tackle Intent: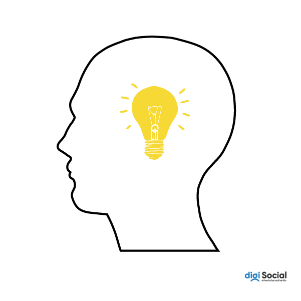 The major difference between the target audience of your ads on other platforms and Google Ads is the intent of the audience. Suppose, you have advertised your product on Facebook, where people mostly pass their time interacting socially with their friends and family, and watching and uploading photos of new family events or other special events. Generally, people won't prefer to see ads there, and there is a great possibility that your ad can be ignored.
Again, if you have posted your product's ad on a search network, you are advertising to those people who are searching for something particular. When they see your ad, it will help them to get their answer rather than interrupting their browsing experience. Even, according to many experts, search ads are a type of inbound marketing because they help people who have already taken the initial step to search for it.
You can make your prospective clients come to your business through Ads. Then assist them to get their replies, and you will take a position where you are going to earn their sales when they are ready to make a purchase.
4. Always Enjoy Your Campaign's Full Control:
Generally, it's tough to target your exact audience with traditional ad campaigns. Starting and finishing those campaigns can take more resources and time that you can use elsewhere.
Whereas, purchasing ad space through software, also called programmatic advertising is easy to run even with one rightly trained employee. They can begin and end campaigns, reach the exact audience for the exact price with the right knowledge, and perform everything instantly. Thus, you can invest your resources and time in additional important projects.
5. Use Google Ads Regardless of Whatever Your Budget Is: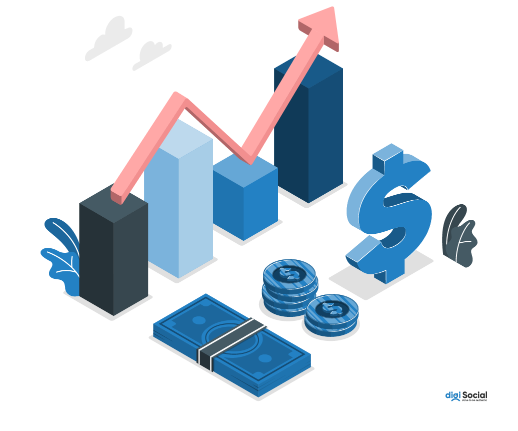 Your business can need to spend around BDT 9,400 to get a click. In the law industry, long-tail keywords can reach about BDT 94,000 per click. Mostly, keywords won't cost you so much. Even, if they cost so, you can take the advantage of using Ads and you can keep the daily budget, highest bids, and the like within affordable limits.
Thus, you won't be paying more than you like to, even if you don't monitor your account carefully.
6. See Results Expressed in an Understandable Structure in Google Ads:
Google gives you all information in an easily understandable and straightforward way. Get basic information such as clicks, keywords budget, impressions, and more, or get more serious through a Google Analytics integration. It makes you see what your visitors are exactly doing on your site or how their behavior is. For instance, where they clicked, then where they went, how long they spend there, and the like.
7. Have Quicker Outcomes than You Get with SEO: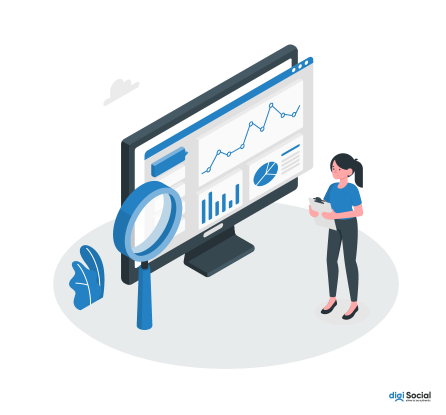 Search engine optimization plays a key role in showing your website at the top of search results. The content and pages on the first page of search engine results pages (SERP) are not only informative and helpful with well-researched keywords but also they are on websites that have gathered a lot of backlinks gradually.
You could have seen any of your pages in the most desired first place for a broad search term keyword ages ago. Now, this has become history. Some businesses can never experience it.
When you rely on Google Ads to improve your position on SERP, you get to see the results faster and easier. You won't need to look for links to improve your page's position a bit, or you won't need to place crucial keywords in different places of your content. Just begin the Google Ads campaign, run the ads, and see how it takes your business on the first page of SERP.
8. Develop Brand Awareness:
David Ogilvy gave the most suitable definition of brand, decades ago in this way: "The intangible sum of a product's attributes: its name, packaging, and price, its history, its reputation, and the way it's advertised." Emphasizing your business, personality, brand name, brand reputation, and others is crucial to gaining trust among your visitors. The greater efforts you give to these things continuously, the more powerful your brand grows, and eventually, you earn more trust among your prospects. This trust will help you earn new purchases and loyal clients.
The Ads search network helps your prospective clients view your brand, slogan, your services, and others you want to showcase. Again, the Ads display network lets you choose to display the ad to increase people and thus, enhance brand awareness. Then focus a bit more on your bidding strategies than clicks and conversions. These strategies help you strengthen your business's critical features, and then, reinforce your brand.
9. Get More Conversion: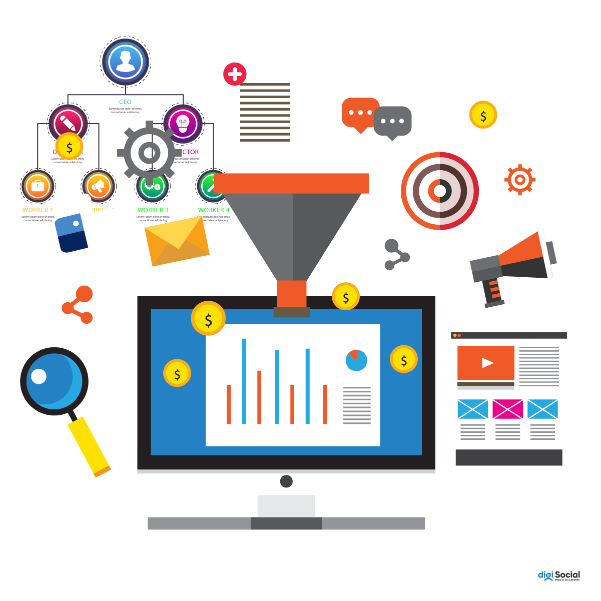 When Google determines which ads your browsing prospects will see, they crucially consider the post-click landing page experience. This experience measures your website's performance in offering those users who click the ads exactly the thing they are searching for both easily and quickly. The post-click landing page refers to the URL users reach after they click on your ad. The experience they will get there has a direct impact on your Ad ranking, CPC (Cost-Per-Click), and your place in the ad auction.
If you deliver a bad user experience, there are chances that your ads will display less often or even not show at all. When Ad networks won't consider landing page experience, your internet users will be directed to an old page that can be either an about page or a home page, or any other irrelevant page. It will cause you a loss quickly because visitors won't get what you have promised in the ad.
Again, to make your ads displayed on the network of Google, you will require a highly convincing post-click landing page behind those ads. Again, when you want to develop this sort of landing page, you will need to maximize your ad expenses mainly due to two things such as message match, and focused design.
A successful PPC campaign always gives you a better conversion result. If you want to know how to run a successful PPC campaign, You can read our detailed article on How to run a successful PPC campaign. Hope It will help to get better conversion.
10. Various Bidding Strategies Will Let You Maximize ROI
An effective landing page developed to pacify Google is not enough to maximize the ROI on your advertising. Google Ads team developed various bidding strategies to assist you to achieve certain marketing goals and at the same time, save most of your budgets such as CPC bidding, CPM bidding, and CPA bidding.
CPC bidding deals with driving your website traffic.

CPM bidding means cost per thousand viewable impressions, and it deals with building brand awareness. This strategy helps you select a money amount you want to pay for 1000 viewers to view your ad in full version. Google Display Network will offer you this strategy.

CPA bidding helps advertisers when they are concentrated on conversions such as sign-ups or purchases.

So, if boosting brand awareness is your major goal, you can show the ads to more viewers than you can in case, your main motive is to drive clicks or conversions. Similarly, when your main goal is to drive clicks or conversions, Google will show your ads to a limited audience who are most likely to visit your site and convert, and thus, you can save your budget. You need to choose your strategy carefully matching your primary goal.
To make sure your Google Ads reach the intended audience, you'll need a Google Ads agency. Not convinced yet? Here are 10 reasons to hire a Google ads agency in Bangladesh.
Does Google Ads Work for Small Businesses in Bangladesh?
Google Ads will work for your small business if you have a powerful strategy to get the exact keywords, audience, locations, and others. This platform helps you connect with a huge audience around the world looking online for your offered service. So, the prerequisite for your business will be to come up with an effective strategy, then select the exact campaign bid strategy from Google Ads, and this platform will do the rest to achieve your goals. No matter where you are doing business in Bangladesh or anywhere else.
Are Google Ads Worth it for Small Businesses in Bangladesh?
Well, the answer is of course, yes but let's know when. Wherever you are doing small business whether, in Bangladesh or any other place in the world, Google Ads are great for the business if you want to reach specific or targeted audiences and like to track your ROI. Your budgets for ads can become big, but you can keep them within a manageable range by choosing the exact bidding strategies. The good news is that you won't require a huge budget to start.
Learn more about What to look for When hiring a google ads service provider in Bangladesh?
Importance of Google Ads in Bangladesh
Now, the population of Bangladesh is more than 164 million, and about 83 million among them are net users. Google Ads marketing is quite established in Bangladesh now. You have the great possibility to reach these 83 million users with the exact Google Ads marketing. When you are performing a local business, you won't need to reach all of these 83 million users.
The above-mentioned number of internet users is quite large. So, you can easily understand the importance of Google Ads in Bangladesh. The mentioned number of users are looking for different things on the internet every now and then and they are most likely to view the Google ad of your small business.
Google Ads for Local Businesses
Google Ads can be a powerful tool for local businesses looking to reach new customers and grow their business. With Google Ads, local businesses can create highly targeted advertising campaigns that reach customers who are actively searching for products or services in their local area.
One of the key benefits of using Google Ads for local businesses is the ability to target customers who are searching for specific keywords related to their business. Google Ads also allows businesses to track results and optimize campaigns for better ROI.
Google Ads Strategy for Small Business
Let's focus on Google Ads Strategy for small businesses. Take care of the following things while coming up with your ad strategy.
Study and Know How to Use Google Ads:
First, study in-depth to know how to use Google Ads. It can be complicated and tough to learn but once it's at your fingertips, and you can use it correctly, you can yield great results. You need to invest lots of effort and time into it. Once you have set up an account, you need to take good care of it.
When you will maintain your account with care, it will yield higher returns.
Keep a Simple Account:
Some can tell you that you need to keep a large account with lots of keywords, but it's wrong and misleading. If you are running a small business, keep your account simple and small. Be specific about your target audience, and choose your keywords accordingly. Because a huge audience and tons of keywords will cost you huge money and your money will be wasted.
So, keep your account simple so that you don't need a lot of time and effort to take good care of it as mentioned above. Begin small and carefully grow the account.
Track Your Ads' Progress:
Track your ad's progress in the account because it is highly crucial for sure. Set up Google Analytics with your site to have an in-depth analysis. Or, track conversion because it will let you know which campaigns, keywords, Ad Groups, Ads, and the like are doing great while also letting you know where you have just wasted your money.
Do you think, tracking ads' progress or ad account is difficult? No worries, We have another in-depth article about the best and actionable techniques on how you can audit your google ad account like a pro.
Keep Your Audience Small:
Overreach can be a grave problem for your site and it can be of many types. For instance, wrongly targeting the ads you make. Here, the ad's device, location, network targeting, or your chosen match types for the keywords can be wrong. Wrongly targeting ads is a complete waste of your money.
Refine carefully your targeting options and the match types to concentrate your traffic for the right viewers. Targeting the right viewers will let you get greater click-through rates along with greater conversion rates. You will see lots of money running into your business through it.
Set Your Budget Carefully:
Set a daily budget when you want to calculate how much to spend for a month. Follow this easy formula to set your budget:
(Total Budget for Marketing*Percentage for AdWords)/Days in the Month= Daily Budget
Don't change your budget every day, thus, your budget will get finished early. If you decide your budget correctly, you won't run out of budget early. Again, if you change your budget every now and then, the performance of your account will be reduced, because then, Google will need to restructure the way it displays your ads.
Further Steps:
Once you are done with the above-mentioned ads. You are ready to take further steps to develop your business. Remarketing will help you reach your target audience easily. This will, in turn, increase your traffic, conversion, and sales.
Remarketing is a strategy that will help you get a higher ROI. On the other hand, this strategy will use a lot of your budget. Consider carefully whether remarketing will be fruitful for your business, or you will lose a lot of your budget.
How to Improve Your Google Ads?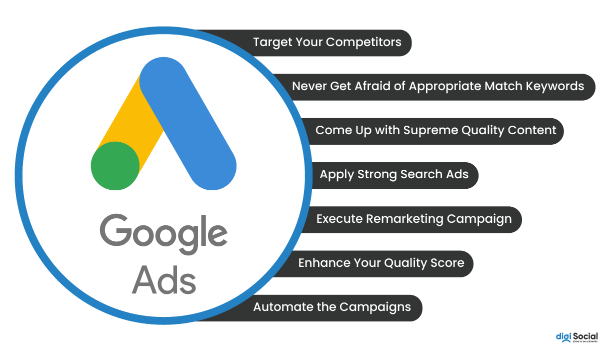 Google Ads has around 259 million visitors along with about 3.5 billion interactions each day. So, it is an effective place to run advertising campaigns for sure. If you are already in this field, you are taking advantage of this huge platform. Again, still, there are scopes to improve your Google Ads.
Let's know the ways:
1. Target Your Competitors:
Google has minimized using branded keywords in any ad copy in the past two years. It indicates that the probability of displaying ads targeting your competitors in searches has decreased dramatically. Don't get disheartened because Google Ads lets you use targeting keywords associated with your competitors' products or services till now. It means you still can bid on the name of your competitor despite you can't use your trademark on the copy of your ad.
For instance, if your direct competitor is- A company, you need to target clients who are not that satisfied with their service with A. Here, consider positioning your bid on some long-tail keywords like "how to drop A service" or "A customer service". It means you don't need to use A's name in the copy of your ad, just ensure that it compels enough the customers to switch to an improved service i.e. yours.
Read also: Competitor Analysis in PPC Advertising
2. Never Get Afraid of Appropriate Match Keywords:
Appropriate match keywords just let advertisers select or target a particular keyword and its general misspellings before 2018. It has changed now, and appropriate keyword targeting includes synonyms, paraphrases, and omitted functional terms.
In case, you are using appropriate match keywords in the Google Ads, probably your ads will show for more searches than you expect. In such a case, ensure to check each search word in the Google Ads account to decrease costly and irrelevant impressions, because many of the targeted keywords can become redundant.
Include negative keywords too when required. It will let you optimize the Google PPC ad campaigns and stop showing your ads for irrelevant searches.
3. Come Up with Supreme Quality Content:
Google has been making several revisions for many years so that you can get additional space for expansion of the Google Ads campaign. According to current changes, now, you can add a second description and third headline within 90 characters in your ads. Well, it's not mandatory to use expanded ads for you, but you can utilize this extra space.
When you are puzzled to have the exact combination of headline and content, try to make search ads that are responsive. This sort of ad let you test different descriptions and headlines to decide which combo performs best.
Then consider the relevance factor. Spend some time testing SERP pages, you will find some ads that rank for competitive keywords. If you click on those links, they don't reply to your query, avoid them. Because all your given efforts to a PPC campaign will become futile if you can't match your potential client's search intent.
For instance, for your insurance company, you may think that it will be a good ranking for the term "car repairs". But this query is more exact for vehicle experts or technicians.
4. Apply Strong Search Ads:
Execute dynamic or strong search ads to grow your Google Ads campaign. These ad campaigns use your website's content for targeting the ads to the exact audiences. Strong search ad landing pages and headlines are created by applying images and details from your site. This strategy is great for advertisers that have an online inventory or a well-designed site.
If you are running different PPC campaigns, strong search ads can be a good option, as they fill up the gaps of the keyword-based campaigns.
5. Execute Remarketing Campaign:
Research shows that only 2% of leads can convert when they visit your site for the first time. Efficiently drive your engaged visitors back to your services or products by executing remarketing campaigns with Google Ads. It lets you add a pixel for tracking on the page and identify the audience segment for marketing that had been engaged with your website before but went away without making a purchase.
6. Enhance Your Quality Score:
Google ranks all your ads in PPC campaigns through the quality scores they get. The scores range from 1 to 10 and they are given depending on three initial factors: landing page experience, ad relevance, and desired click-through rate.
Ensure paying attention to each of the factors while designing the PPC campaigns. Well, all your ads won't get a 10 score, but try improving them with time. Because eventually, the quality of your ads will affect the cost-per-click along with their auction process's position.
7. Automate the Campaigns:
Bid automation can seem terrifying, but when you are planning to expand your business quickly, it's a suitable way for sure. Use sophisticated algorithms for the analysis of huge data points. Different automation platforms are available now such as Adspert. Adjust the ad campaigns consistently for ensuring your goal's exact alignment with the bids.
Automate, adjust, and target bids with automation platforms. Automation enhances your possibilities of conversions and ensures you spend less of your budget and time.
Final Words:
Now, you must be clear about Google Ads for small businesses in Bangladesh 2023 and all other related details. Apply the right Google Ads to your business and see how it makes difference to your small business. In digiSocial we are providing google ads services. If you want to implement a Google Ads strategy with your business Contact With Us and make a difference.
Frequently Asked Questions