As per the research by Techjury, around 90% of startups are likely to fail, among them, 20% fail in the very first year, and the reason behind around 14% of these failed businesses is poor marketing. Digital marketing is the most vital form of marketing that can enhance your ROI manifold. Just hire an expert digital marketing agency. In this article, you will get a clear idea about the reasons to hire a digital marketing agency in Bangladesh.
Before going into the main topic, first, identify the following thing:
Should I hire a digital marketing agency? Or Who needs a digital marketing agency?
Well, the answer is pretty simple. Some signs exist that indicate you need to hire a digital marketing agency in Bangladesh. If any of these matches you, the answer is yes!
Some Signs triggering that it's time to hire the best digital marketing agency:
You are doing almost everything to run your business.
You have no marketing plan.
Your team lacks enough marketing knowledge.
Your business is facing a decline in sales or quality leads or both.
Lack of time and resources to manage your digital marketing campaigns.
Inability to keep up with the latest trends and technologies in digital marketing.
No experience in developing effective SEO strategies, content marketing, and social media marketing.
Difficulty in staying on top of changes in search engine algorithms and best practices.
Your website is not up to date for two years or more.
Your competition has hired a marketing agency.
You can't measure website analytics or social engagement.
Traffic is decreasing due to outdated content.
You want to expand your business and that's why you need to build up a reputation.
Let's get right into it and find out the top 10 reasons why you should hire a digital marketing agency in Bangladesh.
1. Use of Digital Marketing in Bangladesh that you can't ignore.
As we all know that Bangladesh has become digital now. There are currently 66.94 million internet users in the country. Among them, 49.55 million people are social media users, which is a 10.1% increase from last year's value. Everything has been digitized now from government official websites to different government and private services. In this context, if your business doesn't use digital marketing in Bangladesh, it will lag without any doubt.
Hire the best digital marketing agency to develop your business and compete with your rivals. Dhaka is the capital of our country and you will get every facility here. This is the reason to hire a digital marketing agency near Dhaka or in Dhaka.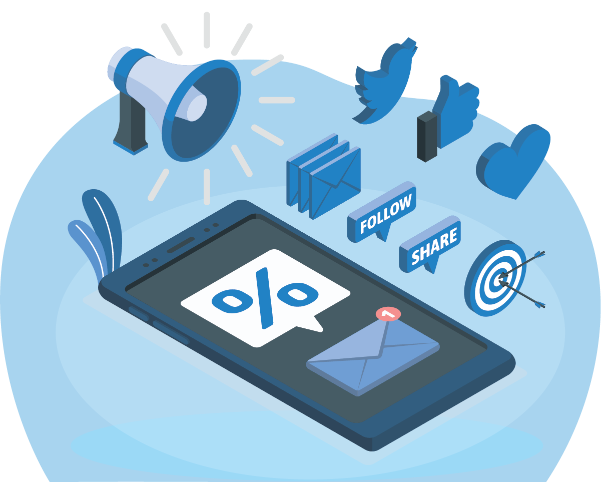 2. It ends your worries & lets you focus on the Business.
Hiring an expert digital marketing agency will put an end to all your worries. Because you will get your desired results from the experts who will perform tasks in different spheres of the total marketing campaign. Whether content or graphics, social media or email marketing, SEO or Google ads or PPC, and more, get everything from the agency.
So, if you have a digital marketing agency to take care of all these issues and even more, you have plenty of time to focus on other issues related to your business.
3. Work with Digital Marketing Experts
Consider working with digital marketing experts to have the best results through superb strategies and procedures. Because they have worked with the market leaders before with similar projects. You just can't ignore that experience only to save some money by hiring a cheap agency.
4. It Keeps You Industry-Relevant
You were unable to track the type and number of audience with the traditional marketing. Moreover, you also couldn't track what succeeded and what failed. Digital marketing helps you track data and monitor analytical metrics. So, you can identify the online visitors, and drive your desired audience through it.

5. Minimize Your Overall Costs
An expert digital marketing agency can minimize your total costs because you can get plenty of things done at a time with this type of agency. Moreover, you can use the premium and latest marketing tools and the most interesting thing is that you don't need to pay any extra money for them.
6. Come up with New Ideas
A professional marketing agency is not only experienced but also well-aware of your market. So, their expert team will come up with new ideas about the correct marketing tactics applicable to your business.
They will prepare a customized marketing strategy according to your requirements through deep analysis. Your in-house team will lag in this perspective.

7. Reach More Channels than You have Thought
An expert agency will define and spread the message of your brand among various channels and also on different platforms. It creates a positive public relation for your brand and promotes your products or services. This in turn will improve your image and visibility.
The agency creates engaging messages through storytelling that gets you connected to your target audience. Their experts get this done with the exact understanding of the needs of your audience and offer them the specific solutions accordingly.
8. Have Measurable Results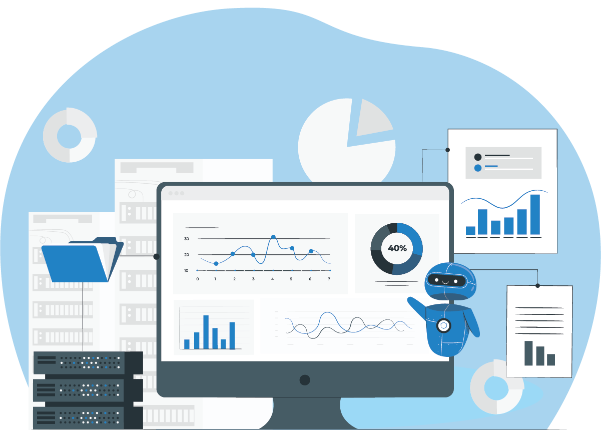 The agency helps you determine the KPIs (Key Performance Indicators) and these will help you find out the results of your marketing efforts according to your goals. Furthermore, they will recognize the vital metrics to be followed through various channels to assess each campaign's effectiveness. Make fruitful marketing decisions based on your campaign's quarterly or monthly reports and website audits they will offer.
They will also give you clear insights into your keywords' performance and your client's engagement with your brand and content.
9. Enjoy Scalability and Flexibility
As mentioned above, you will get measurable results from your digital marketing agency. Thus, you will enjoy the scalability and also flexibility to know exactly who your visitors are and drive your target audience by data tracking and analyzing analytical metrics.
10. Big Time Savings

Save a lot of time by working with an expert digital marketing agency because they have the relevant experience and exact knowledge of your market. Again, you can get plenty of things at a time from your agency, which will also save you time.

Benefits of Hiring a Digital Marketing agency in Bangladesh
Let's take a look at the benefits:
You will be well aware of the recent trends.
You will get more customers.
Enjoy accountability and reliability.
Become more growth-focused.
Your inside marketing team is extended.
Get a smart and complete marketing plan.
Enjoy the outcome of supreme quality content by engaging more audience.
Get access to advanced resources and tools.
Become more objective.
Become more professional.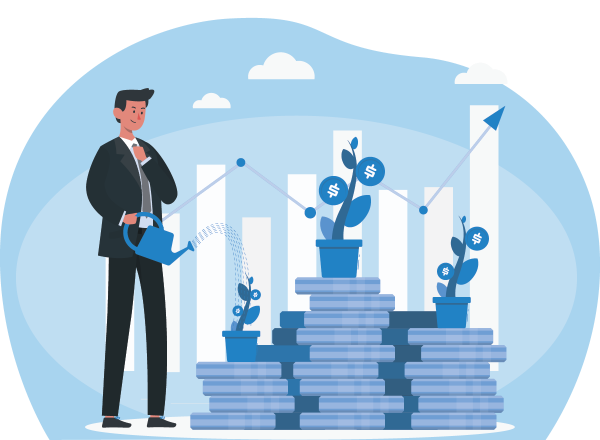 Final Verdict
Hiring a digital marketing agency will serve you with innumerable benefits. Still, we tried to summarize the mentionable reasons to hire a digital marketing agency in Bangladesh here. Consider these reasons and hire the right agency to take your business to your desired level and fulfill your dream.
So now, maybe you are thinking about hire a digital marketing agency, right? This article is for business owners and hiring managers who need to know before hiring a digital marketing agency in Bangladesh.