If you are thinking about hiring a digital marketing agency to make your presence known to Internet searches then you must be aware of the 12 things to know before hiring a digital marketing agency in Bangladesh.
According to Datareportal, there were 66.94 million internet users in Bangladesh as of January 2023. This value increased by 38.9 percent of the total population at the start of 2023.
Digital marketing, whether you are a small business or a large company, helps to promote the products you're selling or the services you're providing. Marketing in the past was a big-budget project but now with social media, the daunting task is made easy.
Every year since the birth of digital marketing the demand for it has been increasing exponentially and it is estimated to increase even more. This is a billion-dollar industry so don't wait any longer and dip into the digital realm of digital marketing.
Keep reading to learn more about:
How to hire a digital marketing firm or agency in Bangladesh for your business
1. A Digital Marketing Agency should be your partner.
When you are looking for an agency to uplift your business through digital marketing then you should be picky and snobbish. As this is your business and you have every right to be as choosy as you want to be. But that's not the only thing to look for when looking to hire a digital marketing agency in Bangladesh.
You must check and see what digital marketing services they are providing so you can be sure that you are getting the most out of your budget. And you guessed it, the next thing is to make sure you have a budget and the agency stays within the budget.
2. Research, research, and research!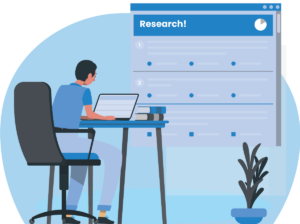 Do your research on different agencies so that you know they are not applying outdated strategies regarding digital marketing. You want the best digital marketing agency in Bangladesh so that your business can thrive. Reading the reviews and testimonials of each agency will give you some idea about their previous works. How their previous work is rated will answer any questions you have regarding their competency in the related field.
3. Discuss your plans extensively with your digital marketing partner.
You must know why you are looking to hire an agency for your digital marketing needs. You must understand the goals that you want to achieve. If you are not clear about the goals and scope of work then you won't be able to make the agency understand them as well.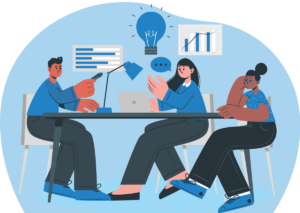 The scope of work will help determine your specific needs, the time you want the work to be delivered, and your budget. In the hiring process, you can ask constructive questions to make sure you are getting the most out of your return on investment.
4. Make sure the agency you are going to hire has a huge digital presence.
The agency that you will be hiring must have a major digital footprint. What I mean by digital presence, is when searched on the internet the agency has a proper website along with a strong social media page. The agency's website will tell you half the story of that said agency and with a social media page, you can check their reviews which will determine the other half.
As I have mentioned above, reviews matter, this is a clear indication of the agency can be trusted with promoting your business so you can thrive online. This is because if they have a strong digital presence then they can build you one as well.
5. What results are they promising?
The moment an agency is claiming to get your website the number 1 ranking, you will start to see immediate results or your click rate will soar through the roof then you should run for the hills. These are considered to be red flags but that being said, these are all achievable goals but you must have a high budget to get the appropriate results.
The promises that can be kept are being professional and respecting the contract. Finishing the project on time with the specified goal mentioned in the project. A solid digital agency's promises are those that can be kept and achieved on time; everything else should be considered a red flag.
6. Check how the digital marketing team measures success.
Success can be measured in many ways, in digital marketing success is measured in three ways
Boosting leads
Increase what the brand is
Generating sales
Boosting leads is associated mainly with website traffic and when your website is generating more clicks then your brand awareness is increased and with that, you will be generating more sales.
By regularly monitoring the website traffic you can determine how many people are visiting your website regularly. Simultaneously, you can check which pages on your website are getting more clicks with Google Search Console.
Things to consider before hiring a marketing agency are whether or not they can create more brand awareness and generate more sales. If the above points are mentioned to you by the agency as their scale to measure success then you are one step closer to finding the digital marketing agency best suited for your needs.
7. How often will they be submitting a report?
When you are looking to hire a digital marketing agency you would need to check what the agency is essentially reporting. The main purpose of reporting is to evaluate the market, show the value, and find out the proper steps to solving the marketing performance. This is done to find out the problems during the marketing process and quickly come up with a solution which is why effective reporting is crucial to your success.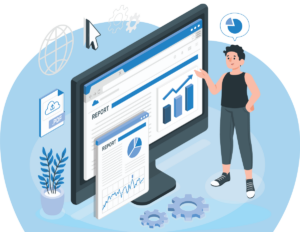 The marketing report will also determine what steps are being taken in the future so that you will generate more sales. A good digital marketing agency should always deliver reports frequently so you can compare and contrast the effectiveness of the said report.
8. Size matters!!!
The size of the agency matters in the sense that a big agency will provide you with a variety of services and a small agency will be constrained in that sense. But choosing a big digital marketing agency can be costly whereas a small agency may be less costly with a hands-on approach.
A big agency can be hands-on too in the sense that they do have many layers of the department that will help determine what to do to generate more sales which is at the end of the day the reason why you want to hire a digital marketing agency in the first place.
9. Are their prices fair?
You want to get the best out of your return on your investment so you must always ask yourself if the proposed pricing is affordable. Normally, all digital marketing agencies will have 2 or 3 proposed packages that are tailored and made for different types of clients.
Depending on your budget and marketing goals and the services the agency is providing you must determine which package is the best for you. If you are looking to get quality work then you must be willing to spend more to get more. That doesn't mean you are going to spend more than you have to. A small business should not spend more than a large business but this all depends on what service you are looking to get.
There will be agencies that will advertise themselves as cheap, which you must avoid. As a rule of thumb, you get what you pay for so if you want to make money out of your investments you must also be willing to spend.
Do your research and determine if the pricing of a digital marketing agency is fair or not. Fair not in your eyes but according to the market and when you do your research you will find what the market is paying for that kind of service.
10. Make sure to ask questions before signing a contract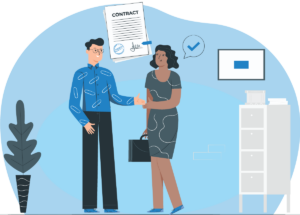 The more you ask questions, the more you will understand how that agency works. Before all that you must understand yourself how the market works so that you will be able to ask related questions. If you are not clear about certain things after your research then ask them and ask them how they are looking to solve that problem.
Also, ask them whatever questions you have in your mind. Read the contract thoroughly so you will know the terms and conditions which are very important. And then ask related questions so you will know the ins and outs of the terms and conditions.
This is because you will get to know if the company is providing the after-service support you need, which is to say you will have a dedicated person to provide support whenever you want. This is why it is a good practice to ask more questions, anything that jumps to your mind, ask them so your query can be as clear as possible.
Each agency is equipped with the knowledge to solve a certain type of problem. When you ask a specific question then the answer should be clear and precise in making the solution. And this is where your research comes in handy so you will know what kind of agency you are dealing with.
11. Clear communication is must for a digital marketing agency
Effective communication is crucial for the success of any digital marketing agency. It is important for both the agency and the client to have a clear understanding of the goals and objectives of the digital marketing campaign are.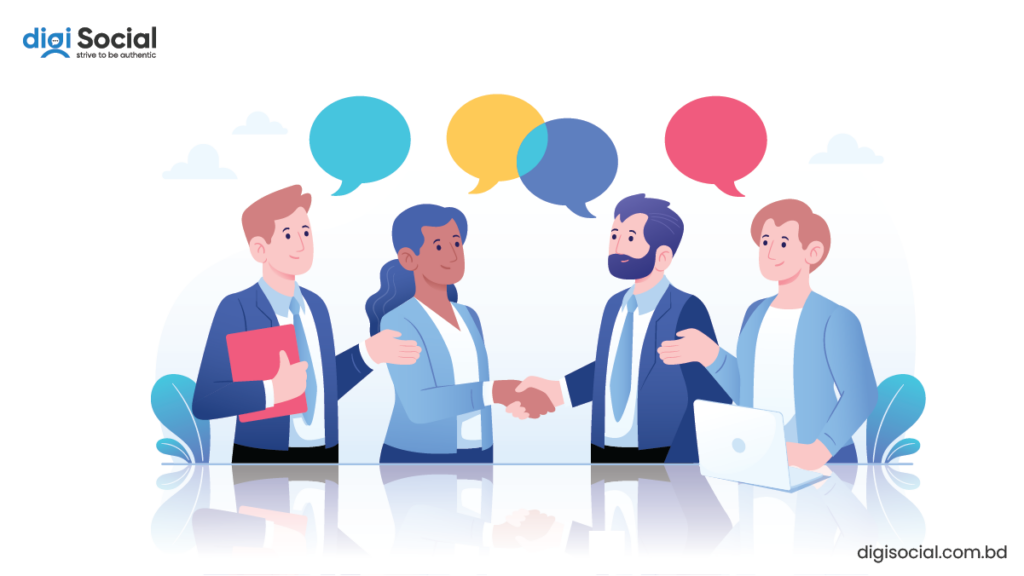 This will help to ensure that everyone is on the same page and working towards the same end result. It is important for the agency to be responsive to client inquiries and requests in a timely manner. This helps to build trust and ensure that the campaign stays on track.
12. Measure the creativity of a digital marketing agency
One way to measure the creativity of a digital marketing agency is by looking at the results of their campaigns. Did the campaign generate a high level of engagement from customers? Did it drive sales or conversions? Did it achieve the desired business outcomes?
You can also measure the creativity of a digital marketing agency by soliciting feedback from their clients. Ask clients about the level of creativity that they have experienced while working with the agency.
Final Verdict
What to look for when hiring a digital marketing firm? It is important that you know what an agency is offering and to make your life easier I have written this guide on 12 things to know before hiring a digital marketing agency in Bangladesh. Go through this guide and the 12 points mentioned will help you to make an informed decision.
If you already decided to hire an agency, you can read our other article. This article is for business owners and hiring managers who want to know the reasons to hire a digital marketing agency in Bangladesh.
Digitize your company with digiSocial and boost your business's presence in the digital realm. Our digital marketing team is dedicated to helping you solve your complicated problems with simple solutions. Why are you waiting then hit the contact us button just now!