Google Business Profile is accessible for business owners and they can get in touch with customers free of cost! Responding to customers' demands, and reviews, and making a reliable connection between customers and sellers.
The listing is free for all but as a business owner, you have to understand the necessity of it. In the world, people use the internet and Google is one of the major sites where people are becoming dependent on it.
According to the statistics in Bangladesh 80% of people used to get ideas and information from Google to purchase products. To know business information, 96% of people search on desktop and 50% on mobile. So, it is essential to create Google Business Profile for presenting updated information about your business. 
And you are thinking now, how do I add and claim my business profile on Google? You don't need to concern, I will be guiding you step by step about the process. Just keep reading!
What is Google Business Profile?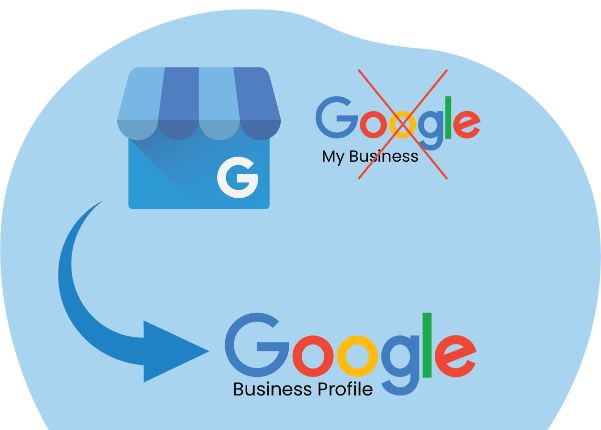 "Google My Business" is now "Google Business Profile." Google My Business is not only a free tool but also provides services to show your business's existence like your business image, products, location, phone number, and hours on Google Maps and Google search engines.
So, it is a great opportunity to create your business account on Google because without paying easily you can promote your products. Even when you get good reviews after servicing your clients, then other people get influenced to purchase your products and gain your trustworthiness.
How to Add or Create Google Business Account?
To make a Google Business Account the process is very easy if you follow 11 easy steps-
Step #1 Create a Google Account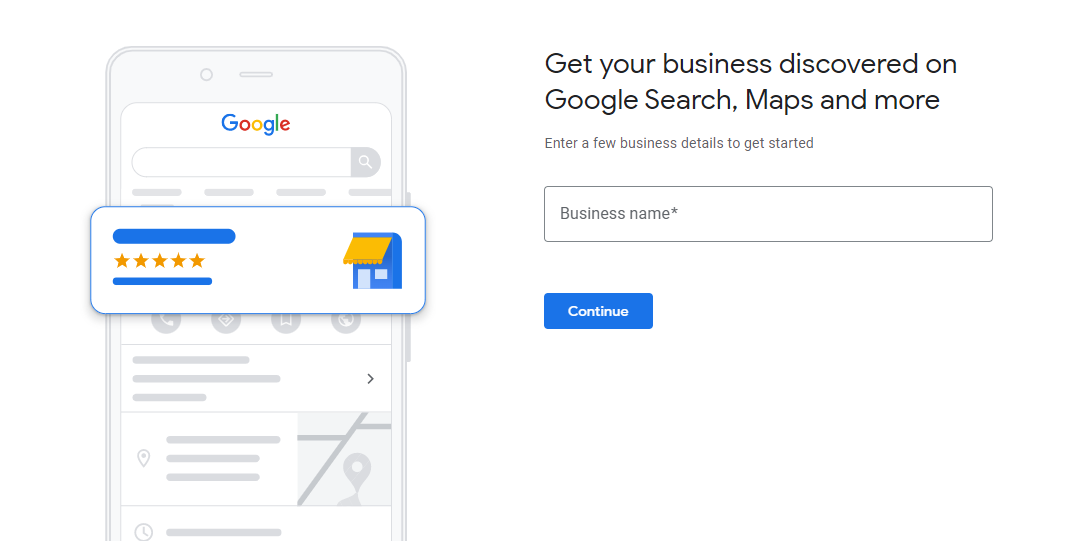 In the first step, if you don't have a business account just create it before then you have to visit: Google My Business Profile and login to your business account.
Step #2 Enter Your Business Name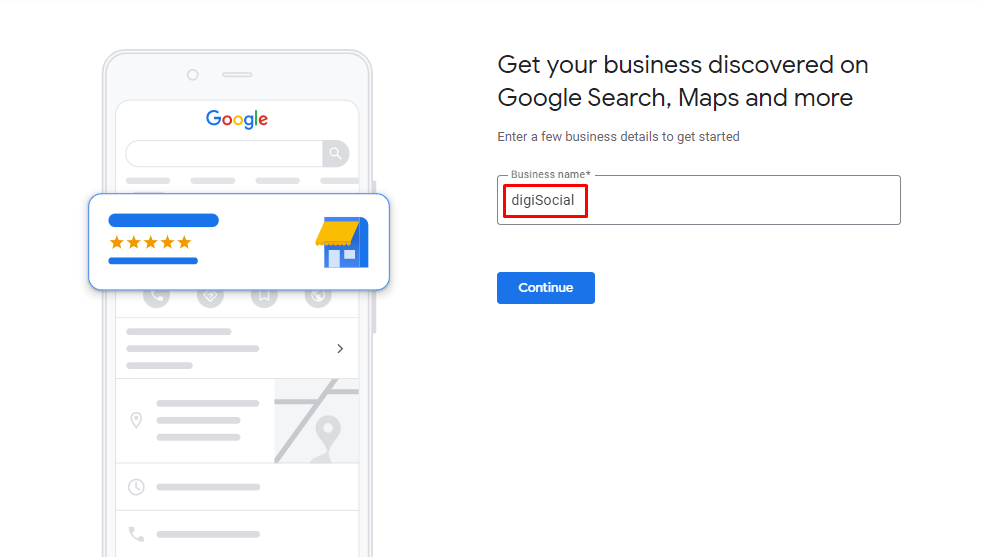 In this step to display the name of your business, you have to press on "create a business with this name" and then type the name of the business. In case if you already find your business name on Google then you must verify the ownership of your business.
Step #3 Choose Your Business Type
For doing this step you need to be careful to select the type for your business because based on the selection google will know which local searchers need to point out.
Step# 4 Choose the Business Category
Choosing business categories help to describe your business. For example, your business is a "marketing agency" and Google will show your business to the local searcher, who needs social media guidelines, social media ad promotion, social media management, content writing, and search engine optimization for brands.
Step #5 Tell Google what areas you serve
You need to mention which areas you want to give services to. If you want to provide outside of your location then you should select the option "yes, I also serve them outside my location."
After choosing your location, you need to give your address. If you previously skip adding location then you can skip this step as well.
Step #6 Add Proper Contact Details
If any customer wants to call to know about your products, you need to have a certain contact number. So, add a contact number that will show publicly on Google. It would be better not to give your personal contact number.
Step #7 Verify Mailing address to verify
Firstly, you need to sign in on Google Business Profile for verifying your business. The email account should be correct so that you can get a verification button in the email.
Step #8 Add Services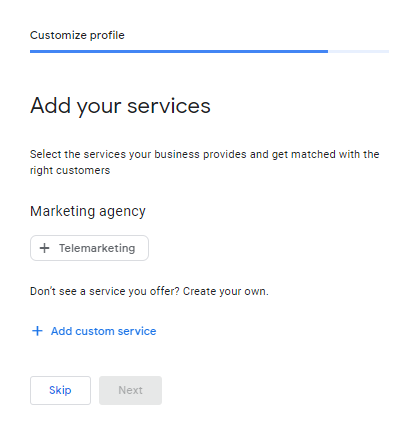 If your business is based on providing services, you will get options to add descriptions and prices about your products.
Adding services options will help the local customers to know about your products. Even your product services will be highlighted on the devices of local customers.
Step #9 Add Business Hours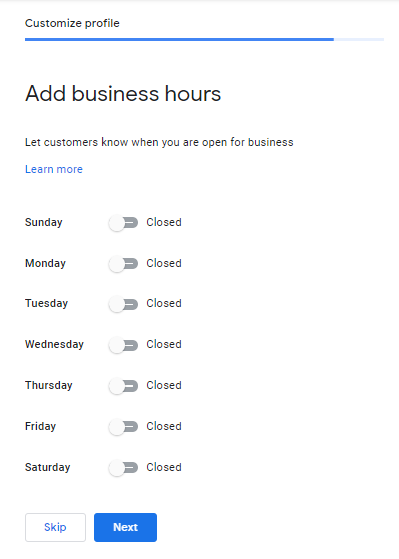 Set your business hours to let your customers when you are available. Also, mention your business hours break and add special hours if you have any plan for a special offer.
Step #10 Add a business description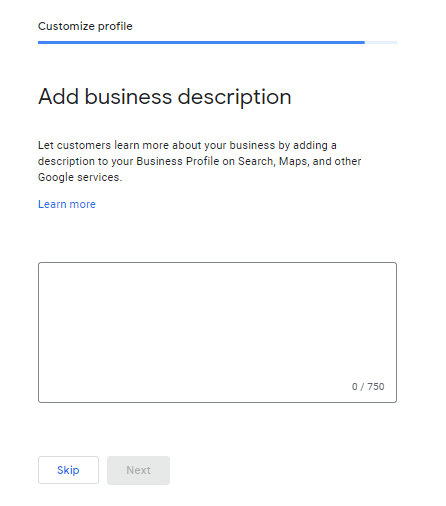 What type of products you are selling, the images, logo, hours, and all kinds of information you need to describe to get a general idea.
Step #11 Add Photos
Adding photos to your business profile is a great advantage of your business website. Just be careful about pixels while you are adding photos. You can use 720 pixels wide and high for JPG or PNG files.
Finally, Your edits will be visible once you're verified!
As you build out your profile, Now your task is to think about what you expect from a business that you aren't used to!!!
How to claim your business on Google
Well, now you know how to create a Google Business profile, right? Once your company profile appears in the Google business listings, you can claim it as yours. Claiming the business means you have control all over the information. Here are few steps on how to claim your business on Google:
Step #1 Find your business on Google Maps
Search your Business name on the Google Maps search bar. Click on your business name and choose the correct one.
Step #2 Click on "Claim this business"
On the left side of the map, you'll see menu options. Now, click on "claim this business" and fill out the required information. You can change the business name or update any contact information if you find any incorrect information.
Step #3 Finish and verify
If you create the listing, you'll automatically be able to claim the business. If someone else created the listing, you need to confirm that you are really the owner of this business.
Verification process while claiming your business
The verification process will take a few minutes and there are several options. Instant verification is available if you have set up your business on Google Search Console, just check for the verification button in your dashboard.
Google can also send a verification code to your registered business phone number, with options to receive the PIN via call, text, or email.
Alternatively, the code can be sent to the business email or Google can send a postcard to the business address. Phone call, text, or email are the quickest verification options.
Why Do I Claim My Business on Google?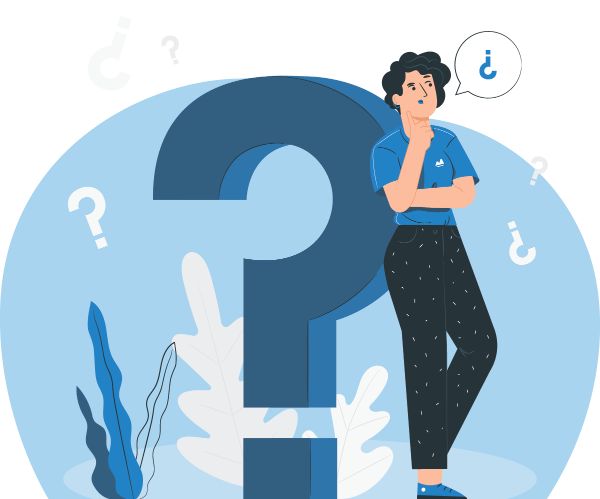 Even if you add your business on Google, it will help your clients to find your products. For example, if you have a shop where you sell books and if anyone wants to buy books, in this circumstance google maps will inform the customers regarding your business based on the location. So, it is easy to do registration on Google My Business, and this process will take a maximum of five minutes to do.
The main fact is all info will be visible on Google maps or search engines by adding location, photos, and product service information.
And you know the interesting part is to adding photos increases 42% viewers of your Google map. Freely you will get more than 35% of clicks on your business website.
Do you want to get success in your business? Then it will be a wise decision to list your business on Google. As this is a competitive era because of the online platform. Once you make the reliability of your audiences you can grow the improvement of your business.
In this world, there is nothing you can get for free. And for business purposes, you can't grab the target customers without promoting the products. So why not you will take the chance to make an account on Google My Business for free! Whereas you can freely promote your business products!!!
Benefits of Google Business Profile in 2023?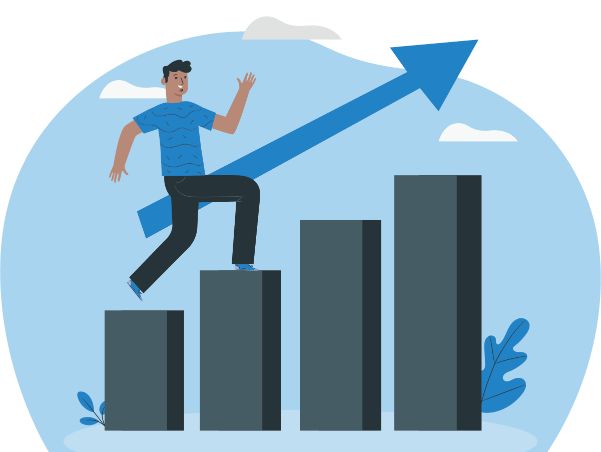 You can get free benefits by adding your business-related necessary information, your product image, and your business logo. Also, you can update your product posts and can share if you have any plans to arrange any events so that customers get connected with you.
Moreover, you can develop your business strategy depending on the reviews of your target customers. You can bring variations in products to hold your target audiences. For keeping in touch you can send messages to your customers to know their opinion about using your products.
Finishing Words
Now, this is a great option for the new owner of the business or who is planning to start a business freely can promote their products and expand the target customers with the help of a "Google Business Profile" account.
Do you need more help with your Google Business Profile listing? If you're already listed now and want to know how to optimize then please check out our detailed guide on "How to optimize google business profile." Then contact us we will provide the best services thinking of your own benefit!
We are proud to be your local, trustworthy Digital Marketing Agency in Bangladesh. Whether you need a local SEO Company, a Google Ads Agency, or want to learn about our Social Media Management for Small Businesses, our digiSocial team is happy to chat! So don't wait, Contact Today!
If you own a local business then read our detailed information on Local SEO services for small businesses in Bangladesh in 2023.