You need to hire an SEO agency doesn't mean just go for any SEO company you find in front of you. Several factors are available out there to consider before hiring an SEO agency in Bangladesh. Otherwise, it can be a complete waste of money.
How to Find the Best SEO Expert in Bangladesh
Here are some Tips for Finding Best SEO Services in Bangladesh:
No worries. We will make the task of hiring your desired SEO agency easier with our pro tips. Let's have a look at them so that your decision doesn't become a disaster.
Determine Your Goal and Needs
First, you need to determine your goal and all your requirements. Then, match your goal and requirements with the SEO service provider's services, charges, and policies. If you can get a perfect match among all of them, go for it.
Check their Own Website
Check their website thoroughly to get a complete idea about their business, reputation, terms and conditions, charges, services, policies, customer reviews, list of customers, and the like.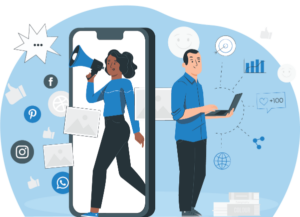 Make Sure They Practice What They Speak
Some SEO agencies will boast that they will provide you with the best service in the market. But don't get convinced by their words only. Try to enquire what their website says is just for show or is authentic. So, do your own research and fieldwork with your reliable business development personnel.
Don't fall for "Cheap" SEO Services
It is important because by trying to save some money you can fall for a crap service provider. It makes no sense to waste your valuable resources and money. Be reasonable because if they provide cheap services, they are not using the premium tools and effective resources for SEO.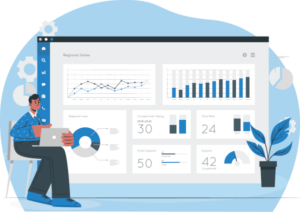 Reporting System, Communication, and Support
Be well aware of their reporting system so that you get the exact report of the work they are doing regularly, and also, what result you are getting from this work. Always get ensured that the communication is two-way. Otherwise, if you can't contact them when you need them, it becomes a hassle and results in a delay. Precisely, their customer support needs to be helpful and give the exact solution for your problems round the clock.
Review the Portfolio, Case study & Testimonials
Review the mentioned things to get a complete and clear idea of the SEO services they are providing. You will be able to grasp whether they will be the right one for your business by doing so.
Ask Questions Before Hiring an SEO Agency in Bangladesh
The most relevant questions before hiring an SEO agency are as follow:
Get an Idea of their History.
Try to know the SEO processes they follow.
State your expectations to get from their SEO services and whether they are capable of doing so.
Try to get an idea of their previous projects.
Ask them for their complete transparency of the work they are doing.
Ask them about their reporting system.
Mention your expected time frame on a weekly basis or monthly basis. Some SEO agencies can expect 10 working hours each week, while others can expect 2 working hours each month.
While talking to an SEO expert ask him about the link-building process.
Ask them about the recent changes in the SEO field. Have some study on your own so that they can't fool you.
Benefits You Get for Hiring an SEO Company for Your Business
Hiring an SEO company for your business will serve your business with numerous benefits. The most mentionable ones are as follows:
You will get a better website
SEO experts will follow all the necessary measures like the use of paid SEO tools, the right keyword research, creating quality and SEO-optimized content, and the like to offer you a better website. As a result, you will get a better ranking on the SERP.
Utilize the expertise of the experts
A professional SEO service provider has relevant experience in the niche you are doing business. Because they have worked with your competitors before and know what will be effective for your business to become successful.
Get the best outcome
An expert SEO agency has the experience and knows how to give you the best outcome with the effective measures taken that matches your goal. Moreover, takes you ahead of your rivals by giving you a better ranking over the SERP, better conversion rate, and increased ROI.
Makes you more concentrated on your business
Hiring an expert SEO agency lets you concentrate more on your business because they will handle all the necessary and professional SEO measures for the business.
Saves your money
An SEO expert company will save you money because you don't need to appoint additional employees for handling the SEO issues, and also, don't need to spend extra money to get access to professional SEO tools and resources.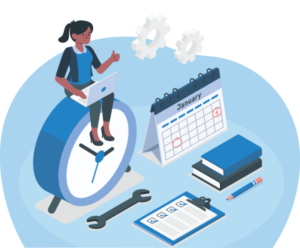 Saves your time
SEO experts are well-aware of all the SEO practices such as keyword research, on-page SEO, Off-page SEO, content optimization, improving user experience, link building, making user-friendly URLs, and the like. They do all these complicated tasks for you and save you time.
Keeps you free from errors
A professional SEO agency is an expert in all SEO tasks, so hiring them keeps you free from errors. If there is any, makes the fixes and maintenance of your site easy.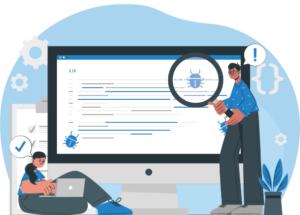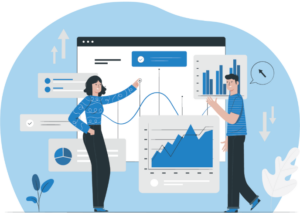 Enjoy superior accountability due to a regular and better reporting system
An expert SEO company will be accountable to you for all their work and they will offer monthly reports of the work they are doing and the results you are getting from it.
Builds great network
An SEO agency will build a great network for you through brand promotion on multiple social platforms because around 90 percent of people know about different brands and companies from social media.
Improve your SEO with digiSocial
SEO gives your web page or website better visibility in the organic results of a search engine. A website appearing on the top among the search results list will be benefited if the potential clients click to search for desired services. Mostly, customers refer to search engines like Google, Bing, or Yahoo whenever they immediately look for a service or product.
As one of the best SEO Companies in Bangladesh, we know that it's inevitable for any company to become visible among the top search results whenever a potential client is looking for a company.
The process that ensures your site will rank among the top search results of Google or other prominent search engines for relevant searches is known as SEO.
Ready for some professional help with SEO?
digiSocial is one of the Best SEO Agencies in Bangladesh and will enhance your page rank and traffic to the site of any business. Our content writing and technical expertise effectively meet the requirements of businesses with complex sites in competitive niches.
Check our Award-winning SEO services in Bangladesh. We're excited to help you drive results with a custom SEO campaign for your business.
Also, If you want to audit your website free of cost please contact us with your details 🙂
Ø Website Analysis:
First, we analyze your website and then prepare a comprehensive plan to rank your website top on the search engines. We have the ultimate goal to give our customers increased visitors and more conversion of leads and sales.
Ø On-Page SEO:
On-page SEO means optimizing single web pages to get a higher ranking and more specific or relevant traffic in search engines. It includes both the page's HTML source code and content that need to get optimized. General on-page SEO tasks consist of optimizing content, title tags, URLs, internal links, and fixing broken links. Our experts follow all the latest trends to it in the right manner.
Ø Off-Page SEO:
Off-page SEO means the measures taken outside of your site to impact the ranking of your site within SERPs or search engine result pages. It includes links and other different external signals such as the perception-improvement of both search engines and users of the popularity of your site, authority, relevance, and trustworthiness. Get the best result for your business from our experts.
We do the above in the following ways:
Ø Keyword Research:
If you understand your target audience and market and the way they search for your services, products, and content, you can do effective keyword research.
Our keyword research will offer you the exact search data to help you reply to questions like:
What do people search for?
What number of people are looking for it?
What is the format in which they want to get the information?
Ø Analysis and Reporting:
Our analysis and reporting are comprehensive. It includes numerous factors such as content, the structure of linking, social media actions, other actions, trustworthiness over the internet, and the like.
As you have read this article on the things to consider when hiring an SEO agency in Bangladesh, I recommend you also read our article on the best SEO service providers in Bangladesh.
Final Words
Now, you must be well-aware of the signs you need to hire professional SEO services in Bangladesh, along with the other relevant things. So, choose the best one for your business and reap all the benefits of professional SEO services to flourish your business. Go ahead. Cheers!!!