Looking to take your website to the top of the search engine rankings? Look no further than Bangladesh's top SEO service providers!

With their expert knowledge and innovative strategies, these companies can help drive traffic to your site and boost your online presence.
In this article, I'll take a closer look at the best SEO service providers in Bangladesh and what sets them apart from the competition. Whether you're a small business owner or a large corporation, these top-notch SEO providers can help you achieve your online goals.
Best SEO Service Providers in Bangladesh 2023 [The Final List]
With the best digital marketing team, digiSocial has created different departments (like, SEO) so you can get the best return on investments.
1. digiSocial Limited – A Result-driven Digital Marketing Agency in Bangladesh.
2. Notion Hive
3. American Best IT Limited
4. WebAble
5. RiseUp Labs
6. Analyzen Innovation Lab
7. Bizcope
8. Turt SEO
9. Creative Niloy
10. Viser X
11. ReFly Mart
12. SEO Audit Agency
13. Bhavitra
14. Hype
15. Rank Trends
The online market is flooded with agencies providing SEO services and strategies to help your business grow and thrive. digiSocial is the best SEO service company in Bangladesh, which backs the claim with an excellent service record. Each client is provided with a tailored made proposal that is guaranteed to yield results that will satisfy their individual needs. digiSocial has individual best SEO team members dedicated to catering to your every need, 24×7.
Client-based SEO strategies to suit the specific need is the promise of digiSocial.
Common sense dictates that your specific product needs to be known to a specific audience so that you can generate more sales. digiSocial will define the target audience clearly with the help of our top-class SEO experts.
Clients will be provided with regular reports, which will be prepared with the help of data taken through clicks, website traffic, and sales. This will help you to determine if the strategies implemented by digiSocial are working or not.
Data will also determine how and what future tactics should be adopted to generate more sales.
What are SEO services?
Search engine optimization (SEO) services are the services that an agency or company provides by organically optimizing a website to increase its quality traffic.
Agencies like digiSocial provide SEO services that include on-page and off-page SEO strategically tailored for specific keywords. In-depth site analysis, creating unique content, keyword analysis, and keyword research are all included in the SEO service pack. Discover how your company can benefit from these services provided by digiSocial.
How does SEO Work for Businesses in Bangladesh?
When SEO is done correctly, then a website's traffic will increase and provide more leads; more leads mean more sales. But more traffic doesn't necessarily mean more sales. Converting the leads into sales, the target audience must be topic-related so that you can generate more sales from traffic.
Better Digital Presence
To make sales, you need a good digital presence. This is because, with a strong online presence, your trustworthiness won't be in question. The trick to generating sales online is when the customer trusts you with their money, and they will only trust you with their money if you have a good reputation, that is to say, you have a better reputation.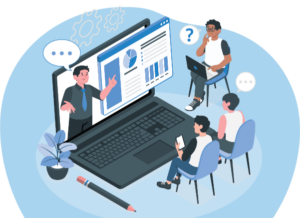 Local SEO Strategy
As a business owner in Bangladesh, your primary target audience is likely local customers. When users search on Google, the local region is a major factor in determining search results. This is where Local SEO services can help. By implementing a strong Local SEO strategy, you can increase your visibility in local search results and attract more customers to your business.
With the right tools and techniques, your website can climb to the top of the search engine results pages and appear on the Google Map pack. Don't let your competitors get ahead of you – consider investing in Local SEO services in Bangladesh to give your business a competitive edge.
The opportunity of achieving more revenue
If you want to generate more sales through your website or social media your SEO strategy needs to be top-notch. This can be done through researching the best-related keywords and doing on-page SEO so that Google will put your website on top of search results.
For that, you will need unique contents where the researched keywords will appear. You will get an additional boost in sales if your product is promoted on social media which has its target audience.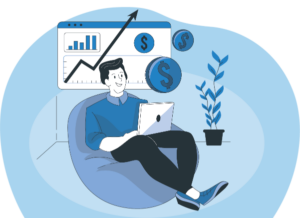 And lastly, your website must be mobile-friendly as most of us have a smartphone with which we do almost all our online shopping. For these reasons, you need to hire a competent SEO service provider company that can handle all your SEO needs.
How SEO service providers in Bangladesh can help you to grow your business?
In digital Bangladesh, everyone uses the Internet in their daily life, whether we are ordering food online or clothes. A growing business or a startup needs to take full advantage of this ever-growing business, which is being done online. For you to be able to compete in this market you would need to have a website that is properly optimized with the guidelines provided by Google. The following points are you can grow your business through SEO:
Top Ranking on SERP
For your website to be ranked on top in Google when searched with the related keywords, you would need to use certain tools. To guide you to the top ranking, the SEO specialists in digiSocial will do on-page SEO with the help of unique content, placing related keywords in strategic places, and of course with the help of tools.
Unlimited Organic Traffic
Naturally searched keywords generate a lot of revenue online. So to get more organic traffic your website must target the correct audience. If this is not done properly then your audience won't be able to find you and you will only be spending money not getting anything in return. Thus, it is essential to be on top of the ranking in Google.
Brand Visibility
The targeted audience helps to build more brand awareness. If your customer doesn't know what you are selling then naturally you won't generate any revenue. So the key process done by SEO that will help your business grow is to create brand awareness through creative content and keywords. The more aware people are of your brand the trust points you will gain.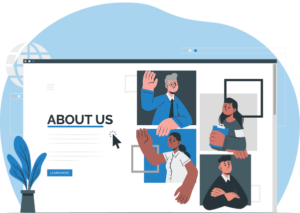 Brand Reputation Management
To build a strong customer base your brand needs to be trustworthy and to monitor how your brand's reputation online is another way to grow your business. Your customers' reviews and suggestions go a long way to cementing your online presence. At digiSocial we will continuously monitor your brand's reputation and take all the necessary steps to manage it properly and correctly.
Promote Positive User-Experience
Customer reviews and testimonials will help guide your audience to make an informed decision which is essential to building positive brand awareness. This is primarily done to get more leads which in turn gives more revenue.
Build Up Engagement and Conversion Rate
To get the top ranking in Google, the first-page results when you enter a search query, you need to have top-quality content along with on-page SEO so that the searched keywords can find your website. The more people find your website the more leads you will attract towards generating your sales. Your main purpose is to sell more of your product, so giving promotions when a visitor subscribes with their email can drive a higher conversion rate.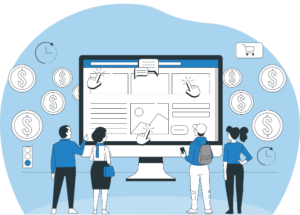 Produce Long-lasting results
SEO is done primarily to bring in long-term results. As Google never shuts down so your website essentially your online shop never shuts down as well. So day in and day out your website will be bringing in revenue after revenue. This all depends if the SEO is done properly.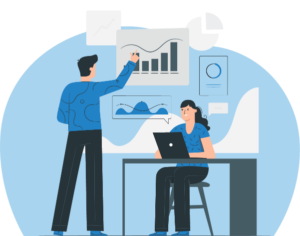 Cost-Effective
Like previous marketing, digital marketing when done correctly will not put a dent in your business. If you hire an expert SEO strategist then you can get more out of your return on investment (ROI). The best way to check if your SEO is producing any revenue is to check the ranking on Google, how much organic traffic you are getting along with the completed goals, and then use the ROI SEO formula: (Gain from Investment – Cost of Investment) / Cost of Investment. This will give you an idea of how cost-effective your investment in SEO has been. The sign of a good digital marketing company like digiSocial will be submitting regular marketing reports so as a client you will know what your position is in terms of cost-effectiveness.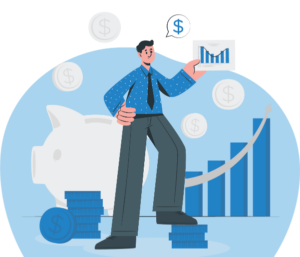 Boost Revenue and Sales
Some websites are ranked at the top but still don't generate the desired sales. To avoid this, agencies like digiSocial always monitor and update the content on the website. This is done because a website needs to generate more leads and through on-page and off-page SEO it is accomplished.
What to look for when hiring the Best SEO Agency in Bangladesh?
Are you looking to hire the best SEO agency in Bangladesh? This is the perfect time to invest in SEO to give your business the boost it needs. SEO is the perfect way to get more leads for your website which in return will generate more sales. But before hiring an SEO agency you should find out a few things about that said agency so that you will get the best out of your agency.
Let's find out the 8 essential things to do before hiring an SEO service provider in Bangladesh :
Understand their history
You should always find out about the history of the company you are essentially going to business with, this is because you would build a partnership with the agency. The more you will know about them the better you will understand their work process and how they will improve your digital presence.
About their SEO processes
Find out about the SEO process of the SEO agency you are considering hiring. If you know about their process and how they operate then you can determine if that agency is the correct one for you.
As different agencies will employ different SEO processes to drive leads to your website you would need the best SEO agency in Bangladesh. Primarily an SEO agency process will be to rank your website at the top, get organic traffic through on-page SEO, research relevant keywords, be creative with the placement of the said keyword, produce creative and unique content, delivering management reports so that you will know if the goals that have set are being achieved or not. If any agency does not promise these above-mentioned points then you should run for hills, meaning don't hire them.
Ask for Expectations
What are you expecting to achieve when you are looking to hire an SEO expert? Generating leads to get more revenue is the ultimate goal to do SEO, so when looking to hire the best SEO service provider company in Bangladesh your goals and expectations should be similar. You must be clear with what your expectation is so you can make the agency understand what you want from them. digiSocial is the partner you are looking for who has similar expectations.
Try to know about their Previous SEO Work / Case Study
Case studies are like a company's portfolio so when you are in the talks of hiring that company you should ask to see their case study or previous SEO work. This will enable you to get some understanding of what their previous work has been like. After that, you should go check out the previous websites they worked on online so that you would know if they were being truthful or not.
Know about their transparency of progress
Ask the agency if they will be submitting any progress reports and how often will they be submitting one. Although SEO should always be a long-term project and most often the progress won't be immediate, a progress report will help you to analyze if the company you hired is doing any actual job. The progress report should mention what they have done, what they are doing, and what they are planning to do in the future.
Ask About SEO Reporting
What is SEO reporting? SEO report is a report on the progress of SEO done on your website. When the SEO is done correctly your website will be generating organic traffic (not paying for it) and through that traffic, you will get leads. Converting those leads to revenue is the goal. So the SEO reporting should outline what they have done to generate those and then convert them to sales. The report should outline completed goals and future goals mentioned and what steps they will be taking to complete them. So when asked about SEO reporting the agency you are looking to hire should mention the above points.
Ask About their commitment
Commitment toward your mutual goal should be the priority, if you are not committed to getting results then you won't be getting any. Similarly, if the agency is not committed to giving you proper results then you should not even think about hiring them. That's why digiSocial is the best SEO service provider in Bangladesh for you. We are committed to providing results for the benefit of our clients.
Ask Them How SEO has Changed
There are significant changes in SEO over the years and that's how it should be as it keeps the agencies and SEO specialists on their toes. Google has introduced a few changes to how they are checking content so that they put a stop to plagiarized content. This is done through an AI which checks content for copied text or phrases so make sure you are clear about the fact that your content should not be copied in any way and of course it needs to be unique. The SERP is always changing so to outrank your competitors your website needs to be updated always as well. The SEO expert you are looking to hire should be vigilant about these changes and keep you updated on what they are doing to achieve the set goals, that is to beat your competition.
Recommended Reading: How to Keep Up with SEO Trends in 2023
Why Choose digiSocial for the Best SEO Services in Bangladesh?
Why do you want to hire an SEO agency in Bangladesh? The only reason you want to hire an SEO service provider is that you want to create more brand awareness and then generate more revenue. digiSocial provides the best SEO service in Bangladesh. As it is a digital marketing agency you will be getting all the services, from the best content writing team to the best creative graphics designers all under one roof. With its dedicated teams, you will be getting the best services that money can buy.
digiSocial is the best affordable SEO service provider in Bangladesh.
Award-winning SEO-Experts
You will always want the best for your business, and digiSocial is proud to say that we have award-winning SEO experts. The SEO specialists are equipped with all the latest strategies to provide the best possible outcome. We use the latest tools for SEO so that your website will get the top rank and generate more leads. To convert the leads to sales the SEO experts will always update the contents which is why you should choose digiSocial to be your partner in the digital realm.
Best SEO Practices
The company has the best practices known to the industry and they are:
Perfect keywords and arrange correctly with them
Research related keywords so that when the keyword is searched on the search engine your website appears on top. This helps Google and your potential customers to find your website which will help to generate more leads which lead to getting more revenue.
Contents titles and meta descriptions should reflect your keywords
The title will give your audience an idea of what your content is about so writing a compelling title will help with the search queries. The meta description for your website is a summary that will let you know the audience what the content is about so it needs to be appealing and concise so you get the desired click.
Images should be optimized
Including images on your website will boost organic traffic to the site but images can make the site slow so to avoid this you should always optimize them which will make your site faster and more user-friendly.
Your website needs to be faster
As mentioned above, your website needs to be user-friendly and for that, the first criterion is to make it fast. You need to reduce the load time of your site to attract more leads and our SEO experts are thoroughly versed in how to achieve this process.
Internal linking to help Google and make user-friendly URLs
The more interconnected you make a page on the website then the better it is for Google to make out what the website is about. Our SEO experts will interlink your website with different content on your pages and blogs so that Google and your target audience. This will help the website to rank top three on SERP, as the goal is to reach the top ten results on Google.
The more user-friendly the website's URL is the more audience your website will reach and it will also help them understand what your website is about. Refrain from using numbers or codes in the URLs.
Provide Unique Contents
The content must always be unique; creating titles that match with the search intent including captivating infographics that will help with the SEO. The content must be better than the competitors' content so that customers don't visit their website and come to your website. As mentioned above, providing precise title and metadata will also help, and creating unique and original content will engage the readers to get more leads.
Best ROI Management
For the best ROI management, our SEO expert team members will make your website user-friendly and mobile-friendly which as mentioned above drives more leads and in turn generate more sales. They will also develop keywords that the local market is searching which will also generate more leads. Along with creating more content related to your product we will be constantly updating previous content so that your content is better than your competition.
Effective SEO Project Management
Our dedicated team will provide you with effective project management which includes content revision, revision of technical SEO, researching related keywords, and optimizing on-page and off-page SEO. Along with natural link-building techniques and infographics for SEO content is an effective way for SEO project management.
SEO-Optimized Content Writing
You will be getting SEO-optimized write-ups that help drive more leads to your website. The content will have related keywords which will be spread out throughout the content so that keyword stuffing is avoided. The title will be related to search intent so that the search query can be well defined. And the metadata will also be concise and precise so that your website can be described properly thus, generating more organic traffic. With digiSocial you will be getting content that will have SEO-optimized infographics and the content will be promoted on social media sites as well. To boost your business contact digiSocial now!
Services with the Affordable prices
You would want to get more out of your invested money on SEO services and to achieve that you need affordable prices. Affordable doesn't mean that you will get fewer services, it just means you will be getting more on your return on investments.
Advanced SEO Reporting processes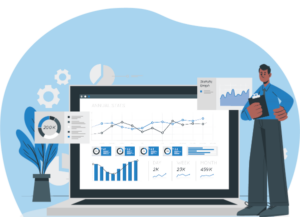 With digiSocial you will get regular monthly reporting. This will include the progress report on how your website's organic traffic is fairing and how to improve the said traffic. The report will also include steps toward improving the current strategy and future goals. For future organic traffic, more related keywords will be identified and implemented on the website. To achieve these goals recommendations will be marked in the report as well.
Website performance Tracking
With us, your website will be consistently monitored for the purpose that it doesn't produce lag or takes more time than it previously did. You don't want your customers to wait for the content so this practice is very important. The monitoring also helps with unforced website downtimes in which you don't want any complaints from the customers and rather you want to find out for yourself.
24×7 Support
With digiSocial you will be getting 24 hours support that will help you with anything related to digital marketing problems you are facing.
How We Outrank Top of the Search Results in 2023
The primary reason to hire an SEO service provider in Bangladesh is to generate more organic traffic so that you may be able to get more revenue. For your website to drive more traffic and outrank your competitors you will need to follow the guidelines provided by our SEO strategists. We identify the related keywords so you will be able to rank at the top and maintain your SERP position. Our dedicated team will make unique content with related keywords and with the help of SEO, it is a sure spot for that top rank. Below are a few points that we will follow to get more traffic and outrank your competitors in the search results for 2023.
SEO Friendly Website
To get organic traffic and rank at the top in Google your website must be mobile-friendly because almost 90%, according to Google, of searches occur on mobile. The content we will publish will be SEO optimized with proper headlines and metadata that are precise and unique. To help Google understand your websites better we will interlink and quality backlinks to your website, this is because the more information Google has the better chances your website has to get the top rank. If you have any questions related to SEO please contact us, digiSocial.
User Experience to Improve Dwell Time
A dwell time of a website is the time spent on the page from the SERP to going back to the SERP. Google's AI determines the ranking of a website according to dwell time. This is because if a website is not user-friendly, the template is not attractive and the content does not hook from the start then the dwell time decreases. digiSocial attacks all of these problems so that your website will have more dwell time and thus, improve the ranking of the said website.
Search intent content for RankBrain
With the new Google AI called RankBrain, if the user doesn't find the appropriate searched intent on the content then RankBrain demotes the site's SEO rankings. To get a ranking through intended keyword searches the content needs to relate to the keyword. To help Google RankBrain our content will be optimized with the related keywords so that the AI can bring the website in front of the targeted audience.
digiSocial is the best option for you because we will rank your website at the top with keeping in mind how artificial intelligence works so that the website's organic traffic keeps on following.
Analyze Competitors and the Industry
To outrank top search results we will analyze potential competitors by:
Identify who your competitors are and what they are doing to reach their audience.
Finding and compare the keywords that your competitors have used so that more related keywords can be found and implemented.
After finding out the related keywords we will keep our focus on the keywords that will produce more return on investment.
With the keywords found, we will make an analysis report which will act as a guide to making a content plan. Based on that your website's content will be created.
After publishing content we will be regularly monitoring and updating the content so that your website will be updated. With keyword audit, we will keep the content better than your competitors.
On-Page SEO
Optimizing your website on-page SEO is done. With proper title tags and meta descriptions, our award-winning SEO experts will boost your website to a new height. This will also help your website to get a higher ranking on Google so that you can beat your competitor. We will be optimizing every page so that it will help the Google AI to find more posts on the website and that in turn will help rank in the SERP. With the help of in-depth writing and unique content, we will optimize your on-page SEO.
Technical SEO
What is technical SEO? Technical SEO is the process of improving the technical side of a webpage so that it can rank at the top when searched using related keywords. In simple words, when the website is running faster and smoother, easily crawled, and easily found by the search engine is called technical SEO.
We will also be doing technical SEO, which includes updating a website according to the guidelines provided by Google. This has an impact on the website's ability to crawl, index, and SERP rankings. Our white hat SEO experts will also develop titles, meta descriptions, HTTP headers, XML sitemaps, and 301 redirects which are essential for your website's organic traffic by outranking your competitors.
High-Quality Links to Bid Competition
To drive organic traffic and increase site authority we will backlink from high-quality sites that have already provided high-quality content which is a proven SEO strategy. We will provide a few high-quality links sourced from high-quality websites rather than backlinking any questionable links which Google may view as spam.
Backlinking is one the best ways to make Google understand what the website is about so when linked with high-quality websites it may result in a quick rise to the top-ranking search result.
Read Also: How to Get Backlinks with Infographics?
The Best SEO Agencies in Bangladesh That can bring you the result
digiSocial's ultimate goal is to boost your brand awareness so that your digital presence can grow. This will drive more traffic to your website and you will be able to generate more revenues which is the main reason to hire an SEO agency in Bangladesh.
This guide is created to let you know which are the best SEO service providers in Bangladesh that can help you out with the best SEO strategies currently applied. Keep in mind that all you need to do is to select the best SEO service provider like digiSocial.
Now you know the best SEO service providers in Bangladesh you should also take a look at our article on Some Signs it's time to hire a professional SEO service provider in Bangladesh.
Bottom line
Let Bangladesh's top SEO service providers help you take it to the next level. These experts have the know-how and experience to drive traffic to your site and boost your online presence.
But why settle for just any provider when you can choose the best? At Digisocial, we pride ourselves on being one of the top SEO service providers in Bangladesh. Our team of SEO wizards is dedicated to staying ahead of the curve when it comes to SEO strategies and techniques. We work with businesses of all sizes to help them achieve their online goals and see real results.
So what are you waiting for? Contact Digisocial today and let us help you take your website to the next level!
Frequently Asked Questions