Are you worried about your business growing in 2023? You can't identify your problems and don't know what to do. But still, you want to progress. Right?
In the modern term, people think digitally. If you plan to expand your business online with the help of Google Ads then you are on the right track. Though your plan is correct, you can't accomplish the campaign without the help of the Google Ads agency.
You may ask why.
The statement is in your company you don't have all types of expertise that Google Ads agencies can manage. In addition, these agencies have experienced and skillful employees who know how to develop your business based on their creative thoughts.
So, in Bangladesh as a business owner, if you want to take your business to another position, keep reading to know what are the reasons to hire a Google Ads agency for your business growth.
Why Choose Google Ads Agency in Bangladesh?
In Bangladesh, the agencies work with different brands, companies, and markets. They have professional teams which are included digital marketing, social media, web, design, creative content writing, AD script writing, and many more. By working with different clients they gain experience to implement successful campaigns. There are many agencies in Bangladesh that are committed to establishing a successful PPC campaign. Before hiring just make sure about the reliability of the Google Ads agencies.
Why Do We Need Google Ad Agency In Business?
If your business is mainly an online service provider and if you want to expand your business then you need the help of a Google Ad agency. Your purpose is not only to increase website visitors but also to reach out to your exact audience. As Google Ads agencies know the techniques to audit a Google ads account, they know how to create accounts in an organized way, and they have creative ideas to provide content, story writing, and designs. They are professional and they know how to measure a successful Google ad campaign for your business.
Difference Between Advertising Agency And In- House Team

The in-house team only manages your company's internal business. An advertising agency works for maintaining your external business and you have to pay for it.
The in-house team tries to develop your business by using a strategy of digital marketing. They mainly engage in the brand's culture. They make innovative results that are tough to fulfill.
On the other hand, an advertising agency set targets in a short time. They help to find out your problems, they have the ability to bring positive aspects to your business.
What are the Benefits of Hiring a Google Ads Agency In Bangladesh?
As a business owner, your target and desire are to gain a top position on the search engine pages so that you can catch your audiences. Online digital marketing is accessible and affordable. But without intelligence, it is quite tough to accomplish.
If you plan to hire a Google Ads agency in Bangladesh you can get benefits as well as make a lot of profit in your business.
Benefits that Google Ads agency provides:
Brand Acceptance
Your brand name and services get recognized when your PPC runs successfully. In the digital platform easily you can promote your brand promotion and gain popularity for your product.
Multi-disciplined
You may face difficulties to solve your problems. You need solutions to different issues. In the advertising agency, you can get all disciplined and strong team members. All of them work together to solve your business problems and bring solutions in a short time.
Bidding strategy
If you are a small business owner you can defeat the ranking of the largest companies on Google. And it depends on the bidding strategy and your campaign type. Based on the bidding strategy you can get views, clicks, or reactions.
Recommended: Successful Google Ad Campaign
Save time & budget
For launching your Google Ads campaign you have to make a structure and maintain a strong management system. For example Keyword research, and collecting related keywords and negative keywords are not easy. It takes much time to do. The Google Ad agency will take all the responsibility and work for a successful campaign.
Many business owners have the wrong concept that hiring an agency for Google Ads is high-priced. The idea is totally the opposite, rather advertising agencies reduce your cost and create scopes of making a huge profit in your business.
Detecting click fraud
Your money will be wasted if you are not aware of click fraud. If you face this problem it is not possible to run any activity. In this case, you have to inform search engines to get back to the site. The work procedure takes months as well.
Signs Indicating To Hire A PPC Agency In Bangladesh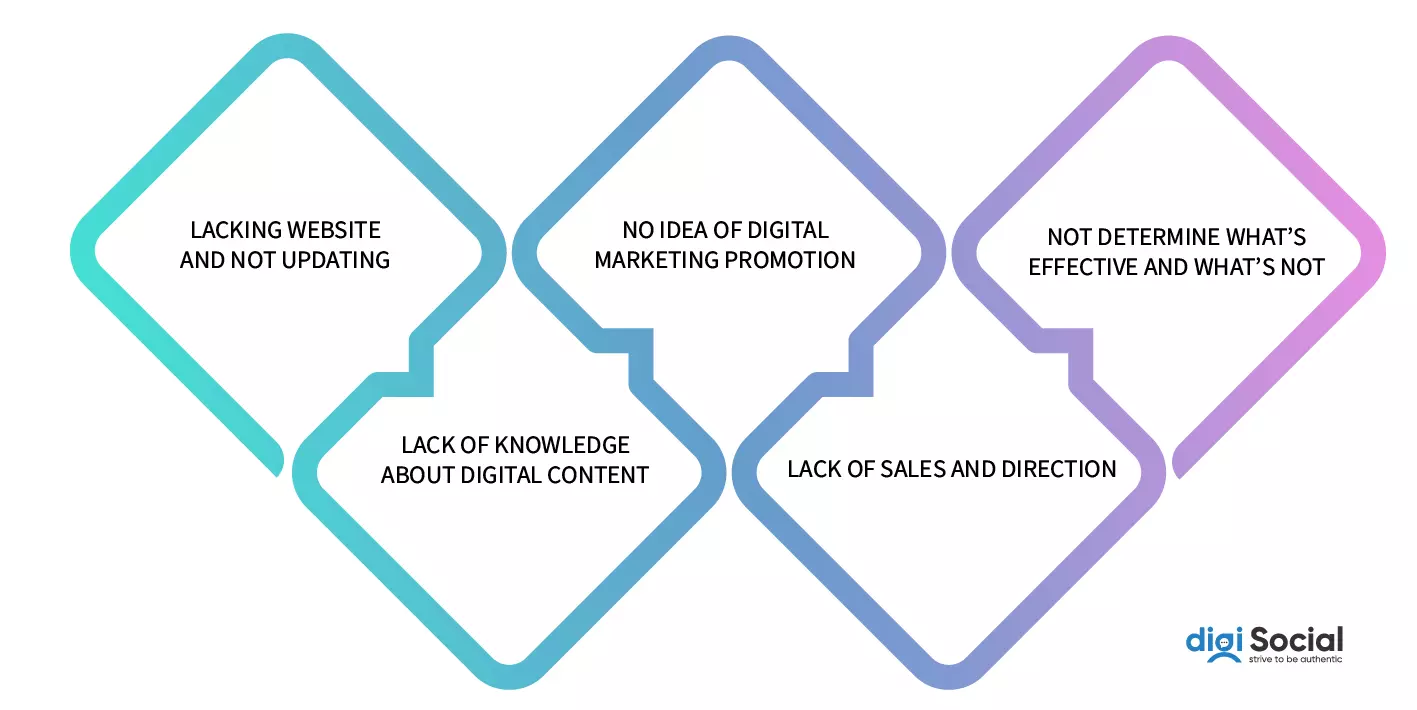 Some signs indicate when you need to hire a PPC agency:
Lacking Website And Not Updating
Knowledge of SEO is a key point of online marketing. To survive in the competitive platform, you have to update your website. When you are not able to manage your business's online presence then you need the help of an agency.
Lack of Knowledge about Digital Content
You have to update your website by uploading content. Inactivity affects a lot of social media marketing. Creating digital content is a sign of existing on digital platforms.
No Idea of Digital Marketing Promotion
Ad campaigns, uploading content, SEO, and social media all are included in digital marketing. If you are not aware of all those then you need the advice of marketing expertise.
Lack of Sales and Direction
When marketing planning is not efficient then sales will be decreasing. Creative and strategic marketing direction will increase your sales with the help of an agency.
Not Determine What's Effective And What's Not
You need to fix it before doing something. In this stage, if you can't provide sufficient time, or don't update with the latest PPC trends, or don't know how can you improve your PPC campaign. Google Ads agency will provide the best PPC management service to improve your campaign.
10 Reasons to Hire A Google Ads Agency In Bangladesh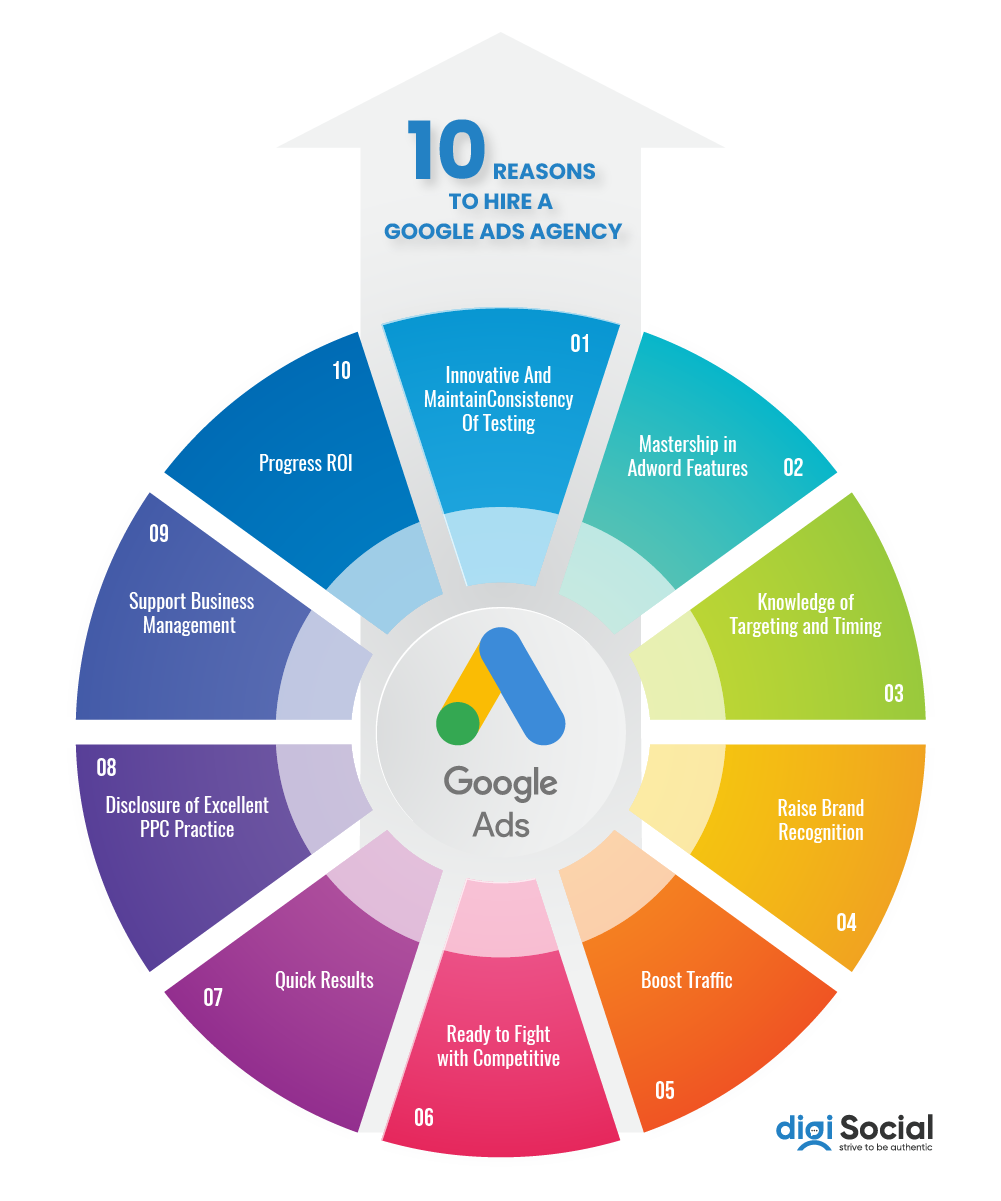 1. Innovative And Maintain Consistency Of Testing
A Google Ad agency is always ready for clients to make innovative ideas. They practice testing on ads so that they are able to build extensive volumes. And their experiment assists you to understand your target market condition.
2. Mastership in Adword Features
Google Adwords is always updated and the Google Ad experts are doing research on Adword features all the time. They work on how to use negative keywords and how to match phrase keywords.
3. Knowledge of Targeting and Timing
What you are planning to do for your campaign? Absolutely to target your audience, right? So, before starting your campaign you have to know just who will be your customers, why they will buy your product, and how your customers search keywords to take service.
In a short time, the Google Ads agency team researches demographics for your campaign and then plans for selecting the keywords.
Read also: How to do Keyword Research for PPC Campaign
4. Raise Brand Recognition
You will be pleased to know about Google Ads that raise your brand recognition by up to 85%!!!
Most of the customers are connected online and they search on Google to know about the products. So, easily you can boost your brand recognition. Without decaying your money, successfully you can promote your brand awareness on Google Ads.
5. Boost Traffic
Google Ad service providers design your website in such a way that easily captive your audience and raises your website traffic.
Google Ads agency focuses on your local audience, the search language of the target audience, and location. As a result, 82% of customers are able to see your PPC ad and they will visit your website.
6. Ready to Fight with Competitive
In your business field, you have many competitors. To make a prosperous campaign in this competitive field the Google Ad management team will research your competitors.
Remember, a skilled and innovative team is always ready to bring a big achievement for your business!!!
7. Quick Results
It is a great advantage if you want to think about Google Ads for your business. With the help of Google Ads service providers, they can bring and increase your sales through their creative advertising. In a short time, you can target your customers by using popular advertising techniques.
8. Disclosure of Excellent PPC Practice
The team of Google management always practices different training. They maintain consistency to review the principles of Adwords.
And thus the PPC management agency brings your immense sales the money you invest for.
9. Support Business Management
To whom you want to target for your business let them know. The PPC agency will make targeting domains, set the speeds on selecting keywords, and where you want to show your advertising the most.
10. Progress ROI
Google Ads management company follows some strategies to progress your research results listings. They know the right process of listing the negative keywords so that searchers can't find irrelevant keywords which are not connected with your business.
Last words
Don't take the risk to advertise your product online without the help of Google Ads service provider. The money, effort, and time are never wasted in vain if you choose the right Google Ads Agency in Bangladesh like digiSocial. To learn about Google Ads management contact us. We have expert Google Ads service providers for campaigning your business recognition.
Still have any confusion in your mind? No worries, we have another article for business owners and hiring manager who wants to know more details about- things to consider before hiring a Google ads service provider in Bangladesh.
Frequently Asked Questions