Do you know that about 17% of marketers apply PPC ads to generate leads? Again, about 65% of customers hit on PPC ads. Most interestingly, about 54% of advertising expenditures in 2023 are going to be online. Well, all these statistics are screaming loudly about the importance of PPC management.
You must be thinking about what benefits you will get from PPC management. Don't have a clear idea? No worries. Here, we will discuss the key benefits of using PPC management in Bangladesh.
What do You Mean by PPC Management?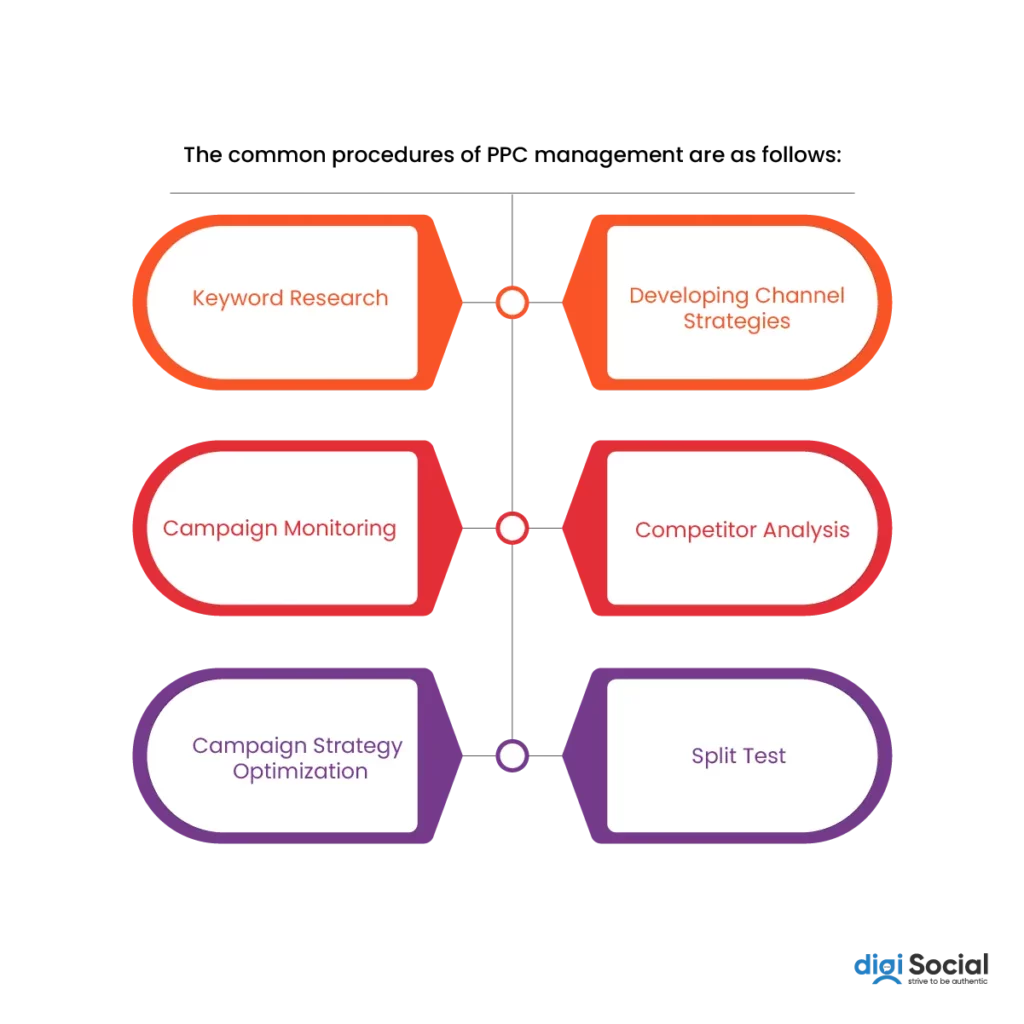 PPC or pay-per-click management explains the procedure of tracing a company's PPC campaigns and evaluating its expenses for advertising. Hire staff for internal marketing or employ an external digital marketing agency's services based on your company's needs. The common procedures of PPC management are as follows:
Keyword Research
Generally, you can perform a complete search for terms or words relating to a company's services or products. Sometimes, these terms consist of online content recorded in a website's search engine's top results. Marketers sometimes, define an exact audience for a business's products. After that, they apply a digital mechanism to decide which related terms these clients apply in a search engine most regularly.
Read also: How to do Keyword Research for PPC Campaign
Developing Channel Strategies
Sometimes, marketers choose sites to host their PPC advertisements. It can include different search engines and several social media sites. Businesses sometimes choose channels based on product or service types they offer. For instance, you can host content on affiliate networks that explains another business that sells alike merchandise.
Campaign Monitoring
Generally, in your PPC management campaign, you can check keywords with a function that lets you see the terms that prompt an ad to take place. If you find out ineffective keywords, you can choose a new group of words that can have better results. You can also check campaigns to have a comparative study on how much every keyword will cost you with your business's budget for PPC ads. You will also need to monitor your campaigns daily as your campaign's requirements change.
Competitor Analysis
When you analyze your PPC campaign, you can track your competitors' tactics and strategies so that you are able to bid on crucial search terms prior to your competitors. If you test the techniques of other businesses carefully, you can decide on ways to enhance your company's ranking on the search engine result pages. You can also evaluate your competitor's ads, and get an idea about how you can improve your content.
Related: How to Conduct a Competitor Analysis for PPC
Campaign Strategy Optimization
Enhance your strategies by checking key elements in every campaign. For instance, check which ads increase your company's ROI or return on investment. This financial calculation gives a comparative idea of the investment amount your company spent on the PPC ad and the amount of income this ad earned.
Also, try to know which demographic segments can purchase your products more than others and optimize your process. For instance, if your fast food corner targets people living near it, you can research keywords related to these prospects.
Split Test
A split test means contrasting and comparing crucial components of your PPC ads such as body text or graphics, to know which element can increase site traffic during a keyword search. You can apply this split test process while creating a productive home page on your company's site. You can also apply it to improve the ROI of a PPC campaign and create protocols your team will be able to use in the coming advertising efforts.
The Motive of PPC Management
PPC management lets you decide an appropriate budget for CPC or cost-per-click ads and enhance your ROI. It will also let your business ensure its ad content becomes visible among the top search results of the search engine. When people click on the ad, the link redirects them to your business's website content. It lets consumers research your company's services or products more accurately which can inspire them to buy your products.
What are the benefits of PPC in Bangladesh? Or Why PPC Management is Important in Bangladesh?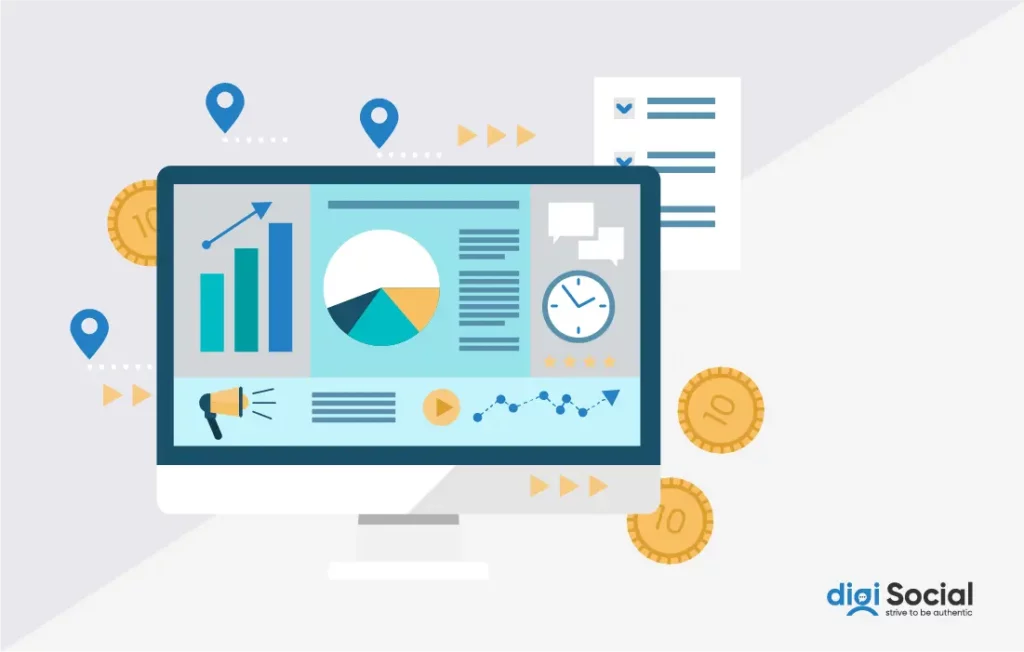 As Bangladesh has become digital Bangladesh, the number of internet users number has also increased, and different government and private organizations are working on making their websites faster and more operational. In such a scenario, the importance of PPC management or PPC advertisement has increased in Bangladesh manifold.
Let's have a look at the benefits of PPC management and how you can take advantage of strategic PPC audience targeting:
Get Fast Outcomes
Gives You Increased Total Website Traffic
Do Well Even During Algorithm Changes
Enjoy a High ROI
Get Increased Brand Awareness
It Ensures Real-time Customer Targeting
Enjoy Lead Generation in Your Locality
Develop the SEO Strategies with Different PPC Data
Enjoy the Top Position in Your Locality
Reap the Benefit of Retargeting
It's Cost-Effective
Your Strategy for Social Media Will Benefit from PPC Data
You Can Easily Create PPC Ads
PPC is Trackable and Measurable
Easy Testing
It Helps You Remain in the Competition
PPC Works Fine With All Forms of Marketing
It Helps to Achieve a Huge Variety of Business Goals
Now, let's discuss each of these benefits.
1. Get Fast Outcomes
You will get fast results by using PPC management in most cases. PPC ads will give you quicker results than you can get in the cases of content and SEO. Statistics suggest that around one-third of online users look for local businesses online using the internet daily. You will reach lots of people instantly who are looking for the services or products you are offering, specifically, when your ad link is prominently visible at the top search results over the internet.
2. Gives You Increased Total Website Traffic
PPC ads help to attract traffic to your site quickly. Though PPC ads won't directly improve your ranking, they help your site gets an increased number of total clicks. Eventually, this enhanced user activity on the site due to PPC ads can result in a higher natural ranking.
3. Do Well Even During Algorithm Changes
PPC ads are less risky and quite reliable. Because algorithms related to PPC ads hardly undergo mentionable changes like SEO and content marketing. In the cases of both SEO and content marketing, there are huge chances that the content and website that are ranking top today can even be no longer in the search results due to specific algorithm changes.
Just pay for your ad clicks and get a position in the search results of Google. You can frequently measure your present and upcoming campaigns' performances by checking the historical data.
4. Enjoy a High ROI
Mostly, brands don't invest in PPC ads just to develop their brand image or defeat the competition. They like to convert the target audience into actual customers. As per statistics, about 74% of brands stated that PPC played a huge role in earning revenue and a mentionable part of the sales. PPC ads work just as the most effective way to get conversions, and you can get the same results from them.
5. Get Increased Brand Awareness
You must have already known as a business owner how brand awareness eventually can result in increased sales and return on investment. You won't only need that your business will be visible online, but at the same time, you will require that people will visit your store physically and make some purchases. You need to place your brand at the exact places, at the exact time to increase your brand visibility.
Statistic suggests that you can enhance revenue by around up to 33% by consistently presenting your brand in front of the target audience. Here, consistent presentation means people will see your brand in relevant search results on the search engines within your related niche. PPC ads can make sure that the name of your brand becomes visible at least in the exact places, resulting in a consistent, prominent reputation online and eventually causing increased sales on the business site and also in your physical stores.
6. It Ensures Real-time Customer Targeting
Generally, the ads won't appear at the right time. Still, you can schedule your PPC campaigns will be shown during specific hours, to specific demographics, and locations by using PPC tools for advertising such as Google Ads. You can also check results for SEO and content marketing strategies, but you won't always be able to customize settings to your blog post, copy of your web page, and link scheme frequently. All these strategies will take time to be implemented, but you can customize your PPC campaign almost instantly.
7. Enjoy Lead Generation in Your Locality
Geo-targeting or local PPC means the procedure of definitely targeting an area such as a region or city. It's just like local SEO helps you to target audiences of specific locations. Google Ad's advanced location option lets you add or exclude specific marketing areas according to your requirement. Suppose, you have a business page, specifically about "Groceries in Dhanmondi" even when your business is Mohammadpur-based.
Your PPC campaign can help you attract clicks to the above page from users searching just in Dhanmondi. Thus, you will be able to narrow down the marketing strategies to create leads in your locality.
8. Develop the SEO Strategies with Different PPC Data
PPC lets you examine the keywords before applying them to larger SEO strategies. Sometimes, it will be hard to understand the conversion rate of organic keywords, but you will be able to influence your natural search marketing strategies by using keyword data from PPC.
Sounds like SEO & PPC are similar or work together? Yes, you are right. You can read our another in depth article about how does SEO & PPC work together in digital marketing.
You will be able to optimize the headlines and metadata of your website by checking the keywords types that convert into PPC ads. It will help you in turn to get a better position in the search engine results pages.
9. Enjoy the Top Position in Your Locality
Statistic says that there is about a 150% rise in the searches that include phrases like "near me now." For instance, burger near me now. So, it is crucial to think about PPC advertisements' local benefits.
Google Ads helps to feature the specific location of your business and ensures that your business appears in these searches that include this "near me" phrase. Again, fix location extensions to display local ads and enhance customer awareness in your locality.
10. Reap the Benefit of Retargeting
Mostly, website visitors won't take any action on your landing page. As per statistics, on average, the conversion rate from Google Ads is 4.40%. Luckily, 95% of visitors that don't convert can be useful for retargeting. You can retarget these visitors with customized PPC ads.
Retargeting PPC ads are effective to make these visitors re-engaged and encouraged to convert, at the same time enhancing brand recognition. Google Ads lets you re-communicate with these visitors with your ads over a certain timeframe whether from some days to some months.
The advantage of retargeting is that the users already know your brand. When the users know your brand, it becomes easier for them to make the decision to purchase. Retargeting PPC ads let you reach these visitors with suitable timing.
Again, you can develop various retargeting campaigns with various advertising goals. Suppose, develop ads, especially for users who left their shopping carts, searched a specific category, and the like. Each of your site visitors is added to the sales pipeline. Retargeting lets you maximize this sales pipeline. 
11. It's Cost-Effective
PPC ad campaigns let you totally control your targeting, budget, and ad positioning. You can quickly achieve the break-even point between your investment and results if you optimize the PPC campaigns continually. You don't have to spend for showing your ads or ad impressions. You have to pay only when anyone clicks the ad.
Related: How Much Does Google Retargeting Cost for Google Ads
12. Your Strategy for Social Media Will Benefit from PPC Data
If you run a combined PPC campaign through search, as well as, social media, it can minimize acquisition costs during converting increased clients. Again, you will get more data about customers across the channels. You can strategically use this information to optimize the marketing campaign.
13. You Can Easily Create PPC Ads
You don't need design and production expertise to create PPC ads. But You can easily start, and access platforms such as Google Adwords, or professional digital marketing agencies that are always there to assist you to develop fruitful PPC campaigns.
14. PPC is Trackable and Measurable
If you use Google Ads with Google Analytics, you are golden to track and measure all your PPC activities. You will get high-quality performance details along with clicks, impressions, and conversions depending on your specified business goals. See your campaigns' performances along with the type of traffic and outcomes they are getting for your investment or budget.
You won't get such a clear image regarding budget or direct results in the cases of other marketing and advertising channels. Whenever the PPC traffic visits the related landing pages, you can track that to conversion with Google Analytics, and see the amount you invested and the results it gave. Again, you can customize the PPC efforts more by using call tracking.
15. Easy Testing
You can easily and quickly test what will work for your business and what won't with PPC ads. Test it by applying A/B testing to your PPC ads. Run two ad versions with just one different component such as a different ad copy or headline with the same budget and audience. Check which version performs better. Thus, you can experiment continually and customize your ad components to get better results.
16. It Helps You Remain in the Competition
If you give enough time and do the SEO properly, you can get powerful results from natural search results. Still, it will be quite tough for your small business to remain in the competition just by relying on SEO. PPC ads can play a great role to take your position to the top of search results and show your ads just by side of more reliable brands.
17. PPC Works Fine with All forms of Marketing
PPC works fine with all marketing channels. If you use Google Ads with Google Analytics, you will get complete data regarding your PPC campaign as mentioned above. These data will be helpful for different forms of marketing such as SEO marketing, content marketing, email marketing, social media marketing, remarketing, and the like.
18. It Helps to Achieve a Huge Variety of Business Goals
This is a major benefit of using PPC management. PPC ads will let you attain a huge variety of business goals. These goals include increasing brand awareness, thought leadership, lead generation, ecommerce sales, and the like. You can track almost all types of goals in PPC campaigns.
PPC helps in fostering the nurturing of the middle part of the sales funnel with advertisements and encouraging content downloads, contest entries, asking for newsletter signups, and app downloads.
PPC supports different parts of this sales funnel through the path that your potential customers take from recognition or awareness to making a purchase or becoming a client.
In short, the above-mentioned ones are the mentionable benefits of PPC advertising.
Learn about: Latest PPC Trends in 2023 That Actually Matter for your PPC Campaign.
Final Words
Now, you must be confident about the key benefits of using PPC management in Bangladesh. So, try it for your business and develop your business as you have dreamt of. If you need any help, digiSocial is the best digital marketing agency to help you out.
Some Steps Of PPC Management that can bring you the best results for your business. Read our detailed article on 15 Steps Of PPC Management That Will Bring Successful Results For You. This guide will help you sure.