Do you know that you can increase brand awareness by around 80% through paid ads on Google? Again, returns on Paid advertising are $2 for each $ 1 spent, i.e. a 200% return on investment rate. Most interestingly, the traffic you bring through PPC advertising can result in 50% more conversions compared to organic advertising. All these global statistics show the importance of PPC ads worldwide.
No matter how important PPC ads are if you can't make them effectively, you can't get any fruitful results from them. That's why here, we will discuss the latest PPC trends in 2023 Bangladesh: everything you need to know to make your PPC ads more effective.
22 PPC Trends You Can't Ignore in 2023 in Bangladesh
Are you running a small or medium business in Bangladesh and want to reap the benefits of PPC ads? Then, let's have a look at the latest PPC trends in Bangladesh for small businesses:
Well, quite a long list. Let's discuss them one by one.
1. Increased Use of Ad blockers:
Statistic says that about 42.7% of people who use the internet also use ad blockers and 27% of people use ad blockers on mobiles, desktops, and tablets. Again, men are more prone to using Ad blockers than women globally. This trend is also true for Bangladesh. As Bangladesh has become digital Bangladesh, people are nowadays more aware of using the internet and the related issues with it.
In Bangladesh, businesses and other professionals along with the generally educated people are also using ad blockers. Because they are becoming more concerned about their privacy. The best solution in this realm of ad blockers is to make your PPC valuable with design and research to be the most relevant to your target audience's needs. You can become an icon in your current niche by offering customized, high-quality ads that address the preferences and requirements of the visitors of your site.
2. More Focus on Mobile Ads:
As per statistics, around 53% of all paid clicks are done from mobile devices. Don't get surprised by watching this figure, because you must be aware of the fact that mobile usage has increased manifold throughout the past few years. You have to keep in mind that mobile users will use their mobile phones to search for things online as well. So, while making PPC ads make sure that all your ads are mobile-friendly.
3. Automation:
PPC automation is a strong way to improve your campaign performance with the advancement of machine language and AI. Business giants such as Google have made a huge investment to take the maximum benefits from automation options. You need to ensure that the algorithms perform as per your benefit and help the machines accordingly.
Fix the exact and effective tracking for conversion and write suitable ad copy. Ensure that you recognize the exact audiences, as well as, keywords. If you can afford it, pass most of your operations to the machines. Thus, you can save most of your money and time.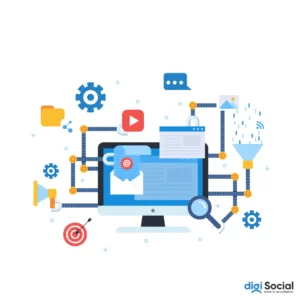 Even when you are automating most of your work, don't think of becoming totally automatic. You need to make a balance between automation and manual management. Because automation will help you save most of your time, and let you focus on other business aspects.
4. Video Ads:
The power of online video content has increased massively nowadays. Because consumers are becoming so busy and their attention span is becoming shorter as well. It means whatever content it may be whether text or visual content such as videos needs to be engaging and focused. Statistic says that about 93% of companies have enticed a new client by a video post on social media.
Short bite-sized videos are getting popular, especially on platforms like TikTok. Again, bumper ads with not over six seconds' length are getting popular. You can play these ads during, before, or after a video. You can use these ads in YouTube video ads, videos, and Google video partner websites.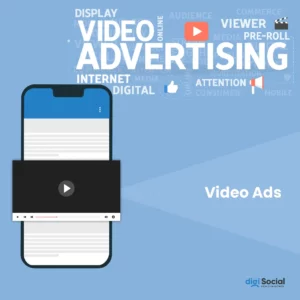 The bumper ad formats use targeted CPM bidding, so you are charged on an impression basis. These ads are helpful for enhancing brand awareness. Instagram also no longer claims to be an image-sharing app anymore. It has increased video content's weight higher in the algorithm.
Read More: Google Video Ads – Best Practices
5. First-Party Data:
You must be aware of the fact that with the advancement of the internet and technology, there has been an increased emphasis on the protection of client's personal information and privacy. The collection of first-party data has become extremely important for you due to this fact in 2023. That's why more brands are investing more to get this information from their customers. Consider employing surveys, customer feedback, subscriptions, media and social media apps, customer relationship management, and Google Analytics to collect this information.
6. Brand Preference:
It's quite natural that some of your clients will have special preferences or affinities for certain brands, and they will always prefer to purchase from those brands in the coming future. This trend is almost always constant, and also in 2023. PPC marketers are utilizing this feature by giving extra attention and time to take care of their lead's preference for their specific brand.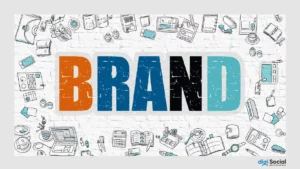 You can utilize this factor by giving more time to make ads that have a long-lasting and excellent impact on your leads' memories exactly at the time they require it. For instance, on special events, occasions, or festivals you can make effective PPC ads with sufficient data and automated support to convey to your leads and clients the exact message.
7. More Focus on Location Business:
Businesses are becoming more focused on their locations to target the exact audience. This trend has also increased in 2023. Small and medium businesses are making their business profile on Google and doing local SEO to target their audience more effectively. They also want to save their time and money by making more focused PPC ads to target their audience.
You need to increase your focus on location business as a small business owner for the same reasons.
8. Increased Focus on SEO:
The focus on SEO in different sectors of businesses has been increasing more and more with the passage of time. It is prominent in 2023 and will be more prominent in the coming years. So, you will run PPC campaigns and won't focus on SEO- is just like a joke. Your PPC ads will perform better if they are prepared with best-ranking content.
You can make a sync between your PPC campaigns and SEO by analyzing your ad copy that is top-performing. Consider writing your blog posts and content based on that ad copy to improve your ranking. Short-tail keywords can play a small role in voice searches because those prefer conversational and natural language, but try using long-tail keywords to improve your rankings and also in bidding strategies on paid strategies.
PPC and SEO integration lets you target keywords of your competitors by checking Insights reports of PPC auctions and more. So, we can say that SEO and PPC has enough interrelation. Lets know more in details how does SEO & PPC work together.
9. Audience Targeting and Segmentation:
You can take the advantage of PPC audience targeting strategies. Make sure that your brand is shown up not only when your target users are searching but also when they are online. Avoid using broad terms and phrases while keywords research, and concentrate on targeting customers based on their characteristics such as custom intent audiences, similar audiences, affinity audiences, and also on detailed demographics. If you make your PPC ads based on the exact audience targeting and segmentation, those will be more focused and help you get your desired result. This is an effective trend in 2023 and also in years to come.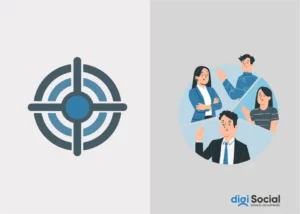 10. Responsive Search Ads:
Responsive Search Ads or RSAs are one of the most mentionable trends in 2023 and in the coming years. So, if you are not familiar with it try prioritizing it in your marketing campaigns quickly, otherwise, you will lag for sure. Dynamically, RSAs combine ad copy photos and snippets to develop ads matching the interests and needs of each lead. You can easily test multiple marketing ideas with it and then select the best idea from there.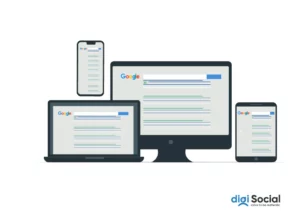 RSAs will let you target and automate campaigns more precisely than ETAs or expanded text ads. ETAs contain three fields of headlines. The initial two fields are compulsory, and the third one is optional and lets you add extra texts in the ads. You can no longer create and edit ETAs from June 30, 2022, but you can see their performance reports, pause, resume, or eliminate them if you want.
11. Conversion Tracking:
Conversion tracking has got vital importance as a PPC trend in 2023 and its importance is increasing day by day. Google ads let you track mainly four types of conversions:
a) Taken actions on the website: You will be able to track the actions your audience is taking after visiting the site such as sign up, a key page's view, lead, and purchase/sale.
b) In-app actions and App installs: When you are promoting apps, you can check app conversions with the app analytics platform. Google Ads is integrated with its Google Play app store, and Firebase app analytics platform, but still, you can still get information from a third-party app.
c) Calls or phone calls: Some businesses educate their leads and close deals over phones instead of using websites. For such businesses, Google Ads lets you track your phone conversions from:
Clicks on mobile-calls only ads or call extensions
Calls to your website's or landing page's listed phone numbers
Clicks on your mobile site's listed contact numbers
d) Import: This is the latest way to track conversions of PPC Ads from other sources like your CRM or customer relationship management platform or analytics platform. Its main motive is to let you calculate offline conversions.
All of these conversion trackings will let you measure the success of your PPC campaign and make improvements to your ads accordingly.
12. Diversification:
Even in 2023, the crown of by far the most popular search engine still goes to Google because as per Statista, it has more than 86 billion visitors each month, whereas Facebook has only 20 billion, and Amazon has only 4 billion. Don't have any such impression from this statistic that you will run your PPC campaigns on Google only, because diversification has always been a popular trend just as in 2023. Consider running your PPC ads on other search engines like Bing.
Run PPC campaigns on various platforms–
So, use Google's import feature to straightly import your ads to Microsoft advertising. As per Microsoft, you will be able to connect to over 40 million searches on the desktop that you might have lost otherwise if you listed only on Google. Also, consider running your PPC on Amazon and other ad platforms like Facebook, Twitter, Instagram, LinkedIn, TikTok, Pinterest, Quora, and others. Because these platforms are also growing and can be attractive, for example, Amazon's ad varieties are wider than Google's and have more buyer intent.
Employ other marketing techniques-
Again, here diversification also means to bring a variation in the ways you are promoting your business like not only relying upon PPC campaigns but also employing other marketing techniques like SEO, email marketing, PR, affiliate, and more.
13. Social Media:
Search engines provide you information regarding your various searches, but there is a possibility that they can show biased info. That's why most users nowadays, check social media to find out what they are near and dear ones are doing, and also try to get info about different issues from there. Now, social media doesn't only mean Facebook. Of course, paid ads on Facebook are effective, still in 2023, if you want to keep your business ahead consider running PPC ads on multiple social media platforms as mentioned above.
14. Small Business Education:
In 2023, if you are thinking of working with small advertising companies, you are going to suffer a lot because they don't have enough budget and resources to get you the desired outcome. They are lagging in this phase of regular changes and large shifts in the industry due to a lack of budget and resources and sufficient knowledge. So, to cope with this competitive situation in 2023, small businesses need ongoing education and advocacy on regular updates and changes in the industry.
15. Remarketing:
Remarketing is such a trend that can never be backdated. That's why in 2023 it is as important as it was before. Remarketing simply means tracking and showing ads to people once they go away from your website. It's an effective marketing strategy because it is not only targeted but also personalized.
When you show users ads for something they have bought before, or thought of buying, is likely to bring higher conversions. Remarketing helps to keep your brand in the minds of people. Here, the focus is on knowing where your prospects are in their purchasing cycle. After that, prepare targeted and personalized ads to help them convert.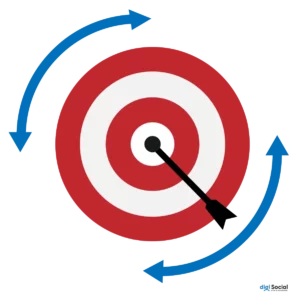 16. Voice and Visual Search:
As per current statistics, about 41% of adults perform a voice search a minimum of once each day. Visual search is also gaining popularity. Around 62% of millennials like visual search more than Google, Amazon, Pinterest, and the like.
Still, paid voice search ads are not large in number, but it will gain popularity with technological advancements. Use a conversational tone on your site to keep yourself ahead because people become more conversational while doing voice searches. Again, update your website's FAQ pages with long-tail keywords to make your chances high to be found in voice searches.
The above statistic shows the increasing popularity of visual searches that function by using an image as the search question instead of using texts. For instance, you click a photo of your preferred showpiece and then the visual search will show the links to purchase it. Instagram and Pinterest have already launched items in their area of visual search. Amazon has also partnered with Snapchat to value visual search.
Consider creating your products' and services' catalog photos to keep yourself ahead and include metadata to the photos to ensure that search engines characterize them correctly.
17. Virtual Reality:
Virtual reality is also one of the latest trends in PPC in 2023. That's why e-commerce brands have begun to add it in creative ways to make the total shopping experience more enjoyable. Whether it's a home décor or a designer outfit, by adding VR, you can give your customers the opportunity to test the product before buying it from their homes' comfort. You can add this unique call to action feature to your PPC ads.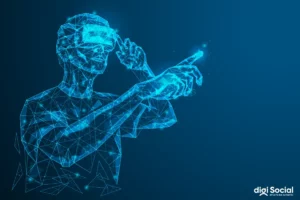 18. Smart Bidding: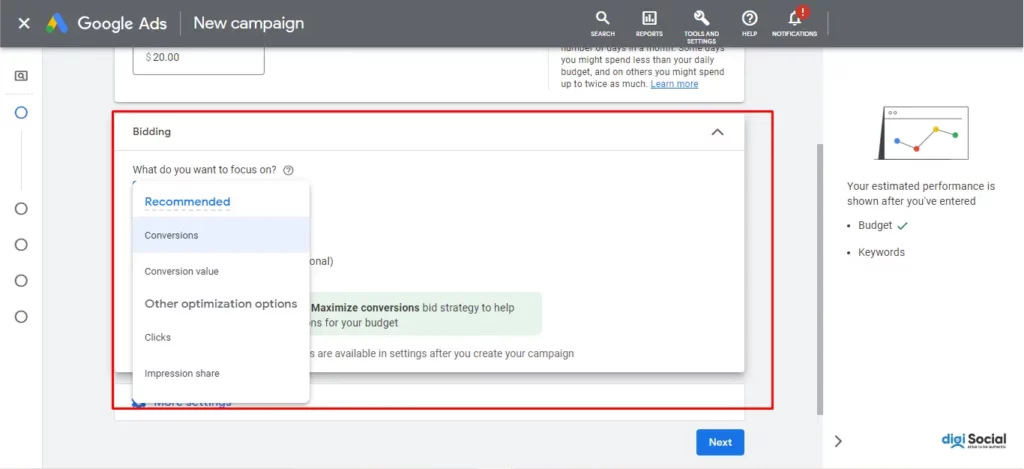 Bidding strategy and budget allocation are also crucial factors for running a search engine marketing (SEM) campaign apart from keywords. Keyword bidding deals with how much you want to pay every time anyone clicks on the PPC ad. Here, smart bidding removes all your worries of guessing while deciding on such bids. Basically, it's a combination of automatic bid strategies with the application of machine learning that improves conversions.
In Bangladesh, still, it's not that familiar, but as the technology gets more and more powerful day by day, it's high time to have knowledge about smart bidding in 2023. Because manual bidding can disappear at any time.
19. Testing:
There is no alternative to testing. You need to test your ads several times and this trend will never become out of date. As mentioned above, ETAs have come to an end. Now, you have to create RSAs only. So, consider following these tips:
Test RSAs
Try various messages in various ways and try attaching other portions of your ad.
Test ideas, phrases, and words matching the intent instead of certain keywords.
In short, test, test, and test to make the ads valuable.
20. Return to Basics:
Yup. You heard that right. This is also one of the PPC trends for 2023. Return to basics such as keywords, keyword match types, bidding, and ads. All of these basics have gone through several changes multiple times and in different ways.
So, consider relearning and re-approaching them as the trends suggest in 2023, with no hangover of the past best practices.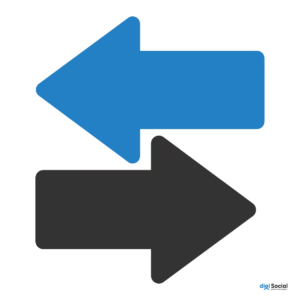 21. Benchmarks:
You already know that the main motive behind any advertisement whether PPC or the other types is to earn money. Still, nowadays, you can't measure your ad's success just by checking the returns. Because sometimes, the motive is just to enhance brand awareness. So, even when a campaign hasn't earned money instantly, it doesn't indicate that all your efforts were in vain.
This means in 2023 and also in the years to come, you need to understand that brand awareness is something that is valuable to get long-term results because it will help to increase repeat purchases.
22. Be Prepared for Anything:
Well, this trend is an eternal one for all marketers. Because you just can't predict what is going to happen the next day. So, keep calm and just try following these tips:
Be flexible during times of uncertainty.
Apply your preferred tools or tools you own and automation so that things run smoothly.
Check your data carefully for irregularities.
Run flexible campaigns.
In short, the above-mentioned ones are the PPC best practices for 2023. You should also care and must avoid some mistakes in the PPC Campaign that can be a slow poison to your PPC Process.
Final Words:
Now, you must be confident about the latest PPC trends in 2023 Bangladesh: everything you need to know. So, follow the trends and apply them to your PPC campaigns to get the best results. Have further queries? Please ask them in our comment section.
Need any help? digiSocial is always here to help you get the results you want, and make you succeed.
Frequently Asked Questions