Are you running a small or medium business? But if you are not using SEO for it, you will lag in the market for sure. Because as per statistics, SEO's organic traffic is over 1,000% higher than social media's organic traffic. So, there is no denying fact that you need SEO for your business, no matter how effective your marketing strategy is on different social platforms you are applying. We will explain why do small or medium businesses need SEO in Bangladesh in this article.
What is SEO and How Does It Work for Small Businesses?
SEO means Search Engine Optimization and it involves all the activities to rank your website higher in the SERPs or search engine results.

Whenever you type anything into Google, it decides on which websites to show for what you have typed. Google considers lots of factors known as ranking factors to do it.

The process of SEO optimizes your website to consider these factors in such a way that whenever anyone searches anything related to your small business, your site will appear on the first page
Does SEO work for small business?
Small businesses may compete with larger corporations for visibility in search engine results. Small businesses can improve their visibility and get more visitors to their website by optimizing their website and online presence for search engines. More leads, sales, and income for the company may result from this.

SEO will work for your small business in the following ways:
Competitive analysis will help you explore growth opportunities
SEO will work great for your small business if you use competitive analysis. Several businesses are out there in the market that is your competitors and are using identical keywords and has the same customer base. Your business can succeed from the analysis of the strengths, as well as, weaknesses, of your competitors. Explore growth opportunities from it that your market competitors are still lagging.

Get your and your competitors' website thoroughly analyzed by your SEO expert to get a better keyword research strategy and the right keywords to concentrate on during generating the new content.
Read also: What is User-Generated Content in Social Media?
Customized strategies will help you get the right audience
Different small businesses have different budgets and different goals. So, the strategy that works for one will not work for the other. That's why it's crucial to have customized strategies for the business you are running. Having this customized strategy will help you get the right audience and save a lot of money.
Keep all pages of your site optimized to get the best rankings for your pages
Your small business will grow with SEO efforts if you can offer a better on-page or on-site user experience. Optimizing details of the individual page helps your users find the things they are searching for easily. It will involve both black hat SEO i.e. only optimizing for search engines and white-hat SEO i.e. making the content most relevant.

Thus, you can convert the visitors into customers. Moreover, it will get the best rankings for your pages and your site will get more credibility to the target audience.
Build relevant links to get quality traffic
Link building helps you grow your small business through SEO. Building links with sites, related to your theme is helpful for SEO. Quality and relevant links will help get target traffic to the site and increase the ranking of your page.
Regular monitoring and reporting give you great results
Regular monitoring and reporting are important to grow your SEO activities. Regular reporting i.e. monthly or fortnightly reporting schedules keep you updated by displaying the activities done to increase the online presence. It will also help ensure the most applicable approach to get the right audience timely. As a result, you will get quality results by the increased potential of converting visitors into paying clients.

SEO for your small business takes time to show results but the result will be long-lasting. Generally, you will start seeing results in search results within six months. Once, you see that it will be quite simple to create and publish content related to the search term.
Supreme SEO strategies will offer you the desired results
Supreme SEO strategies are customized according to your needs. Above all, on-page SEO, competitive analysis, and relevant link building will attract the right audience. You can't deny the benefits of local SEO for small businesses because it will get you more local clients. You will also need to monitor the SEO efforts regularly to get success.

After knowing what SEO is for small business, and does SEO work for business let's know the following thing.
How You Realize that Your Site Is SEO Optimized
You will be able to know that your site is SEO optimized by getting the answers to the following questions as "Yes".
• Do you have the exact research of your competitors?
• Do you have a regular SEO audit?
• Do you have the optimizations of image, structure, and metadata for your website?
• Does your site have the exact keywords relevant to your business?
• Does your site have well-planned and unique content as per the market
• Do you maintain blogs?
• Are you maintaining your business's presence on social media?
Why Do You Need SEO for Your Business? or Why is SEO Good for Business?
Let's have a look at our main topic i.e. why you need SEO for your small or medium businesses in Bangladesh:
1. Increase Your Brand Value.
2. Get Increased Engagement and Organic Traffic.
3. Enjoy a Better Conversion Rate.
4. It's an Effective Investment.
5. SEO Impacts on Customers' Buying Decisions.
6. It Offers Improved User Experience.
7. Enjoy Better ROI.
8. SEO Increases Sales.
9. Save Your Money.
10. Explore New Niches.
11. Go Ahead of the Larger Companies with Snippets.
Let's discuss each of the above.
1. Increase Your Brand Value
No matter whatever business you are doing, may it be small or medium, you need to have a brand value. Build a brand value with a small investment in SEO. Having the right keywords and using them, link building, promoting optimized content, brand image promotion, and getting the target audience will increase your business's brand value initially. The goal of SEO is to develop a powerful base for your site and improve brand value by achieving the audience's credibility and trust.
2. Get Increased Engagement and Organic Traffic
Organic or natural search is just the opposite of what we mean by paid search. It gives replies to the queries of people at the time they type those on the internet. As per research, over 40% of the revenue generated from the online business comes from natural search. Regular blogging, a fruitful marketing strategy, utilizing relevant keywords, and unique and useful content will result in an improved ranking in the natural search.
3. Enjoy a Better Conversion Rate
A higher ranking on the search engine will get you more attention. This increased attention will turn the queries into potential leads. The primary motive for optimized conversion rate is turning the highest probable visitors to do the desired action. Buying a product, and asking for a quote are some conversion examples. Including popups, adding client reviews and testimonials, and removing unrequired fields from your form will help the business to improve its conversion rate.
4. It's an Effective Investment
Effective investment is necessary for all types of businesses to become successful. Only a nominal investment in SEO will get you useful results for the business. Reach potential clients with an exact SEO strategy. Your nominal investment in SEO will improve brand awareness, the right traffic, and potential leads.
As per an online study, around 75 percent of people over the internet will never go to page 2. It clearly indicates the importance of being on page 1 and investing in SEO to maintain this place.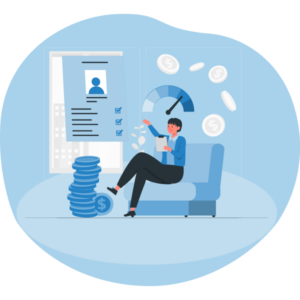 5. SEO Impacts Customers' Buying Decisions
Suppose, you like to buy a smartphone. In this era of digital advancement, you will go online to have research on your own other than going straight to the market. You will go to the market after having the initial research. Again, you also have the option to buy the phone online.

In this scenario, just having an online presence is not enough. You need to appear on the first page during the online search.
6. It Offers Improved User Experience
Your website needs to be responsive and has an attractive UI to operate the business smoothly. Suppose, create a site for a small business where your webpages load quickly, the navigation tabs also work smoothly. The website needs to be designed for your customers in such a case that they can avail all your services easily. Also include the section for suggestions.

In the above case, your client engagement will increase. Your SEO experts will help you in this regard.
7. Enjoy Better ROI
Enjoy a better ROI by following an expert SEO strategy. Calculate the return on investment from SEO by checking the rankings on search engines, natural website traffic, and fulfillment of the goal, and then applying the following formula:

ROI from SEO = (Gain on Investment – Investment Cost) / Investment Cost.

The revenue generated can vary. According to research, a company named Ridestar in England has grown its business to 487.1% through SEO.
8. SEO Increases Sales
Having an online site for your business is just not enough if it doesn't generate enough leads. Often, only remaining on page one can't ensure success. You need online and offline SEO to generate more leads. Nowadays, potential customers have increased control over markets due to search engines.

Your goal is to convert these potential customers to your business. Well, SEO will not do the selling tasks. It attracts traffic to your site, and your sales team will do the rest.
9. Save Your Money
An effective SEO strategy will help you achieve manifold benefits like increased traffic, sales, return on investment, and many more. Yet it won't cost you more than the other marketing strategies. So, apply this effective strategy to your business, reap the benefits and save your money.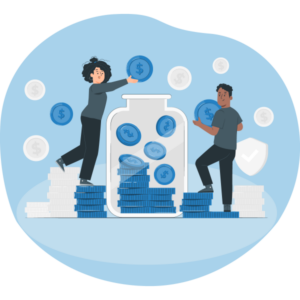 10. Explore New Niches
The online market is obviously one of the rapidly growing markets in the global economy yet there are also other markets. An expert SEO strategy helps you explore new markets or niches. Social media websites and different marketplaces can take the target traffic levels so high by improving the SEO performance.
11. Go Ahead of the Larger Companies with Snippets
Snippets refer to the ranking process of Google that has begun recently by ranking the content at place zero. Your content needs to have a direct reply to a search question. People search for straight answers nowadays that are more relevant to their queries. So, ensure that you reply to those queries.

Outperform your large competitors by making your content optimized for featured snippets. Instead of including large paragraphs include a short paragraph of 50 words that states the message directly.
Benefits of SEO for Small or Medium Businesses in Bangladesh
SEO will offer your small business the following major benefits:
SEO helps you develop an improved and responsive website.
Improve the conversion rates.
Better rankings help you develop brand awareness.
Develop a dedicated customer base through email marketing. Make it simpler for the users to subscribe to your e-book or newsletters with their e-mail id during doing the SEO works.
Be updated with the latest SEO trends because it is an ever-changing industry.
Stay ahead of your competitors.
Keep your business open round the clock. Because if your business gets natural traffic, it will be like your business is always open.
SEO helps increased social media exposure.
Get new clients and help your business grow.
Explore new niches or market
Build credibility and trust.
Measure your success with authentic numbers.
Target each stage of your customer's buying cycle.
Get increased leads, sales, and share of the market.
Enjoy improved ROI.
Increase brand awareness.
Get the highest success from your PPC (Pay per Click) campaigns.
Go ahead of your toughest competition.
Address each type of your target audience.
Get success in the long run.
Expert SEO services offer round-the-clock promotions.
Influence customers' buying decisions.
Increase the website referrals.
Increases offline sales.
Explore new opportunities and markets.
Increase your social media exposure.
Beat even the large competitors with snippets.
Keep users more engaged.
Improve the security and safety of your business site.
Invest on Social Media is also important if you are serious about business. You can also read our in-depth information article on Why Small Businesses Should Use and Invest in Social Media Marketing.
Conclusion
Now, you must be clear about the reasons why do small or medium businesses need SEO in Bangladesh and all other relevant details. So, just go ahead with the supreme SEO strategy for your business and become an icon of success. Finally, never stop trying to become even better.
SEO for small business played a important role right? but if you do SEO mistake it will be bad experience for your business. Read our another informative article on Common Seo Mistakes for Small Businesses Must Avoid In Bangladesh before doing SEO for your business.