As per in-depth research, around 89 percent of marketers think that SEO or search engine optimization is successful. Well, the percentage is pretty high. Right?
SEO won't get you a result overnight, yet it won't take a lifetime. If you see that it's been more than six months and you are not getting any fruitful and measurable results, there are certainly some issues.
Here, we are going to discuss the signs you need to hire professional SEO services in Bangladesh.
Let's get directly delved into the topic.
12 Signs that It's Time to Hire an SEO Agency in Bangladesh
1. You're Not Finding Yourself on Google with Your Keywords.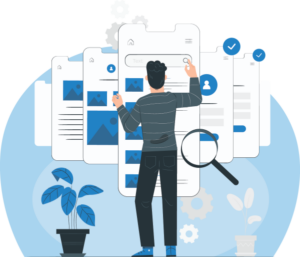 This is one of the most important signs you need professional SEO help or you can also call it the most vital one. Here, you need to think about whether you are using the right keywords or not. First, brainstorm the most prominent products and services you have. Suppose, you are running a fashion house. Your relevant keywords will be women's clothes, men's fashion, fashion designer, fashion designing, fashion style, fashion house, fashion show, and the like.
Furthermore, to promote your business locally use some location-related keywords. Suppose, your fashion house is in Dhaka. Use Dhaka in your relevant keywords such as fashion house in Dhaka, Dhaka fashion houses, and the like. But all these things will become a bit tough for you apart from handling other issues related to your business. Of course, professional SEO services can make your task easier and smooth with their exact keyword research.
2. Your Website isn't Getting Traffic.
The traffic numbers you are seeing for your website are still stagnant. Well, it's one of the signs you need to hire professional SEO services in Bangladesh. If you know a bit about SEO you will like to evaluate the organic site traffic. It refers to the number of visitors to the website who find your site through a normal or organic search. You can do the analysis with Google Analytics.
After creating your account in Google Analytics, log in and navigate to a tab called Acquisition. Then, click "Overview" to view the top of your performing channels. Now, click "Organic Search" to know your organic site traffic percentage. If you see that organic searches don't lead the traffic, hire a professional SEO agency to remarkably develop the organic rankings.
3. Traffic Doesn't Convert
This is a totally different scenario. Here, your site is getting organic traffic but they don't convert. Conversions consist of the visitors' percentage who click buttons/links, fill up forms, buy a product, share posts on social websites, and the like. Developing the conversions means improving the figure of page visits, clicking on elements or links, and the form submissions on the pages.
Plenty of ways are available to develop conversion rates. But if you are a novice, you will get puzzled to choose the best ways. Hiring professional SEO services can guide you to the right path. An expert agency can find out the possible conversion problems on your website.
Moreover, you will get long-term benefits because these SEO experts will assist you to achieve enhanced revenue and sales. Specifically, you can't ignore the years of experience of a professional SEO agency. If you hire one of them, you won't miss a single opportunity to get your site exactly optimized.
4. Your Site Isn't Mobile Responsive
Nowadays, you are becoming more prone to use your mobile phone for official work. Because mobiles are both easy to use and carry than computers or laptops. If your site isn't mobile responsive, your potential clients will choose your competitors' websites other than using their laptops or computers to open the site. So, ensure that your site is mobile-responsive.
A professional SEO company can serve you in this regard. Or, your competitors will drive away a large percentage of your potential customers. As per a statistic from February 2023, around 60.67 percent of all types of site traffic comes from cell phones. 
5. Your competitors are ranking higher than you in search results
If your competitors are ranking higher than you in search results, it could be a sign that you need to improve your website's search engine optimization (SEO). SEO is the process of optimizing your website to rank higher in search engine results pages (SERPs) for keywords related to your business. There are several factors that can influence your search engine rankings, including the quality and relevance of your website's content, the structure of your website, and the number of high-quality external links pointing to your site.
If you are struggling to keep up with your competitors in search results, it may be time to consider hiring professional SEO services. An SEO agency can help you identify any issues with your website's SEO and develop a strategy to improve your search engine rankings and drive traffic to your site. This could involve optimizing your website's content and structure, building high-quality external links, and implementing other tactics to improve your website's visibility in search results.
Learn more: The way to research competitors on social media marketing in Bangladesh.
6. You don't have the time or expertise to handle SEO in-house
If you don't have the time or expertise to handle SEO in-house, it may be beneficial to consider hiring professional SEO services. SEO can be a complex and time-consuming process, and it requires a good understanding of how search engines work and what factors influence search engine rankings.
An SEO agency can help you develop and implement an effective SEO strategy, freeing up your time to focus on other aspects of your business. The agency can handle tasks such as keyword research, on-page optimization, link building, and other elements of SEO, allowing you to get the benefits of a well-optimized website without having to devote your own time and resources to the effort.
7. The site isn't HTTP secured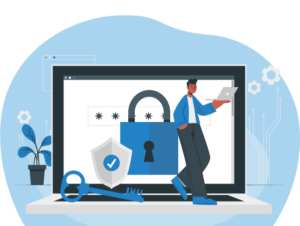 HTTP secured means Hypertext Transfer Protocol secured. It ensures safe communication through a network. Your browser checks your visited site to ensure whether it is safe or whether a legal certificate authority issued its certificate or not. Google has been penalizing non-HTTP-secured websites since July 2018.
To know whether your site is HTTP secure or not, click on the padlock button next to the web address bar in the browser. If you see, "Not secure" after clicking, purchase a Secure Sockets Layer (SSL) certificate from an authorized certificate agency. Otherwise, you will be fined and lagged in search results.
8. You Don't Use Content Marketing
The right content marketing plan or strategy can enhance traffic to the website. You have options to write content on your own, hire in-house content writers, or hire a professional SEO agency content marketing experts who can write keyword-rich quality content. Suppose, your website lacks valuable content that helps or matches your visitors' queries or tries to reply to them. You surely need expert SEO help.
Specifically, if you are a novice, go for professional SEO services to ensure that your content marketing becomes fruitful and it leaves no stone unturned. 
9. Your Site has a Technical Problem
Your site can have the following technical problems:
◼ Site Speed
Research says around 40% of your site visitors won't stay on your site if it keeps loading for too long i.e. over three seconds. Suppose, your website keeps loading for three seconds or even more. You will surely lose the potential leads to the site.
To solve this issue, hire a professional who will identify the causes of this speed issue. Google's tool- Page Speed Insights can help you test the page speed.
◼ Duplicate Content
Duplicate content means that your content reads almost the same or exactly the same. Google will penalize your website if it has duplicate content on many or all pages. Because it will be difficult for search engines to find out which page it would rank on as they all have identical keywords. It will have a negative impact on the ranking of your site.
A professional SEO expert can scan your website for such content and come up with solutions to take your ranking on Google up.
Recommended reading for you: What is User-Generated Content in Social Media?
◼ XML Sitemap
An XML sitemap means a blueprint or map that assists search engines such as Google to guide everything on your site. Your site's XML sitemap will help to enhance the indexing process's speed. If you hire SEO experts, they will create the XML sitemap that will assist to improve your website's indexing.
◼ Robots.txt
This type of file displays searches bots i.e. your site's those pages you don't want to be indexed or crawled. When you are the owner of the site, you will be careful enough that your whole site won't get blocked from being indexed or crawled. An expert SEO agency can assist you to recognize whether your robots.txt making some important pages of your site blocked. If anything such happens they will take the necessary steps to rectify it.
Read also: Common Ways to Fix Technical SEO Issues If you have any confusion about technical SEO related.
10. Bad User Experience (UX)
You all must be quite familiar with the term user experience. Because whatever you use whether a car, hairdryer, different software, video-game consoles, smartphones, or websites, you will have a user experience either good or bad due to its intuitive or easy-to-use, or poor UX design. In the case of websites, being its owner, consider whether the site gives easy navigation, an eye-catchy but useful design, informative and quality content, helpful call-to-actions (CTAs), amazing site speed, and much more.
Hire professional UX developers and marketers who can help you recognize why you are having bad UX and SEO, and the actions to take to develop and improve the total user experience of your site.
11. Your Site Doesn't Have Many Backlinks
Suppose, your site has backlinks from other authority sites, not only Google but also other search engines will value this. When your site has more backlinks from authentic sites linked to your website, your website will be considered an authority in the relevant industry as well. Your rank will also be high when searched. Assess your site's backlinks with SEO tools such as Ahrefs.
So, if your site doesn't have many backlinks, it's time to hire professional SEO services for your business.
12. You're Not Sure How Google Works
If you're not sure how Google works, it will be quite impossible for you to have a better rank in search results. You need to study that thoroughly, along with how your competitors are performing in this aspect. But to run your business you need to take care of the other issues as well. In that case, hiring an SEO agency can solve it.
A professional SEO agency is an expert in doing your competitor analysis and also knows well how Google works. The agency will analyze things like the backlink profile of your competitors, optimization processes, domain age, targeted keywords, traffic, social shares, and the like during the competitor analysis. Then the agency will take the best measures considering these things. 
Why Should I Hire Professional SEO Services in Bangladesh?
You must have some ideas about this matter from the things mentioned above. Well, the main reason for this is that professional SEO services can use the best resources, strategies, and tools to cope with the variable scenario of SEO. You can completely concentrate on other aspects of your business by outsourcing your SEO efforts to a professional agency. Because they are the experts in this ever-changing industry.
Common Reasons to Hire an SEO Agency in Bangladesh for Your Business:
SEO Cost-Effective
If you want to do all the digital marketing efforts needed for your business on your own, you and your in-house team will need to spend your own valuable resources needed for the business. You need to spend money on hiring the internal SEO team such as their salary, and extra facilities. If you hire an SEO agency, you only need to pay only for the services available, and a team of various professionals will handle different spheres of digital marketing requirements to ensure success. Thus, you can save money by hiring an SEO agency.
Experience
No wonder how better you know about SEO, you can't ignore the proven expertise and experience an expert SEO company has. The strategies, campaigns, and professional tools they will use will be best suited to your business because they have in-depth knowledge and practical experience in this sector. They also know well how to fruitfully utilize the marketing budget to offer you the desired result.
Comprehensive Plan
An expert agency will work with a comprehensive plan, that's why you can't get a result overnight. The plan includes writing unique content, writing titles and meta descriptions, optimizing the web copy, and the like. All these things can take place all of a sudden. So, if you hire a professional agency you don't need to take that hassle and will get your desired result because of the agency's effective and hard professional work.
Adjust SEO with the Algorithm Updates
The algorithm of Google refers to the complex system applied to recover data from the search index and give the best probable results instantly for each query. Previously, Google used to make very few updates to the algorithms. Currently, Google makes plenty of variations each year.
Mostly, the updates are too negligible to be noticed. Occasionally, the search engine comes up with mentionable algorithm updates that notably impact the search engine result pages (SERPs) such as:
Fred,
Mobilegeddon,
Intrusive Interstitials Update,
Panda,
RankBrain,
Hummingbird,
Penguin,
Payday,
Pigeon,
Page Layout Algorithm, and
Exact Match Domain (EMD).
SEO experts are well-aware of all these algorithm updates and will adjust your site accordingly.
Brand Value
SEO helps you get organic traffic. This, in turn, will strengthen your branding and enhance your brand awareness. Because if your business is visible on the first page of Google, it will gain not only visibility but also authority and brand engagement resulting in market recognition. Thus, your brand value will enhance if you hire professional SEO services.
Advantages Over Competitor
A pro SEO agency will perform in-depth research on your competitors as mentioned above to know each detail about your competitors' SEO efforts to give you the desired result. So, they will devise effective strategies to stay ahead of your competitors and excel in the niche you are serving.
Turn Traffic into Sales
Effective SEO offers more than just giving increased traffic to your site. It will also attract the exact kind of traffic with a better conversion rate. It means they will become loyal customers in the long term. Professional SEO service providers will entice potential clients who are now searching for the services and products that you offer. This, in turn, will result in a better return on investment or ROI.
Now It comes to what to look for before hiring an SEO agency in Bangladesh, right?
Check Out this guide to know about – Things to consider when hiring an SEO company in Bangladesh.
Frequently Asked Questions