Fashion industries need SEO the most. The fashion industry is growing every second, and competition is also increasing. To create more brand awareness this is why a fashion brand needs SEO service in Bangladesh – 2023.
For a website, SEO is important to create more leads. Leads are converted to sales. And more sales means more money. If you have zero online presence then your potential customers wont be able to find you. So you will have zero leads and zero sales meaning you have zero profit. This is why SEO is important for a fashion brand as it lets your target audience who you are and what you are selling.
With the help of an SEO expert, your website can outrank your competitors and you will business will go through the roof. SEO for clothing brands is essential in Bangladesh.
What is SEO?
SEO (search engine optimization) is the way to get your website to rank top in SERP ( search engine result page). By improving the quality of the content the SEO expert can increase the quantity of traffic.
How does SEO strategy work for a fashion brand?
To increase organic traffic to your website you need to be an expert SEO strategist. An SEO strategist will organize a website's content per Google guidelines. By selecting the right keyword, title tags, meta descriptions, etc ( discussed below) a website's ranking can increase.
Recommended reading: TOP SEO Strategy for Restaurants
Why a fashion brand need an SEO agency in Bangladesh?
In this article, I have made 10 points, about why a fashion brand needs an SEO service in Bangladesh. Read on to know why you need SEO service for your fashion brand.
Selecting the right keywords
When selecting keywords, it is important to keep in mind which industry the keywords are being selected. Selecting the right keywords will bring your website to the right audience. Keyword search intent is the best way to rank top in google.
Using a keyword tool, like google keyword planner is a good way to determine the related keywords. It shows how many searches are done related to the keyword. Making a list of keywords helps related to fashion brands will help the content writers. Generating content relevant to your brand will help Google find the audience searching for products in the fashion industry.
Imagine someone searching for laptops but your website shows up. After visiting your website they won't find what they are looking for and they leave the website. This will harm the website's ranking (which we will discuss later).
Search intent keywords help to determine what your competition is using and then use more relevant keywords to beat them. To have more conversion rate sometimes long-tailed keywords are used. This helps the audience who has searched with keywords relevant to your fashion brand.
This is why hiring an SEO service provider is a good idea. Discover how digiSocial can be that digital marketing agency for you.
Creating content with on-page SEO
Google is constantly updating its core algorithm and for that, your content needs to follow the updated guidelines. Contents help understand Google what the website is about. Creating content that will help Google put your website to your targeted audience will drive traffic.
Developing high-quality content is what users want. High-quality content doesn't mean copy-pasting content from a highly sourced page. You have to create content for your fashion brand. An expert content creator will write high-quality content which Google will approve and users will love that helps you to rank at top of the SERP.
By adding relevant titles and meta descriptions your content will help Google to crawl and get information about the website. The more you help Google to determine what your website is the better rank your website will have.
Increasing brand value
When your website starts to rank at top of SERP your brand value will start to increase. Brand awareness is the best way to drive more sales. An SEO expert will help you to drive more traffic to the website with the tools he or she has under their belt.
If the above points are followed then the brand value will increase exponentially and that is hiring an SEO expert for your SEO need is essential.
Traffic to the website increases
Increasing traffic to the website is necessary for a fashion brand. Increased traffic means you will be able to generate more sales. And generating more sales is the only reason you are in business. Driving organic traffic to your website is the goal. Meaning you need to drive traffic without paying a lot of money.
As more and more businesses are getting business through organic search. So getting the top rank is essential when driving traffic organically. And sometimes even paying to drive traffic is not enough. If the above points are not taken into account then the website will be getting less attention. This is why fashion industries need SEO the most and hiring the best SEO agency with affordable pricing in Bangladesh is the ideal to do it.
SEO-friendly website increases sales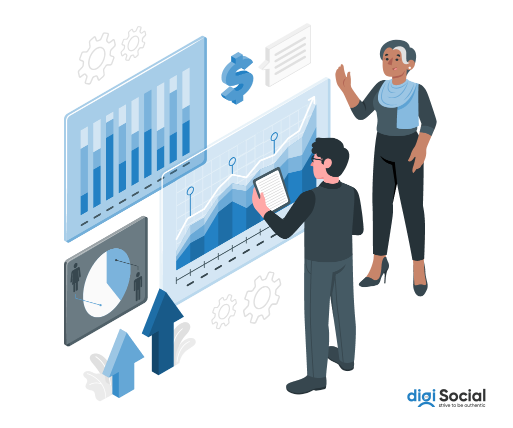 If a website takes time to load then you will drive customers away from the website. The dwell time of that website decreases and the rank drops. This is why making an SEO-friendly website is essential. So adding unnecessary plugins to your website is not advised which is why the website becomes slow.
Creating easily navigable pages. The product pages need to be easily browsed so that your customers can find the products easily. This will also keep them on your website and might even drive to generate sales. The background color and font color need to be chosen carefully.
Producing high-quality and accurate pictures for customers to make informed decisions is critical. Creating videos and posting them will attract customers as they are unable to check the product. Visual representation is important when buying a product online. Adding a call-to-action button where needed is also important. This is why it is important to do SEO in fashion brands.
Increase your ROI
When the SEO is done properly you will be seeing a significant rise in sales. You can easily calculate, what the result from SEO has been and the increase in sales. This will help to determine what your return on investment is and what you have to do to get more results.
Usually, you can calculate SEO return on investment by checking the ranking, website traffic, and goal completion. Using the ROI SEO formula will give accurate results: (Gain from Investment – Cost of Investment) / Cost of Investment. How much revenue can be generated? The answer will vary and it depends on the SEO expert.
Branding through Facebook and Instagram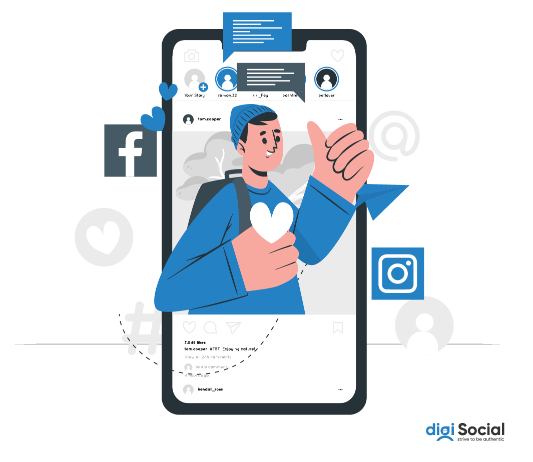 Social media marketing has shot out the roof in recent times. To get yourself noticed you need SEO for the fashion business. This is why branding through Facebook and Instagram is so important.
But just posting a different post every day with different pictures won't do. You have to be able to reach your audience for them to buy your product. The SEO expert will add hashtags to the post, write catchy captions, and offer promotions and giveaway gift items to attract potential customers.
To attract more customers, you need to post attractive pictures. A digital marketing agency will have a designer on hand who will create dazzling images. When you post these kinda images you will attract more customers. This is why you need to hire a digital marketing agency like digiSocial so that they can do all of this and more.
Do your research on the competitors
Researching your competitors is an essential part of SEO. Finding what your competitors are doing will help you give an idea of what you have to do. Researching all the immediate competition and gathering what they are doing is the best way to get ahead of the competition.
This is why fashion businesses need SEO so you can gather important data on your competitors. The SEO expert will do their research on finding the relevant keywords so that they can get a ranking on Google. When this is done they will also research what your competitors have lackings on, and in doing so they will gather their lackings and attack there. Doing more than the competitors is the best way to get yourself in a position to get ahead of them.
The importance of SEO for fashion brands has become more important than previous old fashion marketing. And hiring an SEO service provider is the best way to do that, digiSocial can be that SEO service provider at an affordable price.
SEO audits for fashion brand
SEO audits help to determine if the SEO you have done is working out or not. This is done with the help of tools that can be found on the web. The main purpose of SEO audits is to check for errors and how to fix them. The way to do this method correctly is to check the on-page SEO, off-page SEO, and technical SEO.
Recommended Reading: Fixing broken links: Why they matter for SEO and how to find and fix them
A good SEO service provider will do regular SEO audits starting with on-page SEO. Checking if the keyword used has been effective, posting more blogs to interlink, and searching more keywords to do effective SEO. With this done you can move on to off-page SEO.
Off-page SEO is done by getting proper backlinks. When a really good website sources your blog on their website as a link this works as a promotion. This tells Google that your webpage is credible as the website that backlinks you is already credible in Google's eye. You can spend money on buying backlinks but if your post is not informatively correct then you will be penalized.
Lastly, check the technical SEO which will determine if the page loads faster, is mobile-friendly, and the site is secured. As we have discussed the first two points above let's see what the last point is, secured site. When doing SEO for fashion e-commerce you have to make sure the website is secure without you will be losing customers left and right. If the site is secured then a lock will appear on the left-hand side of the site's URL. This tells the user that the site is secured and their personal information will not be stolen. An SEO expert will be able to get this approval from Google that's why it is a good idea to hire a good SEO service provider who can handle all these daunting tasks, and digiSocial is the best SEO agency in Bangladesh.
Posting blogs and reviews
When you post regular blogs about the fashion industry your fashion brand's name gets spread out. You can check the leading fashion e-commerce site and what they are blogging about, and you will find what they are posting. Blog posting helps to get top rank so posting more relevant blog posts on your site will help tell Google what your website is about. When Google knows what your website is about then it will put your website in front of the correct user.
Posting high-quality relevant content is favored by Google so you need to keep that in mind. If you are not a writer and looking to hire a writer then you can go for digiSocial which has a dedicated writing team catering to your every need.
Keep a comment section in place so that your customers can post reviews about their experience on your website and the product they bought. This creates trustworthiness in your future customers as they get to know who they are getting in bed with. Both negative and positive comments should be taken into account as this helps to know what the customer is looking for and how to better your business.
What to look for when hiring the best digital marketing agency for the fashion industry in Bangladesh?
If you are thinking of hiring the best SEO agency for the fashion industry in Bangladesh then you should keep a few things in mind. What does a digital marketing agency do? A digital marketing agency's job is to promote your fashion brand online.
So when looking to hire, you should look for a digital marketing agency that should be your partner. You will be working together and building yourself up so a partner rather than an agency is needed.
You should always do your research and make sure that you are versed in the terms of the industry so that you know what everyone is talking about.
Discussing your plans with the digital marketing partner will help them understand what your vision is, and make sure they have their digital footprint which will tell you who you are hiring. Also if they are any good at SEO.
If a digital marketing agency promises immediate results then you should run for the hills as that agency will only waste your time and money.
Make sure you ask to see what results they are promising so you will know if they are shooting for the moon or the sun. The sun should always be the goal so you can at least reach the moon.
Check and see if they will be submitting regular audit reports as this is an important part that will tell you how professional their work is.
Lastly, if their prices are fair or not, check out the market prices and then compare to see which one provides the best services for an affordable price. For in-depth knowledge on this topic, I have an entirely different article which you can check so you will know more Before Hiring a Digital Marketing Agency in Bangladesh.
Final Words
Before I leave you to the world of SEO let's have a quick recap. The importance of SEO for the fashion industry in Bangladesh has been growing exponentially. To get ahead of your competitors you need to do SEO for your website and social media pages.
In this article, I have discussed 10 benefits of doing SEO for a fashion brand in Bangladesh. Selecting the right keyword for the search intent is important if you want to increase traffic to your website and generate more sales. Doing SEO is a good way to increase brand awareness and create brand value.
SEO always played a significant role for small businesses. But before doing SEO you need to know Common Seo Mistakes for Small Businesses Must Avoid. Read this article, hope this guideline helps you.