Do people know the name of your restaurant? If you think your restaurant name is not much popular then as an owner you need some restaurant marketing tips to boost your brand awareness. In this content, I will guide you in a different way so that you can get some unique marketing ideas and be able to make your restaurant popular in this extremely competitive industry.
Well, here is the summary of top tips for restaurant marketing that I will be covering throughout this article.
Let's start! Step by step I will give all those tips to full fill your expectation.
What is restaurant marketing?
To establish your restaurant's popularity, inform your customers about your food, and services.
As a Bangladeshi restaurant owner, you can understand that the marketing strategy is so tough to engage with your customers because all your competitors are targeting the same audience.
Now the question comes to your mind how can you make a plan for your restaurant marketing? And how can you be connected with your customers?
If you really want to get the solutions, I will request you to read the whole article and can assure you, that you will not be disappointed.
How to do marketing research for a restaurant?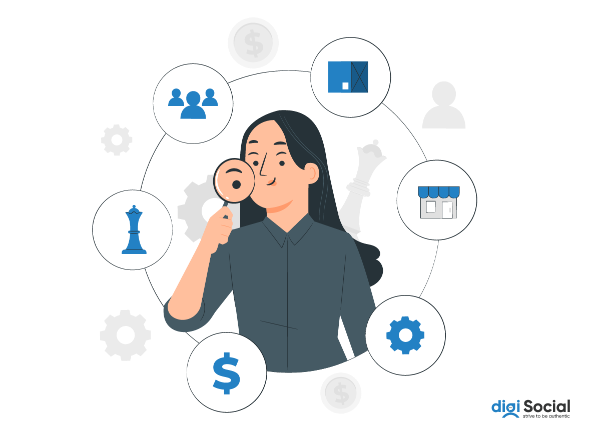 You should know that, before starting any new business in the marketplace, it is the first step for the owners to do good research. Without doing research you can't make a proper business plan for your restaurant.
Don't Avoid Customers' Demand
As your main target is to spread your business to the customers, so you have to analyze first, what are the desires of your customers. In this case, you have to research in two ways.
Before Starting Business
Firstly, focus on the location, where do you plan for your business? Based on the location you will get a general idea that what types of customers are living around. Location will give you a view of how you can decorate your restaurant and what should be your food menu.
Also, you can understand the customer's income and lifestyle which will help you to select the food price as well.
After Starting Business
To continue your business doing research is mandatory for you. The fact is you can't understand your food services until you get feedback from your customers. You have to know about the satisfaction of your customers.
How could you get the customer's review? Just follow the process to know about your customers' desires-
Ask for a review after providing your food services.
Use a card to get comments from your customers.
Use online platforms to get positive or negative reviews and based on that you should work to improve your services.
If your intention is to survive in this competitive industry, then try to concentrate on the demand of your customers. Otherwise, your competitors will take your target customers.
Collect the Information of Your Competitors
In your local area, before starting your restaurant, try to collect information about other restaurants. Who are their target customers, what types of menu they are offering, and check out their food prices and food reviews?
It may seem, that the task is effortless to do. No!!! Your job is to find out why and how they become popular, why customers visit their restaurant, and how you could you bring the same customers into your restaurant. So, this is a more challenging task to make a plan for your restaurant based on research.
Always remember one thing, the analysis of competitors and creative plan can run your restaurant perfectly if you follow the right track in the correct way!
What makes a great restaurant marketing plan?
Are you thinking to follow your competitor's structure for making your business plan?
If the answer is yes, then I am sorry to say you can't run your business for a long time.
It's your responsibility to make a creative business plan so that you can catch your competitors' customers easily!
Now the question comes to your mind, how could you make a creative plan in your own way???
Relax! This is my job to give you effective ideas which may help to make different plans for your restaurant.
Here's how to make a business plan you will just be needed-
Step #1 Fixate your Brand
Firstly find out what is your restaurant value? You know about the value of your restaurant right?
Then, focus on the customers, restaurant staff, and shareholders. It's your choice to select who will be your target customers and how could you arrange your staff and shareholders.
Don't be emotional. Be professional and realistic.
Avoid irrelevant issues just focus on the point.
Keep in mind that you have to think about the goal, future, and value of your customers.
Step #2 SWOT analysis of your competitors
Though, I mentioned that you have to analyze the competitors but I do not explain the process. In this case, you can follow the term "SWOT analysis" for your local competitors.
SWOT stands for strength, weakness, opportunity, and threats.
Find out the strengths of your restaurant and make sure what types of strengths you have to defeat your competitors.
Next, you have to focus on the weakness of your competitors.
Based on the weakness you have to take the opportunity to organize your plan.
Lastly, try to collect what types of threats you can face from your competitors. You can check their webpage, social media platforms, and content.
Warning!!! Never tries to copy their content or photos
Step #3 Define the ordinary value of your restaurant
In Bangladesh, there are many restaurants that are renowned for their ordinary values.
For example, "STAR" is famous for its "Kacchi" and reasonable prices. People know and define its ordinary value.
In the same way, you have to establish the differentiators of your restaurant!
Step #4 Promote your Brand
Promoting your brand name in such a way as to grab the attention of your target customers. For promoting your brand, you may choose social media, blogs, different contests, and events and hire food bloggers.
Well, later I will be discussing all those processes elaborately. Just keep reading.
Step #5 Follow your Promotional Strategy
Two types of strategies, you need to follow. Digital and traditional strategy.
Digital strategy refers to SEO, webpage, content marketing, social media, and review sites. These types of strategies you need to follow for growing your business.
Traditional strategy means making plans for events, and contests via email to your customers for promoting your brand awareness.
How to design a restaurant logo?
The importance of a "logo" helps to remember the brand name. Using a unique logo plays a vital role in your restaurant. When you will make design the logo, you should aware of some basic things such as,
Select the color and style of the logo
Choose a unique symbol
Careful about your layout
Get a review from the audience
How to do online restaurant marketing?
In Bangladesh, many people come to visit restaurants based on online information. Similarly, you need to consider some strategies so that people can find your online restaurant marketing.
Kindly follow the processes-
Make a Perfect Website
A classical and excellent website is enough to give positive vibes for spreading the brand identity.
Customers visit the website to see the food menu, special offers, or events. So, your website should be activated. They can easily access the website from smartphones or desktops.
Be careful about choosing the templet of website that is responsive.
SEO
You can't get traffic to your website if you are not concerned about SEO. It helps to rank your website and make strong the connectivity with the audience.
Provide interesting and entertaining content, blogs, videos, and images. All those are part of marketing policy.
Nowadays SEO for a restaurant business is very important because every person wants to order food online. If you are still confused about SEO for your restaurant you can read our detailed guide on Why does a restaurant business need SEO in Bangladesh.
Google Business Profile
How do people know about the location of your restaurant? If you do not install Google Business Profile and never share your location on Google Maps, people can't visit your restaurant.
Also, it is important for your business, because people will get information such as hours, contact number, webpage, reviews, and food menu.
On the other hand, you have to optimize your Google Business Listing so that you can get more visitors.
How?
Follow these steps –
A. Add High-Quality Images and Videos
Adding high-quality photos or videos can increase your 42% visitors. You can post images of food, restaurant interiors, and menu.
However, before posting photos just remember the type like PNG or JPG, size (10 KB and 5 MB), resolution (Minimum 720 px wide, 720 px tall), and quality (no filter).
For video keep the size 75 MB, length more than 30 seconds, and resolution more than 720p.
B. Add the link to the Booking Reservation
You can add the link during Ramadan or different types of festivals for reservation. It will be easy for your customers just mention your offers by adding the times.
C. Manage Reviews
Be serious about the reviews of the customers. Never try to hide negative issues rather apologize for your mistakes.
D. Use Real Time Messaging
Sometimes people prefer messaging to ask some questions. If they get an immediate reply it plays a positive role for your business.
Further, you can let them know about your events, and discounts so that they are eager to visit.
E. Update Your Social Media Profiles
You can increase your followers by displaying your social media profiles.
Just concerned about the name of your restaurant, which is given same on the both profiles.
F. Use delivery Service Area
Make an option for your local area customers to get delivery of your food. It will be a great policy because sometimes people prefer to eat food at home. In Bangladesh, the practice of food delivery is getting famous.
Claiming your business on the google business profile is very important because it helps people easily find your business location. Before doing that read our detailed guide on How to Claim your Business on Google Maps in Bangladesh
What are the best tools to help restaurants with their marketing efforts?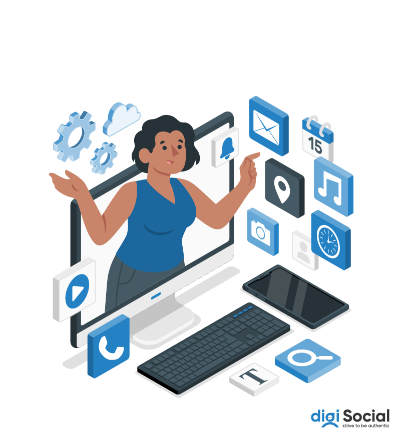 There are many tools for marketing and using these tools you get advantages as well. These tools help to promote your business, increase your customers, and in short establish an identity.
Tools for restaurant marketing you can use –
Email Marketing
First of all you need to make a list of your customers. Then you create a templet and add words about your restaurant.
Select the subject name based on the customers' age and interest.
SMS Marketing
It is a great way to catch the attention of your restaurant promotion. Here, you can add your discount offers, website link and get feedback from the customers.
Remember when you will send an SMS keep it short and informative and don't make them boring. Complete it in 160 characters. Otherwise, you will be blocked.
Facebook
You can get more sales if you are able to add your customers on Facebook. However, it is not easy to get followers in one day. You have to follow some strategy.
Make a Facebook group first. Then arrange some contests to get more followers. You can make some interesting content so that people can share, comment, and like it as well.
You can give a discount offer, create some unique videos of your restaurant, and post blogs.
Lastly, you have to pay for Facebook advertising to hold your customers.
Instagram
On Instagram, you can post some creative dishes from your restaurant. Also, make a video of your restaurant with music. You can hire some influencer or food blogger who can make a content video based on your restaurant.
You can daily share food images and use stories in 15-second videos.
Be strategic to use niche hashtags so that people can get your restaurant name in their search option.
Twitter
You can use Twitter for unlimited posing. While you will post try to add your webpage link, videos, or blogs. Also, you can build a good relationship with your customers within a short time.
TikTok and YouTube
In Bangladesh, TikTok is becoming popular. Different types of people use it to make videos. They are very active on this platform like Facebook. Also, videos are getting viral easily.
It would be the best platform for making content videos.
Here, you can apply tricks. You can make short cooking videos on TikTok and ask them to follow your YouTube channel to get more cooking recipes.
On YouTube, you can share long-time videos. Bangladeshi people like to enjoy cooking videos.
Easily you can increase your subscribers if you share different types of videos without copyrighting.
Read Also: Best Tools to Make Infographics
How to make Restaurant marketing strategies in 2023?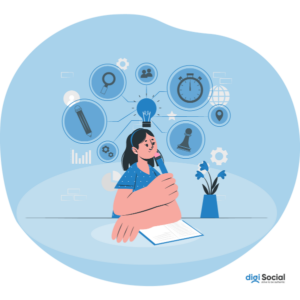 Nowadays, Bangladeshi people are becoming foody. Different types of age range customers visit the restaurants. So, you need to think about all types of ages people. And you have to understand customers' behavior because their desires and tastes are different.
How can you collect data to analyze them?
Need Solution?
It's simple. You can use the WIFI marketing platform and get the databases and profiles of your customers.
Another strategy you can apply is to build a loyalty program. It will help you to make a trustworthy relationship with your customers.
You should make a plan to steal your competitor's customers. You can offer to "buy one get one" or give a discount for one month on your famous food item.
Reshaping your website is one of the good practices for restaurant marketing. A well-designed website and an easy set-up process are necessary to survive. People become dependent on the online platform, so may lose customers if it is not updated.
How to follow the restaurant marketing trends and ideas in 2023?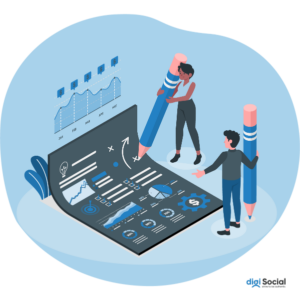 For the last two years, the world is facing a pandemic situation. People are becoming careful about their health. They only visit these types of restaurants that only maintain hygiene.
Food is something that makes people happy!
Some trends you should follow for your restaurant marketing such as-
Customer care
Social Media
Reputation Marketing
Personalization
Customer satisfaction is very important. You are investing so much money for your brand promotion but can't gain customer satisfaction. If you can make them pleased, then they will share good reviews to spread.
Customer care
When your customers order online, after delivering your food, ask them if everything is okay or not. If they give a negative review take it seriously and try to make them happy.
Ensure your food safety. Maintain food hygiene. Use cleaning protocol at your restaurant.
Social Media
You know the importance of social media and without it, your existence can't be countable. You have to be up-to-date regularly on social media platforms.
Reputation Marketing
Reputation doesn't create in one day. It takes time and by trust and authority, you can gain it gradually.
Use social media platforms, food bloggers, and influencers for your reputation marketing.
Personalization
This is one of the best tools to understand the desire and tastes of your customers. Also, you can guess who will be your regular customers and how to catch them. You can achieve these through the loyalty program, discount offers, events, and diverse menu.
How to attract customers and increase restaurant sales?
In Bangladesh, there are many festivals and occasions that have occurred. Based on the occasion, you can increase the restaurant sales.
For example, On Eid day you can give a service "Happy Hour" where at a certain time people can eat different items.
Also, you can let customers know by sending an SMS or Email. You can arrange a combo meal or couple meal so that couples are eager to visit your restaurant.
Based on the occasion, arrange different offers for different customers.
Conclusion
In a nutshell, you can't deny digital marketing for your restaurant business purposes. If you really want to get success for your business, you need to follow digital marketing strategies.

Digital marketing will not only increase your sales but also will help to make profits in your business.

I hope, this guideline will definitely help you to grow business, if you have any confusion, feel free to contact us.