Do you know that more than 1 billion customers visit any restaurant getting influenced by digital marketing? And out of each industry, customers read reviews of restaurants more than all other industries. Again, about 84% of persons believe online reviews are just like personal recommendations from any near one for restaurant preferences. All these global statistics clearly show the importance of digital marketing for restaurants located in any place of the world.
But do you know what the reasons why digital marketing holds such importance for restaurants are? If not, no worries. Here, we will discuss the reasons why restaurants need digital marketing in Bangladesh.
Do Restaurants Need Digital Marketing?
Digital marketing means promoting your services and products using any type of medium that is digital. A suitable strategy of digital marketing for restaurants needs you to have a website, social media, and email marketing. The most excellent platforms on social media for restaurants include Facebook and Instagram where you can capitalize on your offered foods' powerful visual appeal. If you want to know more about digital marketing, try reading this blog : Powerful digital marketing strategies in Bangladesh.
Various channels are there for digital marketing, and some have lots of similarities with the traditional channels such as banners, display ads, local directories, and videos. While some are totally different such as blogs and infographics. All of these channels need to encourage people for more engagement with your restaurant. So, you will measure their success by the number of people responding to them.
Some digital marketing channels won't work unless your audiences will respond to them—for instance, social media. If the followers won't mention you, post on your pages, or respond to your posts or content, that will frequently become a one-sided communication. Again, people won't get your messages.
The audience needs to sign up actively for email and join your channels on social media before they get your messages. The internet and web have made marketing more concentrated on two-way communication than before, and your one main goal needs to be supporting or promoting this focus.
Read also: Top SEO Strategy for Restaurants
Reasons Why Restaurant Business Needs Digital Marketing
You will see some signs your business needs digital marketing services in Bangladesh. Don't know the signs? No problem, go through this blog: Why you should hire a digital marketing agency? Now, let's find out the answer to the question- why does the restaurant business need digital marketing? Here are the reasons:
Develop Brand Identity
Reach More Customers
Develop Customer Loyalty
Improve Customer Service
Share New Content
Keep All Your Information Updated
Help You Beat Your Rival
Increase Web Traffic
It's Cost-Effective
Offer Incentives
Let's discuss the reasons one by one.
1. Develop Brand Identity
Suppose, you are running a restaurant but you are not developing its brand. It actually makes no sense. A brand will help you maintain your restaurant's identity, and at the same time, it will educate your customers about the type and quality of your served food. Digital marketing serves as an effective tool to maintain your brand's credibility and identity that will attract customers for sure.
Digital marketing lets you share your stories with your clients online. Ensure that you have built the brand identity of your restaurant before you start. Your story needs to tell your restaurant's story, differentiate your service from your competition, and say clearly the experience and food type you offer- everything before your clients choose to visit your restaurant.
2. Reach More Customers
Digital marketing will help you reach more customers because it applies different strategies to get you the right audience. Makes you more focused on satisfying your customers. Traditional marketing won't let you get more customers than digital marketing will help you get. People nowadays, are becoming more online-focused, in such a situation, if you aren't using digital marketing, you will lag for sure to reach more customers.
3. Develop Customer Loyalty
Social media serves as the most suitable way to communicate with your customers more personally. As per statistics, over 50 percent of US social media users have agreed that social media is the most suitable way for customers to connect with companies. Nowadays, this situation has also become quite similar in Bangladesh. People are getting more interested to communicate with businesses on Facebook.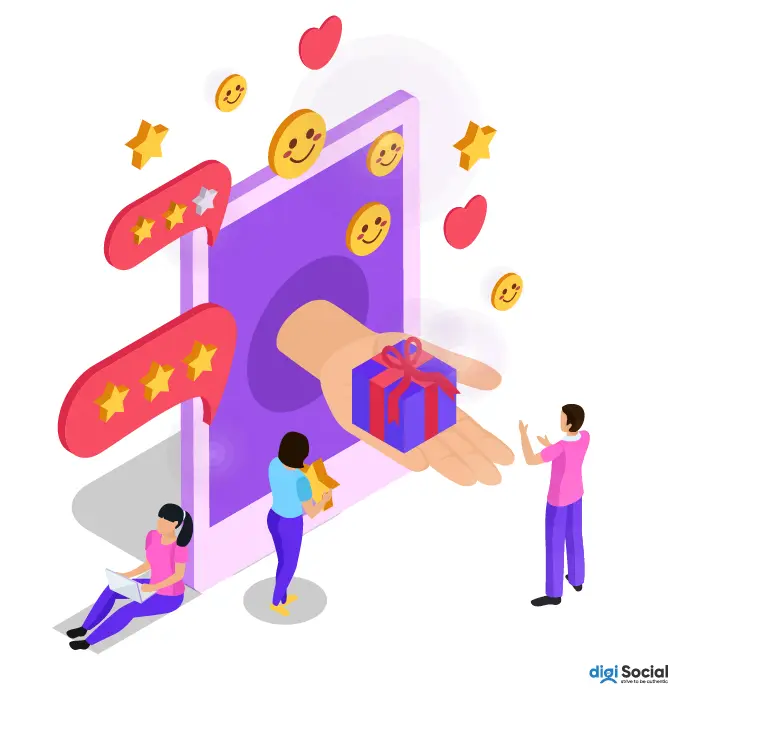 Just reply professionally and quickly to customers to get them engaged and to earn their loyalty and trust. Because they will feel valued and will like to visit the restaurant you run in the coming ways. As per an online report, 80 percent of clients surveyed expressed that they would like to sign up if the restaurant delivered a loyalty program. Generally, retaining a client costs 3 to 10 times lower than creating a new client.
So, keeping a customer with loyalty programs will save you money. You can get increased referrals, keep more loyal customers, and earn an improved reputation by getting good online reviews because of the encouragement they get from loyalty programs.
4. Improve Customer Service
Digital marketing will help you improve customer service because you will communicate with your prospects and clients through your social media accounts on regular basis. Your prospects and clients will ask different questions regarding your product and share their experiences, and problems. You will answer those queries promptly to get their loyalty and trust.
Customers will be able to give online reviews that will help you improve your service. Facebook is the most trusted site on social media. Google is the top search engine that people trust. If you make your restaurant's Google Business Profile and create your restaurant's Facebook page, you will be able to evaluate reviews and respond to clients' queries and complaints.
Learn how to claim your business on Google Business Profile. Read this blog.
5. Share New Content
Entice people by sharing new content like recipes, food items, behind the scene photos, and special menu items on social media platforms. People love to see different, colorful photos, and items and will feel interested to visit your restaurant. You will get new customers, as well as, old customers who will try to visit the restaurant again. You can also utilize your user-generated content for your own promotion.
Read Also: How to Create User-Generated Content?
6. Keep All Your Information Updated
Digital marketing will serve your customers with all required information like opening hours, location, contact details, and menu through your website, social media accounts, and business listings. Your website represents a useful resource for your customers from where they can learn thoroughly about you. It's also a valuable asset for the digital marketing strategy of your restaurant business. Because you can share interesting, relevant, and regular content such as blogs.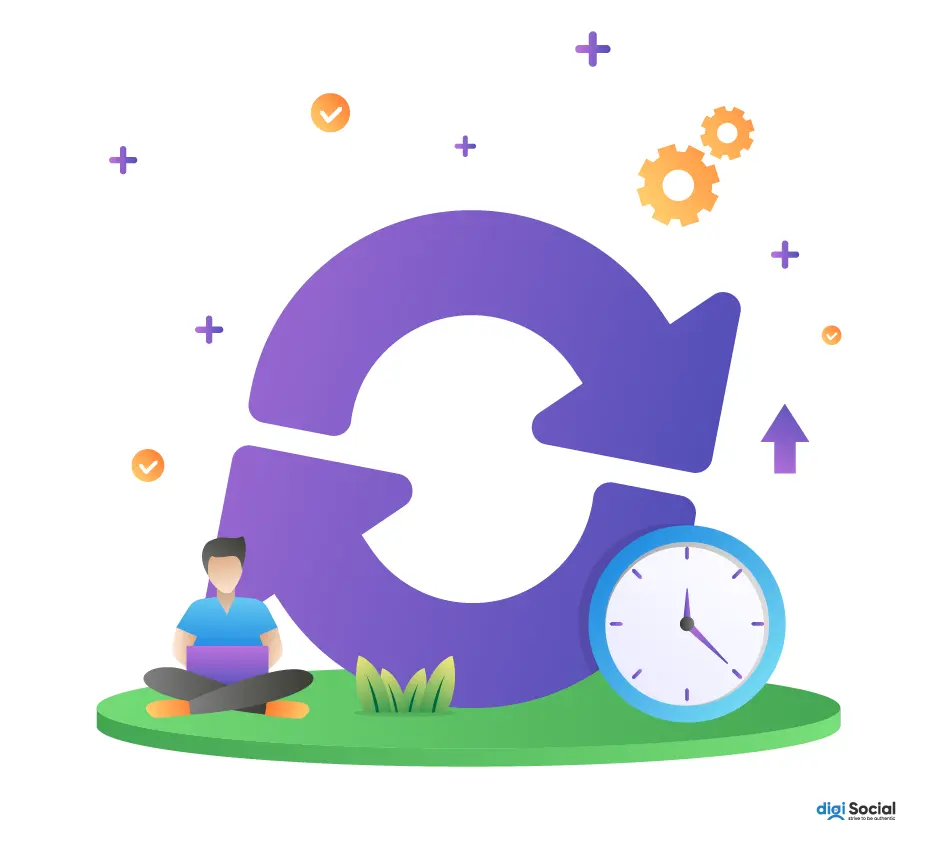 Besides, update all your information on Google listings because your customers will search for you on Google before visiting your restaurant. You can also add a menu and photos to attract your prospects and customers.
7. Help You Beat Your Rivals
Your competitors also have their websites, social media accounts, and Google Business profiles. It gives you an opportunity to learn about their business strategies, special offers, discounts, menus, recipes, and the like. Digital marketing will help you fill the gaps if they have any by adding special offers, recipes, discounts, special menus, and others. Thus, you can create a scope to beat your rivals, and can eventually beat them by following the exact digital marketing strategies and implementing them as well.
8. Increase Web Traffic
Digital marketing will help you increase your web traffic. Because it uses different strategies to reach more customers, these people prefer emails, more than phone calls or texts. As per an online statistic, more than 65 people prefer to get promotional emails over phone calls or texts. Apart from this, people also like to share their experiences on social platforms.
Facebook still remains the most popular among social media with about 2.94 billion active monthly users worldwide. While Instagram has about 1.34 billion active monthly users, Twitter has about 465 million active monthly users worldwide. Now, people are not only updating their statuses on social media but also sharing their different experiences about different products and services such as their experience in a restaurant, and helping others to make decisions. In such a situation, if you don't have any digital presence, you will lag behind for sure.
9. It's Cost-Effective
Digital marketing is quite cost-effective. A newspaper ad will cost from about BDT 9500 onwards, and a coupon or menu sent through the mail will cost you around BDT 100,000. Digital marketing will cost far less for each lead than other ways, even when you use paid methods like PPC or Pay-per-click ads.
10. Offer Incentives
When you offer different incentives like special menus, discounts, discount codes for regular customers, and special discounts of 10% for the customers who share and like particular posts on social media, use digital marketing to promote those incentives. Thus, you can build awareness about the brand and encourage repeat clients.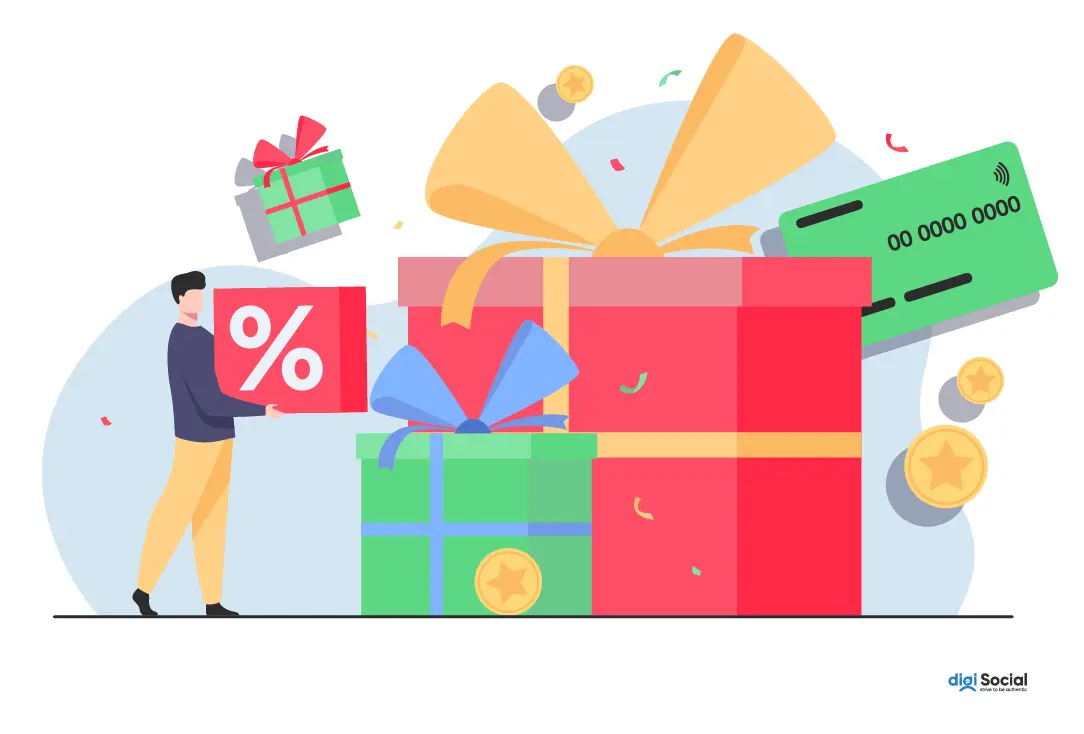 Now, you must have got your answers to your questions like why is digital marketing important in restaurants? Or why digital marketing is essential for restaurants?
Read Also: Future of Digital Marketing in Bangladesh
Benefits of Digital Marketing for Restaurant Business in Bangladesh
Let's have a look at the benefits of digital marketing for the restaurant business in Bangladesh:
Wide Audience:
Digital marketing involves online advertising, social media management, and other strategies that help you increase your reach at a steady, rapid rate. Rather than reaching only a limited audience with traditional marketing, it will let you reach almost everyone in your locality.
If you don't want to limit your business by location, it will easily help you extend the reach to far-off locations.
Focused Advertising:
Digital marketing platforms like Facebook will let you target a certain group of people. It is a great benefit of digital marketing for sure. You have the option to choose an area, age, gender, and occupation, and also can be focused on a group of customers based on their hobbies or interests.
Focused advertising can save both your time and money. Otherwise, if your audience too wide, it can also happen that you lose your exact target audience.
Several Media and Formatting Options:
While advertising online you can use various formats and media according to your choice. It is totally customizable and under your control. Just choose any of the format band media: Facebook advertising, YouTube advertising, ads for email subscribers, Instagram advertising, Google Ads, affiliate advertising, and image advertising.
Advertising online will serve you with innumerable benefits over using traditional advertising like radio or TV commercials. While the most important among them is that you will not be bound by a limit and use your creativity to a long extent.
If you think that something isn't working, you can just drop it and go forward and the spending is not that high as well. Online advertising makes you adaptive and flexible in your marketing approach.
Social Media:
Digital marketing lets you use social media so fruitfully like Facebook advertising lets you clearly target not only demographics but also log data related to each ad's efficacy. Advertising on social media also lets you interact with prospects, and allows you to build relationships with them e.g. give a 30% first-time purchaser discount for persons who follows and likes your page on Facebook. Again, you have the option to push clients toward your email lists' subscription.
Cost-Effective:
A ratio ad will cost you on average from about BDT 19,000 to BDT 4,70,550 a week, based on your making, location, editing, airtime, commercial length, and the station you select. Again, if you depend on digital marketing, you will be able to market technically for free. Suppose, you will use your Facebook friends and execute a free meal competition at your food corner or restaurant for shares and likes. Thus, you can enhance your brand awareness, and your cost will be only the price of a free dinner.
Email Lists:
Email lists will be more workable than social media marketing because here, you are marketing to the people who already know your business and subscribed to your services. Here, you just have to keep them to buy your services time and again. Email lists are an affordable choice for marketing, you just need a bit of time to make it.
Once you are done with making it, you will own a valuable resource for remarketing.
Increased Brand Awareness:
Online advertisements help you develop more brand recognition. This brand awareness and recognition are at the core of the marketing world. For instance, whenever you are thinking of adhesive bandages, Band-Aid's name will come up to your mind, that is exactly not the product, a brand name. When your ads are continuously or frequently shown on YouTube, Facebook, and other social media platforms, email campaigns, and side-bar ads, your brand name will come more frequently in everyone's mind.
Long-Term Plans:
Digital marketing's one main benefit is it will provide you with long-term plans. You can run these projects for the long term and also on large scales because they are affordable, versatile, and adaptive in nature.
Analytical Feedback:
Digital marketing helps you with analytical feedback that will track your marketing success. For instance, Facebook ads help you track ad engagements, shares, likes, and clicks. It will also track the demographics of these engagements. Again, analytic feedback will let you know how much you are spending on each post-engagement.
Eventually, your Facebook business page will give you different information like the number of people visiting your page, the time they are spending there, and the like. You can make different important decisions based on this analytic feedback.
Increased ROI:
As mentioned above, digital marketing serves you with different benefits like increased reach, targeted advertising, affordability, long-term plans, and many more. All these will lead you to increased sales, focused on increased ROI or return on investment.
Final Words:
Now, you must be crystal clear about the reasons why restaurants need digital marketing in Bangladesh and all other relevant details. So, go for the best digital marketing agency to help you with taking your restaurant business to your desired level. Cheers!!!
You can also read Restaurant Marketing Tips for Bangladeshi Restaurant Owners. Hope this article will help you as well.
Frequently Asked Questions